Espresso maker "demystified"...
Espresso maker is something that makes the coffee espresso, so prior to discussion on the machine, do you what makes an espresso? In a nutshell, it is a coffee drink that is produce when you get 1.5 ounce of water, force it through a 0.75 ounce compressed coffee grounds with at least 12 bar pressure and 195 f temperature.
And this espresso in order to be consider good -must comes with a crema.
Of course, this is one extreme end of definition, but this is how those coffee "experts" defines espresso. For us, mere mortals, we have our budgets and taste profile, so we would choose something that suits our needs.
Have you ever thought why espresso is served with crema? Something interesting, in the middle east, crema is known as wesh or "face of the coffee". So, if you serve without crema, is to have no face...
***Hey, if you have of these interesting espresso trivia to share or stories like what these folks share, do share it with us
Before anything else, you might be thinking about the cost of espresso machine, the links would give you an idea of how how much these machines cost, one being the more economical and the other being the higher end:

Learn more about espresso makers
---
Stuff on office coffee machines
How coffee machine suppliers can offer low or even no payment for most of the barista coffee machine rental. 
Looking for a office coffee machine with touch screen, then read more about these machines' technology. 
Do you know that the first office coffee service provider is also the world's largest coffee roaster? 
4 Common and Popular types of Office Coffee Machines 
Now, it is not possible to list down all the make and models of espresso makers that are available, but I have broke them into 2 main categories and 5 main types.
Prior to that, for those that are "hunting" for espresso machines, you might have these terms on super automatic, automatic and semi-automatic.
Generally, they refers to commercial espresso machines, however, these terms are also used to describe pump driven espresso machines, which we would touch on.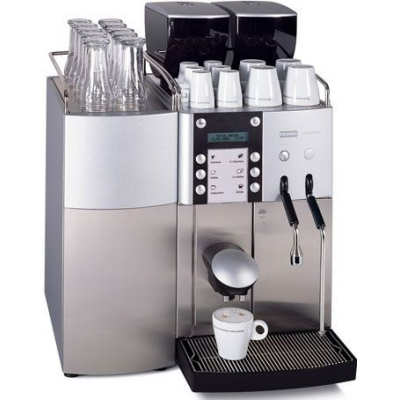 The 2 main categories of espresso machines are those employing eletrical and non-eletrical. And within these 2 categories, you would find your Moka pots, Neapolitan filter brewer, steam powered, piston powered and pump driven espresso machines.
1. Non-electrical espresso maker
Moka Pots
One of the simplest way to brew espresso (in fact bialetti even has one that brews latte!), the most popular being the bialetti, this world famous hourglass shape produces approximately 5 bars of pressure.
Not ideal for the perfect espresso, but given the simplicity and ease of use, this is actually a popular espresso maker among many coffee lovers and coffee connoisseurs.
Learn more about moka pots
?

Neapolitan filter brewer

One of the least used and not so popular maker to brew espresso. In a nutshell, it requires one to boil the water then turn the filter brewer upside down for the coffee to steep through the coffee grounds that is packed in the "waist" of this device.
It is easy to use but low availability compared to moka pots have dwindled the usage of this Neapolitan brewer.
2. Electrical espresso brewer
Earlier, I mentioned that those automatic espresso machines , which you all would be familiar with, click on the link to learn more about them. Under the electrical espresso brewer are 3 main segments that people are still using today.
---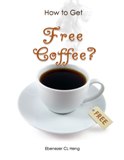 If you are here, you love to drink coffee. So, what would you say if you can get free coffee in the place where you spend most of the time? Or, would you be interested in getting free coffee and save enough to send you for a short holiday?

Tell me more about this free coffee...

---
Piston espresso machines
As a piston espresso machine, spring loaded and hand operated piston is the main characteristics of these espresso makers. Instead of the motor, pump and brewing switches, you have a piston that would produce the same high pressure to extract the espresso.
Here is how this piston espresso machine works: cold water is poured into a chamber, and ground coffee is placed in a small container in the top of the maker. The piston is lifted up, this would draws the water above the coffee compartment, then you press the piston down, forcing the water through the coffee bed.
Was popular during the 60's to 70's, now this coffee maker is making a come back due to the attractive models launched by La Pavoni espresso machine.

What other types of piston espresso machines
are available?
Steam powered espresso machines
Coffee snobs and critics panned this coffee maker. The main complaint being the low pressure leading to poor extraction of the coffee grounds. However, I believe that all coffee maker are designed to play a certain role in a person lives, so this machine might be great for some folks!
Of course, the biggest difference between this steam and the later pump espresso maker is the price and the pressure.
Steam is lower in price, however, it is also lower in pressure. Steam espresso machine usually cannot supply a pressure past 9 bars, which is insufficient to extract a good espresso.
What are the steam driven espresso machines
around?
If you compared it to moka pots, moka pots is easier to use although it too cannot attain the desired pressure. This low pressure is one the reason why you can never get a good cappuccino and lattes from these machines.
The milk steaming nozzle, is useless as the pressure generated from the small boiler is insufficient to froth the milk properly. If you are interested to know more about these machines, you can check it out at home espresso machine.




---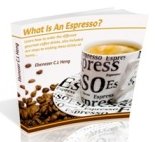 If you would like to know more about the differences between the espresso drinks in the market, such as romano, cappuccino, latte and others.
This is the book with all the information, download it for free. Note: It has nothing on espresso machines or refurbished espresso machine...

---
Pump espresso machines
This is the most common espresso maker around, from bunn to saeco, everyone has a machine that is using pump driven pressure. Of course, the reason is that pump drives a higher pressure and this is critical to achieving a smooth espresso.
In terms of price, they are comparable to commercial espresso machines. Although, I must add that their quality is also quite similar to commercial ones, which is good! For the pump espresso machines, you would operate the control switch to activate the pump that raises the heat in the boiler. This creates the pressure that forces the water through the coffee bed, giving you that quality espresso topped with crema.
A good example for the pump espresso makers would be the krups espresso machine.

Some of the popular pump driven espresso machines
There you have it, a brief run on the different espresso maker , all the best in your search!
To further compliment the article, here are more espresso machines information:


Custom Search
I bought this Mukka Express because it is so Cute!!
Mukka express a line of cappuccino maker under the bialetti range is an easy to use brewer that does good coffee. Most people buy it because it is cute!
Gaggia Espresso Machine is Popular
Have you ever wonder why gaggia espresso machine is so popular? And among all its models, which is the most popular machine?
Looking for Delonghi Expresso -Try This
Delonghi expresso is actually the wrong spelling, it should be espresso, and if you are looking for a good espresso machine from delonghi, consider the bar32
Semi Automatic Espresso Machine by Capresso
What is the difference between a semi automatic espresso machine and a fully automatic one? And why capresso semi automatic machine is better for espresso?
Why Do We Like Pump Espresso Machine?
Many people say that pump espresso machine is better than steam driven espresso machine. Do you why people prefers the former espresso maker?
Is Breville Espresso Better Than A DeLonghi?
You might have heard of breville espresso maker being better than a delonghi coffee machine, so it is true? Read this article and decide for yourself.
If You Have To Choose a Gaggia Espresso Machine
It is no secret that gaggia espresso machine is one of the more popular espresso makers in the market. If you ever wonder this espresso brewer is so popular, read on.
No Such Thing as a Portable Espresso Machine
Is there such as a thing known as portable espresso machine? An espresso machine that provides you with mobility and convenience?
How Does A Mypressi Works?
One of the easiest way to brew cafe quality espresso is to use mypressi, this is a portable espresso maker that uses NO2 to extract your espresso.
Why a Portable Espresso Maker is good?
If you always travels and look forward to a good espresso, then you would need a portable espresso maker, easy to use, easy to carry around...
Breville Ikon Is About the Look and Feel
Most people buy espresso maker because of it can make coffee, but there are some that buy it for their look and feel, breville ikon is one such machine
Current Manual Espresso Machine is Not Really Manual
Most people buy espresso maker because of it can make coffee, but there are some that buy it for their look and feel, breville ikon is one such machine
Pasquini Espresso Machine Can Save You Money?
No doubt that pasquini espresso machine is expensive, so would you be amazed if I would to tell you that this machine can save you money?
About 3 Breville Espresso Machines
You probably know that breville espresso machines are good, but do you know which espresso maker is better, which breville coffee machine should you choose?
This is Astoria Espresso
Astoria espresso machine does good espresso, looks good and has a comprehensive set of feature. Maybe because it is italian, these machines simply makes great espresso
Something about La Marzocco
Getting a la marzocco machine means buying a piece of heritage of the company, a symbol that assures customers you are serving, that the espresso can be nothing but good.
The la pavoni europiccola has features you cannot "See"
La Pavoni europiccola being a lever espresso machine would be seen as a machine that is extremely difficult to use to make espresso coffee, but that is actually not the case.
Get automatic espresso coffee machine if you are lazy
There is the difficult way to making good coffee and then there is the easy way to brewing great coffee, automatic espresso coffee machine belongs to the latter category
This coffee machine WMF has, is beautiful
The coffee machine WMF produces though commercial has a very attractive look and feel, one of them is the Presto which in addition to looks, does very good quality espresso.
Espresso coffee machines UK likes isn't it the same?
It is really important to know what espresso coffee machines UK people likes? Nope, this espresso maker article is more for your reading pleasure
Coffee Machines Australia produces -Boema
b>You probably heard a lot about brewers from US or Europe but what about coffee machines australia produces? Boema is one such machine and there is some slight different in this coffee maker...
Basic Ascaso Coffee Machines Are Not So Basic After All
Under the range of ascaso coffee machines, there is one known as basic ascaso coffee machine, with this title you would expect a very simple machine -but apparently it is not so...
This lever espresso machine is well known
For coffee lovers that are in the know, one of the better known lever espresso machine company is La Pavoni and amongst its lever espresso maker, Europiccola is the more popular one...
Lever espresso machine specialist in Singapore
It is heartening to know that there is a lever espresso machine specialist in Singapore offering la pavoni lever espresso machine. These brewers does quality espresso and looks beautiful.
Why this Briel espresso brewer is a best seller!
Briel espresso maker might not be as well known as saeco or other bigger brands, but its sales volume is very healthy, so why it is so popular?
Which espresso machine is best for home use?
Best espresso machine would not be an easy search, but if you know what you are looking for, the search process is easier and one of the important variable is price -the lower the better right?
Where to get good espresso machine ratings?
Espresso machine ratings might award one espresso maker 4 stars in one coffee maker review then 3 stars in another consumer report, so which one should you follow?
Various Starbucks espresso machines; thoughts and reviews.
It does not matter if you are running a business or using it at home, starbucks espresso machines is able to brew you good coffee, so which one should you get?
Emerson Cappuccino Coffee Espresso Machine
If you are looking for a cappuccino coffee espresso maker, a machine that can brew you all the 3 drinks at an affordable price range, then you have to get this Emerson coffee machine
Why so many cafes use Franke espresso machine?
Coffee lovers would noticed that franke espresso machine can be found in many cafe around the world -why is that so? Among many reasons, reliability is what cafe owners like about this machine
La Spaziale S1 Vivaldi 1 brews great espresso
La Spaziale S1 Vivaldi 1 is not the most well known, or the cheapest espresso maker around. But, it does commercial grade espresso without the price tag.
A Good Dual Pot Coffee Maker
Dual pot coffee maker is a brewer that is able to brewed both espresso and coffee, this is a value add that this range of coffee makers has
Is the Spidem a single serve coffee maker
The spidem trevi chiara is a comprehensive espresso machine that is the size of a single serve coffee maker. Enjoy great espresso without the need for large footprint
Super automatic coffee espresso machine for the office
Gone are the days where table top vending machines are the only solution for office coffee, now, you can even have super automatic coffee espresso machine in your office!
Nuova Simonelli will Jazz up your Kitchen
Nuova simonelli might not be as well known as say keurig or nespresso, but it is in no way lesser in performance. Its jazz, in fact might even be simpler than most single serve coffee maker...
La Pavoni Cellini Looks so Space-Age…
La Pavoni cellini has a very unique look and feel, while that is a good to have, it must also be easy to use to cater to folks that loves coffee, but would not want to meddle too much with it...
This Carimali is so Easy to Use
Carimali is one that not many coffee drinkers would know, as compared to pavoni or nespresso. However, this is also one espresso maker you can consider for a good espresso brew...
An Astoria Coffee Machine that has a Different Look
An astoria coffee machine is not cheap, but what you get is cafe quality brew plus the ease of a single serve coffee maker. The word comprehensive can be used on this espresso maker...
Ascaso Steel Uno is a Great Value Espresso Machine
The ascaso steel uno is not a cheap espresso maker at $500, but the features that it has can only be found in espresso machines that are priced at least a $1000, so it is a good buy...
A Fully Automatic La San Marco Espresso Machine
Not many of you would have heard of la san marco espresso maker, not that it is not good. It is just not that "loud" since it is not a home espresso maker...
Segafredo Right in Your own Home!
Not many people would consider segafredo for home use, but for folks that really want great espresso, it is an espresso maker that you can consider exploring...
Sterilight gives better espresso -here's how
One element to aid in better espresso is good water, that means no foreign minerals. This is possible through the many different water filtration, one of the best is sterilight...
Thermoplan, a Swiss machine that is not for home use.
Thermoplan might not be as well known as say bialetti or keurig when it comes to espresso makers, but this is one of the more used commercial espresso machines...
One of the best priced Delonghi cappuccino makers
It does not matter if you do not know the differences between each of the delonghi cappuccino makers, knowing that there is a machine that is 50% cheaper, should sound interesting to you right?
Travel espresso maker that is in plastic
You must remember velox if you are looking for a travel espresso maker, there are many value add from this espresso brewer, but the one thing that most compliment is its weight...
3 essential espresso supplies for good coffee
Getting the right espresso supplies determine the difference between good and lousy espresso. Here are 3 supplies that would better your brewing with any espresso maker...
This cuisipro can be used on most espresso maker!
Cuisipro does not really make espresso maker, neither are they into espresso making, but they make a tool that is very essential for espresso brewing that is very well done...
Johnson rose if you want to buy some barista tools
Johnson rose link with espresso making might seem to most to be as insignificant as some baristas tools, but these simple equipment that can make a huge impact on your espresso would turn out...
This Schaerer E6MU-1 is not a vending machine
Schaerer E6MU-1 looks like a coffee vending machine, it even function like one. That is, until you sip the coffee it brews and realized that its quality is similar to most espresso makers...


Cheaper Pavoni coffee machine might be better
Pavoni coffee machine, the Europiccola is cheaper than the professional, yet it is just as good. In this case, it is really cheap and good.


Pasquini livia 90 is so commercial but...
Pasquini livia might not be your average espresso maker, it might not even be economical to many of us, but makes great espresso and in the long run still saves you more money than going to the cafe...


Vibiemme Domobar is super!
Vibiemme is one of the finest espresso maker you can find in the market. Many people says that the value of this espresso machine lies in the E61 grouphead, I differs, it is much more than that...


Ascaso espresso duo is very stable
Most coffee drinkers might not have heard of ascaso espresso maker, but this espresso machine to espresso lovers is one of the best around. Probably due to its duo function, imagine having the ability to...


Aeropress Espresso maker is a Portable Espresso Machine!
Aeropress espresso maker is easy to use, is very mobile and is very cost efficient -so why do we still bother with other espresso machines!


Gaggia coffee machine for home use
While gaggia coffee machine is not low in cost, it is what most coffee drinkers would deem as a good deal -why is that so?


Breville Cafe Roma Espresso Maker Is More Than Hot.
Breville cafe roma espresso maker ability to produce the right temperature for espresso is uncanning, however, it has more than that to brew great coffee!


Barista coffee maker is about Starbucks espresso
When someone mention barista coffee maker, would you think about starbucks coffee maker? Most people would think along that line...


The Best Stainless Steel Espresso Machine
Now, this best stainless steel espresso maker is not meant for everyone! This espresso machine is meant for only those that wants good espresso and is willing to invest some time on it...


A good espresso machines review must consist of three factors.
What makes a good espresso maker review? It is good if there are more information, reviews by experts or endorsement by celebrity? Simple should actually be the keyword.


Stove top espresso makers are actually very easy to use.
Stove top espresso makers have their following because of its mobility and its quality espresso that it is able to brew.


Best home espresso machine that is affordable
I do not expect everyone to agreed with my assessment of krups xp4000 as the best home espresso maker, but there are quite a few people that share this thought, so check it out...


Never buy used espresso machines if you are a newbie!
While, used espresso machines might be lower in price, yet delivers the same quality drink, it is not suitable for everyone


My recommendation on commercial espresso machine
If you asked me about a good commercial espresso machine, my choice would definitely be the cellini premium, wanna know why?


Is coffee espresso maker for less than a 100 possible?
Sure, coffee espresso maker is possible for less than 100, but expectations need to be re-aligned


Using your home espresso machine professionally
Have you wondered why your home espresso machine is not as powerful as the commercial espresso machines? This article might provide some answer


Coffee espresso machine should be used this way to get good coffee
Coffee espresso machine is really not an easy equipment to use, but if you read here, you would get an overview on the main elements you need to know


No automatic espresso machine but wants to brew great coffee?
Stop looking for a good automatic espresso machine and instead learn a thing about how to use it, it would also brew you great espresso


How to choose professional espresso machine
Other than showing you how to correctly choose a professional espresso machine, this article shows you how not to pay for it!


Why saeco coffee maker is so good
We all know that saeco coffee maker is a good brewer, but do you know why it is so good?


How to maintain your espresso coffee machine in tip top condition
Maintaining your espresso coffee machine in a tip top condition would allow you to have great espresso, but how do you do it?


Do not do espresso machine review before reading this!
Many folks delve into espresso machine review seeking the perfect machine, only to be disappointed, this article might help on that.


Cappuccino Maker Dual Voltage Is More than Just Important For Traveling
Most people relate cappuccino maker dual voltage model as one that is great for traveling, for me, it is much more than that -it is safe.


Brasilia espresso machine single and greatest value add to a coffee shop
The only reason why you buy a brasilia espresso machine would be the Bullone Russo technology...


Delonghi espresso machine has an "easy" secret...
Delonghi espresso machine looks like your average espresso machines, but its a very easy to use function.


Elektra espresso machine pulls you a great shot of espresso!
This elektra espresso machine is not bulky commercial machine but a sleek and pretty looking spring piston lever machine.


Faema espresso machine is good but it is so big -are you sure?
If you think faema espresso machine is big, you might like to check out this E98...


Blue lavazza espresso machine has 3 arguments why you should have it!
If you are looking for a great lavazza espresso machine, here are 3 elements on why the blue has to be the one...


Starbucks espresso machine 3 exciting pointers on why you should get it!
If you do not like Starbucks coffee, this starbucks espresso machine might change your idea of the coffee chain. The machine is amazing!
---
Tell us about a new espresso maker
I am sure there are espresso makers that is not featured here, tell us about it, we want to know about it! Or, write in about your own unique experience with any espresso machines.
What Other Visitors Have Said
Click below to see contributions from other visitors to this page...

---
---
About US | OCM Profile
OCM (OnCoffeeMakers.com) was started in 2007 with the first webpage about coffee machines. And for a number of years, we focused on helping people find their desired coffee machine (we still are helping folks with that! So, if you are looking for coffee machines for office or restaurants - check out the link). 
In 2010, we started getting enquiries on restaurant marketing and we start to help food and beverage brands with their marketing. Below are campaigns and events that we have done over the years: 
OCM's campaigns: F&B Marketing Ideas by OCM 
OCM's Events: F&B Industry events by or with OCM
Check out this restaurant marketing guide to learn more about the many campaigns and companies we have worked with. 
Since then, we have also created many marketing workshops and classes for the F&B industry. Many of these modules are still running in tertiary institutions such as Temasek Polytechnic Skillsfuture Academy and also ITE College East COC classes, below are some snippets of our lectures and workshops: 
OCM's F&B workshops: Food and Beverage Marketing Lectures | Workshops - click to watch classes on customer journey map, JTBD and more. 
So, if you are looking for industry practitioners to help you scale your coffee or F&B businesses, do drop us a message or book an appointment. Do also check out our various social media platforms on regular F&B and coffee market updates: 
For regular coffee (F&B) related videos: OCM Youtube
For Daily Coffee Inspiration (fun coffee content): OCM IG
For insights into the coffee (F&B) industry: OCM LinkedIN 
PS: For the coffee lovers, we continue to share coffee articles (and videos) and have also started a free coffee class section (with free online coffee training supported by coffee partners).

---
OCM Recommends
Latest event/Webinar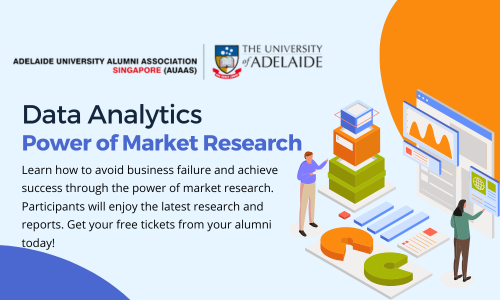 Learn more about the event on The Power of Market Research organised by Alumni of Adelaide University. 

**Gain insights into Singapore Industry with a free F&B industry report valued at $495. 
See you on 24 August 1630 hr. (Sign up below)
Free tickets code: adelaide0823
---
Starting a coffee shop?: Free Cafe Setup cost Calculator
---
---
---
---
Featured coffee brewing method: How to prepare V60 Coffee? 
Previously: Making Coffee with a Coffee Sock. 
Sep 18, 23 08:24 PM

how many customers does a coffee shop have per day

Sep 18, 23 05:44 AM

We all know that things are sold at different prices at different locations. For example, a can of Coca Cola will cost more if you buy it in a cafe versus a coffee shop in Singapore

Aug 31, 23 01:01 AM

Build your business with our coffee consultants, who helm from MNC, teach in tertiary institutions and are always invited to speak at coffee events.
Featured: Office Coffee Machines
Follow Oncoffeemakers.com's board Office Coffee Machines | Singapore on Pinterest.
Do check out other cool boards such as the one all on how to make coffee and drip coffee.
---
Food and Beverage (F&B) Articles 
Sustainability Practices in Food Service 

3 Free Restaurant Marketing Ideas 
Singapore Cafes Reviews -Can they be Trusted? 
Location, location, location might be a myth! 
Walmart and Walter -The Power of Social Media! 
Importance of value pricing for Cafes In Singapore
Why Nescafe is still the Largest Roaster in the World?
Everyone likes Starbucks -here's why
Is your Cafe location an asset or a liability? 
Location myopia: why good anchor tenant might not be good? 
Measuring the Location attractiveness index. 
Social Media Crisis Management for Cafes in Singapore
Why I stopped Selling Social Media?