Cappuccino maker is one of the many terms in the coffee makers world, so what is the difference between this and espresso maker?



Cappuccino maker is one of the many terms in the coffee makers world, so what is the difference between this and espresso maker?
The most obvious answer to this question is that it is someone or something that makes cappuccino. More often than not it is a reference to an appliance.
Strictly speaking there is nothing such as this. Every good cappuccino requires an excellent espresso as a foundation.
It follows that when we talk about a cappuccino maker we are actually referring to an espresso machine. The oldest and most famous is the Bialetti Mukka Express.
---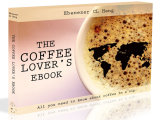 Love coffee? Here is some more "free stuff"! Learn more with this ebook (is free!)



---

This famous brewer actually makes an excellent espresso. So the Bialetti is actually an espresso machine. These same applies to the Delonghi cappuccino maker.
The cappuccino has become the most famous and the most popular derivative is of espresso. An excellent cappuccino will require a good espresso and perfectly steamed milk.
The milk needs to be steamed at 60°C and should have a fine and dense structure. The steamed milk is gently poured through the foam onto the espresso. A good cappuccino therefore has three distinctive layers; the espresso followed by the steamed milk with a curved foam head on top.
Many a coffee shop will finish off the presentation of the cappuccino by dusting the foam head of the cappuccino with chocolate powder. These are the most important elements of an excellent cappuccino. The same care needs to be taken when making a cappuccino latte.
The difference between a cappuccino and a latte is that the former is served in a cup and the latter is served in a glass. In essence a cappuccino maker and a cappuccino latte maker are one and the same thing; a good espresso machine.
The most obvious question that will follow from this realization is what is a good espresso machine? From the steam driven stove top espresso maker through to the pump driven espresso machine, the range and types of espresso machines is so large that it is difficult to answer that question in a few words.
Ultimately a good espresso machine will be judged by the quality of the espresso coffee that it produces. If it makes good espresso then all the other beverages that are derived from the espresso, such as cappuccino, will be good as well. Then you have a good machine. If the espresso is bad then you might as well not bother at all.






Other related articles on cappuccino makerThe Cheapest Italian Coffee Maker -CuisinoxHave you heard of this italian coffee maker, cuisinox? Do not confused it with cuisinart, the former is a stove top coffee makerWhy Do People Like This Stove Top Coffee Maker?People like the stop top coffee maker for a variety of reasons, one of them is of course its lower cost. Of course, this cappuccino also brews great coffee. How stove top espresso maker produce espresso.Stove top espresso maker are not using any electricity, so how did they manage to generate pressure to brew espresso? Italian espresso coffee maker has to do with the little manIt is interesting that people would look for Italian espresso coffee maker and not Singapore or America coffee maker. And when they do, they are usually referring to this cappuccino makerEspresso coffee pot is also known as...To many coffee lovers, espresso coffee pot is also known as bialetti moka pots. The popularity of this espresso brewing device despite the fact that their pressure is low...The selfish Mukka ExpressBialetti is a good espresso maker, and while the mukka express is good, it is a pity that it can only brew one cup, great for people living alone though...What is Mukka ExpressoYou would probably never be able to find the mukka expresso, I was not able to find this cappuccino maker. So, here I show you where to "look" for it...Cappuccino Maker Dual Voltage Is More than Just Important For Traveling.Most people relate cappuccino maker dual voltage model as one that is great for traveling, for me, it is much more than that -it is safe. Bialetti Mukka Gives You Unique Espresso ExperienceBialetti mukka as an espresso maker is unique, mainly because it does not requires any electricity, but there are other factors that make it a unique coffee brewing equipment
Your favorite cappuccino maker
Do you have a great story about cappuccino maker? Share it!
What Other Visitors Have Said
Click below to see contributions from other visitors to this page...