Vibiemme Domobar is super!



Now, Vibiemme is a big name in the world of espresso. And in the world of coffee and espresso, European brand such as Faema, Domita, Melitta, Bezzera, and many more are the choices to consider. From Italy come VBM espresso maker.
VBM or, more popularly, Vibiemme is a Milan based company named after its founders – Valente, Biancolini, and Meroni, who were all former executives of the renowned espresso manufacturing company, Faema.
VBM founder Carlo Valente designed and invented E61 group head in 1961. The E61 design was patented by the company and all other E61 groupheads are made under license from the company. The E61 design and technology is used in only the best espresso machines found in the market today.
---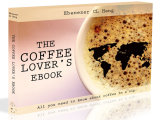 Love coffee? Here is some more "free stuff"! Learn more with this ebook (is free!)



---

The most popular of the Vibiemme espresso machines is their Domobar Super Line. Domobar Super literally translates to "Super home-bar" – "home bar" because it was designed specifically for the consumer to use at home and "super" to describe the machines as superior and high-quality over the other espresso machines in the market.
The Domobar Super line comes in manual, automatic and semi-automatic machines and is available in stainless steel or black exteriors. Only the manual model still has the original lever on the side E61 grouphead while the automatic and semi-automatic models have replaced the manual lever with push buttons.
Of course the Vibiemme Domobar Super line operates with the E61 grouphead, and since the product comes from the company that made the original E61 grouphead, you already know that you're getting the best there is.
The Domobar Super's grouphead weighs at 9 pounds and is heavier than most espresso machines' E61 groupheads, with ranges of 6.0 – 7.5 pounds.
The heavier weight of the grouphead adds more temperature stability, keeping the temperature consistent at 200 degrees, which is the ideal temperature for making espresso. Moreover, the E61 grouphead has an expansion chamber that aids in a natural pre-infusion helping make better espresso. The grouphead's heavier weight and natural, passive pre-infusion system are exactly what makes the Domobar Super give better quality espresso more often than other brands.
It also has the largest boiler you will find in any other home model espresso machine, holding a huge volume of up to 1.9 liters. This larger boiler helps the grouphead stabilize temperature and also offer a greater amount of steaming capacity.
The Dobomar has many other interesting features including a heat exchanger, a rotary pump, and, one its most unique elements, a three-position power switch, which is a feature most often found in commercial espresso machines and allows you to check the boiler state and fill it if needed. It's no wonder why the Vibiemme Domobar is super!