This Schaerer E6MU-1 is not a vending machine



Based in Switzerland, the Schaerer company has come up with the solution to a perfect cappuccino at the touch of a button.
Elegantly constructed out of chrome and black plastic, the E6MU 1 Touch from
Schaerer
at first glace might look like a vending machine, but it is not.
It is a medium sized espresso machine that is able to satisfy the wishes of even the most particular coffee lover. Housed within this machine are all the ingredients for a range of up to thirty five different hot beverage types.
The easy to read, easy to use front panel has twenty one buttons, all clearly labeled, which make the E6MU-1 easy to use. Located above the front panel, on the "roof" of the machine so to speak are the large coffee bean hoppers, each capable of holding well over one kilogram of coffee beans each.
---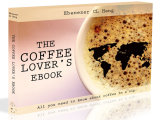 Love coffee? Here is some more "free stuff"! Learn more with this ebook (is free!)



---

The two together are able to provide sufficient coffee grounds for an astounding number of espresso sots. The machine itself is able to cope with high demand times. It can produce between one hundred and twenty and one hundred and forty cappuccinos per hour provided all the hoppers and containers are filled.
In a stroke of genius, Schaerer have incorporated a disposable milk frother into their design. In other words the cleaning of the milk frother does not require any special tools or training.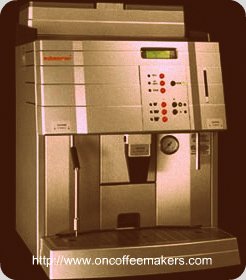 All that is required is the exchange of the used milk frother for the new milk frother. This particular espresso machine, E6MU-1 is ideal for hosting a function in your home.
The last thing that guests will expect is an espresso machine that is able to produce the beverage of their choice at the touch of a button.
Usually, the more adventurous hostess will cater using one of the easy serve espresso Saeco pod machines, hoping that all guests are familiar with the use of the machine.
Alternatively, the host or hostess will have to "hover" near the machine and assist guests and refill the water tank ever so often.
Not so with this Schaerer coffee machine. The guests can helpthemselves which will allow the host and hostess the freedom of mingling.
The large containers with the machine are able to cope with all sorts of levels of demand.
The grind systems will work independently of each other and can create a cappuccino in less than half a minute. That is most certainly quicker than at any of the usual coffee shop franchises one usually frequents.