4 reasons to get Office Coffee Service from Nestle 
Nestle is almost synonymous with office coffee service. They were among the first to offer instant coffee machines to the offices and still has one of the highest office penetration. 
Over the years, they have expanded their coffee brewer range with single-cup solutions such as Dolce Gusto, Nespresso. They introduced cold brew coffee and even partnered with Starbucks to increased their brew coffees options. 
So,How much does a office coffee service cost? It can be surprisingly reasonable.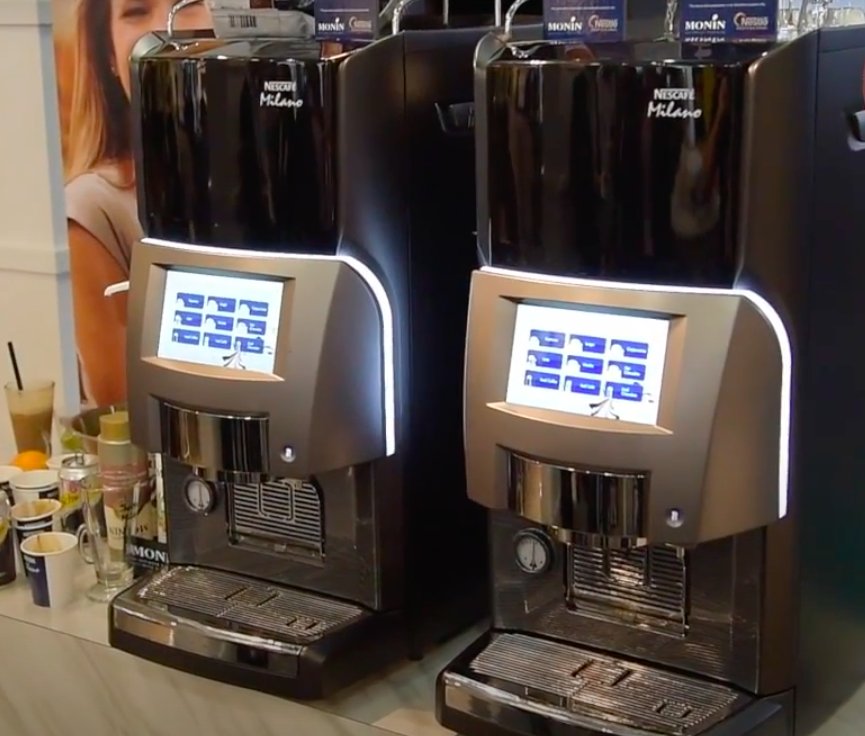 Nestle Professional has also upgraded their instant coffee machine for the office break room, from originally just instant coffee tea solutions, to their latest Milano Dual which offers beans to cup solutions. 
While their technology improves and the coffee range expanded, nothing much has changed with regards to Nestle office coffee business model. 
In this article, we will look at their original business model and the reasons why you will want them as your office coffee supplier. 
Usually, the number one reason that you can use to convince your management is for Nestle office coffee service is -cost. Nestle with their Lioness H5 is one of the lowest in terms of cost.

1. Low Cost of Nestle Coffee 
The number one reason that you can use to convince your management is for Nestle office coffee service is -cost. Nestle with their Lioness H5 is one of the lowest in terms of cost.
In addition, with competition heating up in this market, suppliers that do office coffee servicing are bundling up more attractive deals to secure the placement of their machines in your office.
---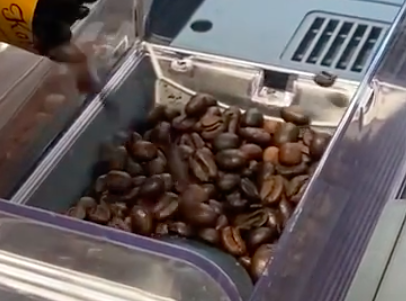 2. Free On Loan Machines.
One of the very popular incentives for coffee companies is to give free on loan machines. Nowadays, there is even a free trial period. All you need to do is to make a phone call and a machine would be in your office in a few days time. And Nestle is definitely doing that with their Lioness H5. 
Learn more about Free On Loan Coffee machine and how it works. 
3. Ease of maintenance.
That is another reason why it is difficult to get coffee makers, after a while, you would find that there is simply no one doing the cleaning of the coffee maker. So hygiene and cleanliness become a consideration when getting any pantry solution.
The Lioness H5 is a one-button solution. Most of the servicing is done by the suppliers so you never have to worry about the cleanliness of your pantry corner, they have teams of people specifically doing this office coffee service.
---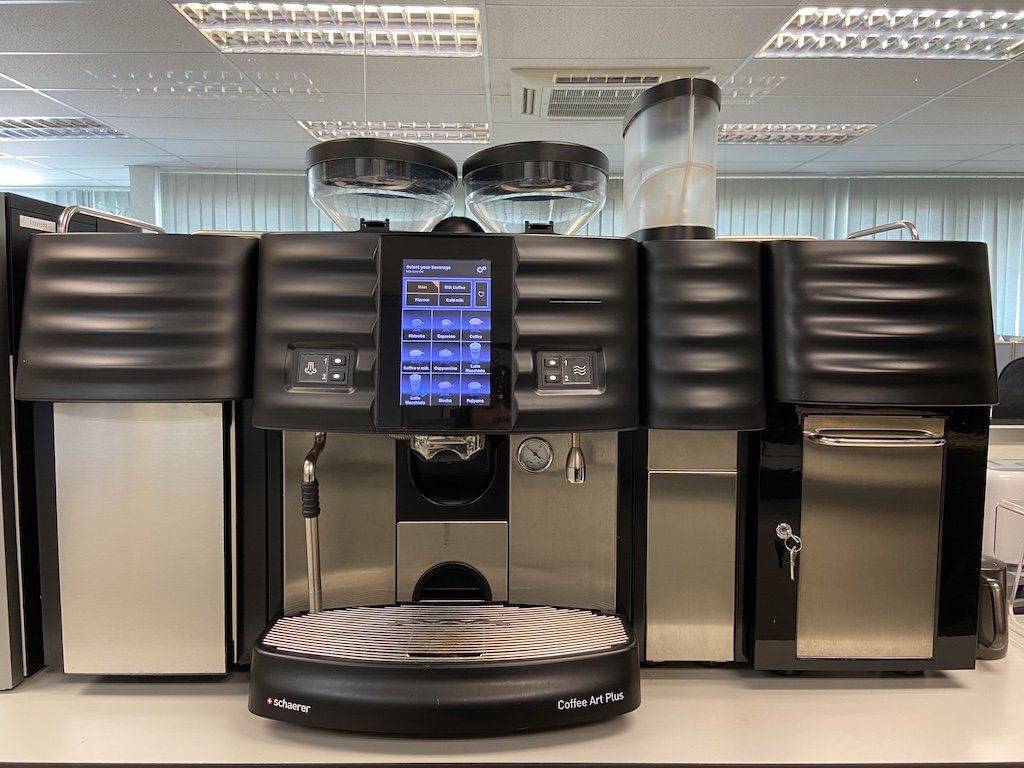 Sponsored: Schaerer Coffee Art Plus is also a one button push full service coffee solutions provider if you are looking for something simple and delicious for your office. 
---
4. Consistency.
Nestle with their Lioness H5 dispenses the same good quality of coffee every day. This is one up compared to a latte that you get from a coffee delivery from the cafe nearby. 
While the convenience of getting the coffee from the cafe is there, the route from cafe to your office adds variables that can alter the taste of your coffee. Even the baristas preparing your coffee can affect the taste of your coffee. 
There are of course many coffee makers can boast of this consistent taste profile, such as single-serve coffee maker with their capsules, super-automatic with their detailed settings. 
But in terms of price structure, Nestle offering is better. 
If you are looking at a low cost per serve, better office coffee service, you can consider the Nestle Lioness H5. 
For more information on office coffee service, visit our homepage for more articles/recommendations. Or, drop us a message below and we can also arrange a coffee trial in your office. 
---
---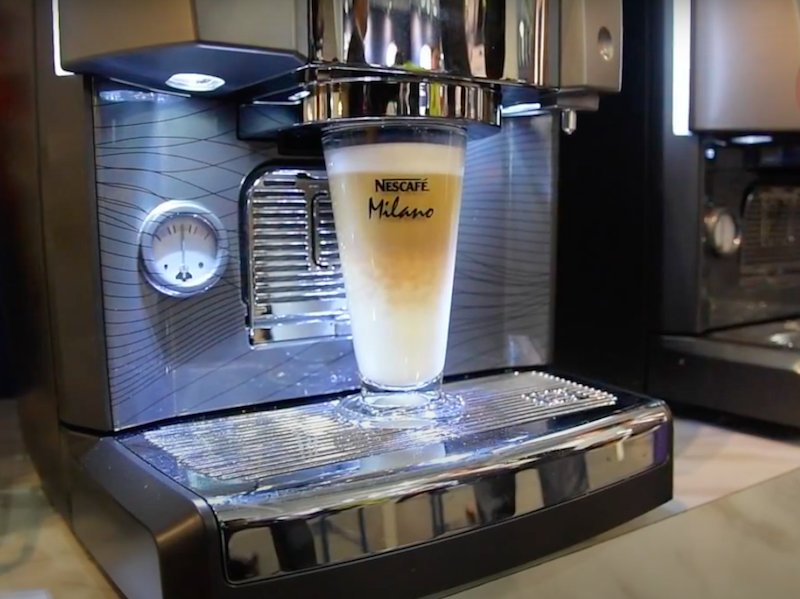 ---
Office coffee service Related Articles
Frequently asked questions about Office Coffee Suppliers 
The 4 most common and popular type of office coffee machines 
Learn what is the most used machines in this office coffee consumption survey. 
Why renting a coffee or espresso machine is so cheap? 
What are the benefits an office coffee machine brings to a company other than a cup of good coffee?
---
Coffee Equipment Supplier in Different Country 
Coffee/Coffee machine supplier: List your coffee business
Singapore Coffee/Espresso Machine Suppliers
United States Coffee Machine Suppliers 
Australia Coffee Machine Rental 
New Zealand Coffee Machine and Coffee Suppliers 
Malaysia coffee and espresso equipment companies 
See Malaysia Office Coffee Machine Supplier for updated listing. 
Canada Coffee and Coffee Machine Companies 
See listing of coffee supplier Canada for updated listing. 

If you are a coffee supplier, write and list your business with us too: Click here to write your own. 
---
CALLING: All coffee or coffee machine supplier, we love to feature your products and services.
Write to us about your company, coffee machines and the types of coffee you have. AND We will feature you on OCM and also on our social media. (See IG example see below). 
Start by sharing your coffee company details here: Coffee Machine Supplier