One of the best priced Delonghi cappuccino makers



Delonghi cappuccino makers for the half the usual price -is that cheap of what?
A bargain buy can usually be spotted a mile away. The Delonghi EC140B Espresso and Cappuccino Maker is currently being retailed on some of the online sites at less than half of its listed price.
That is an amazing saving. Delonghi machines are sought after and well known in the market place. This cappuccino machine is being sold for around sixty nine dollars.
That is a price that will be hard to beat. Certainly, one will find Delonghi espresso makers for less than sixty nine dollars; the Delonghi EC5 is currently available at less than forty five dollars.
---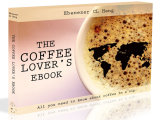 Love coffee? Here is some more "free stuff"! Learn more with this ebook (is free!)



---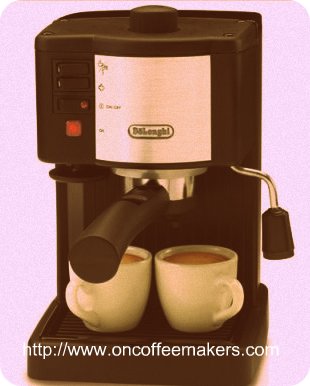 However, when we compare Delonghi coffee machines we need to compare the proverbial apples with apples. All of the Delonghi cappuccino makers are blessed with thoroughly designed technology.
The EC 140B is no different. It features a stainless steel boiler as well as a set of two thermostats which individually control the temperature of he water and milk.
Like so many of the Delonghi cappuccino makers, the EC 140B can produce either a single or double shot of espresso on demand.
However, being a cappuccino machine means that the EC140B can preheat the cups and the filter unit to ensure that the espresso and or cappuccino are served at the optimum temperature. Essentially, this Delonghi coffee maker, like all of the Delonghi machine is relatively easy to operate.
Once the machine has reached its correct operating temperature, a set of self explanatory controls will allow the operator to perform all the tasks necessary to make the best espresso, cappuccino and lattes there are. And of course, the swivel steamer can also be used to access the hot water for tea.
Now, there are many tip and tricks available through consumer reviews on the Internet to the seasoned espresso lover that will tweak your Delonghi cappuccino maker to produce the best espressos and cappuccinos that you can make with an espresso maker is this price bracket.
However, Some things have to be done correctly; the degree of grind has to be correct, the tamping has to be firm but not crushing and the machine must be given the time for the boiler to heat the water and produce the volume of steam necessary to successfully complete the operation.
This cappuccino machine will make cappuccino, not miracles. One cannot expect the Delonghi EC 140B cappuccino maker to operate successfully if it is not operated correctly.