Cheaper Pavoni coffee machine might be better



Pavoni coffee machine is one in the many espresso coffee machines on the market. The numbers of espresso makers in the market is hard to define, even harder to fathom. The ranges on offer and the variations within the ranges appear to be endless.
So what difference can another espresso machine make from another one of the many houses of coffee?
The La Pavoni Europiccola Lusso El is not just another espresso machine. This particular Pavoni coffee machine promises from the outset to be something different.
Why one would ask? Does it have a revolutionary new feature? No. Does it have a built in grinder? No. Can it be used in conjunction with the coffee pods that have flooded the market? No.
---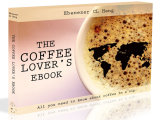 Love coffee? Here is some more "free stuff"! Learn more with this ebook (is free!)



---

Can you programme the number of cups of coffee, can you programme the size of the portions, can you programme a timer on this machine? No. Does it at least have a built in water filter? No.
Is this machine any good? Yes. The unequivocal "yes" comes not because it does not have any fancy features, but because this Pavoni espresso machine has a classical look about it and is built to last.
This is a machine for those that are serious about their espresso. The clue lies in its weight. Weighing in at fourteen pounds or six and a half kilograms, this Pavoni coffee machine is solid.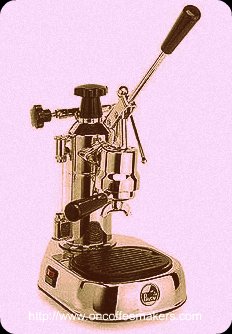 This Pavoni coffee maker is an all steel construction. The machine has been chromed all over to give it a design look reminiscent of the 1960s.
It has a distinctive lever and the black and chrome combination makes a statement. One thing I for sure; this Pavoni coffee machine has not been designed with portability in mind.
It has been designed for two purposes; to makes excellent espresso and to be a conversation piece in your kitchen or where ever you choose to set this Pavoni coffee machine up.
Of course it can do what it was designed to do. The Pavoni espresso maker comes with all the accessories you require to make good espresso and cappuccino by hand – so to speak.
The simplicity and sturdiness of the design mean that this Pavoni espresso machine will last for quite some time.
In conjunction with a Pavoni grinder, the type with the conical burrs, the future of excellent espresso making is your household is assured.
Pavoni are well known for their range of professional espresso machines. This particular Pavoni espresso machine delivers a professional product for the price of a domestic appliance, so it is cheaper yet it is better...