Cappuccino Maker Dual Voltage Is More than Just Important For Traveling.



If you're a frequent flyer and an avid coffee drinker, then a cappuccino maker dual voltage model would be of great use to you.
I really can't relate about the traveling factor, I'm an honest-to-goodness home buddy by heart. But I think cappuccino makers, or rather, coffee makers in general that are dual voltage offer an additional safety value to our homes.
I remember once, plugging a newly bought night-light for my kids, just to see how it looks when it's lighted. As soon as I turned the switch on, there was a loud "BANG" and the electricity went off in our house. I pulled the night-light from the outlet and found out that the bulb had exploded and the plug was burnt.
A newly bought night-light did go to waste but it didn't bring me to tears. Now imagine that happening to a newly bought espresso machine or cappuccino maker, the idea would be tragic, isn't it? Who would have thought that making cappuccino could be so dangerous!
---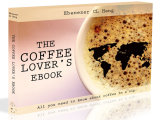 Love coffee? Here is some more "free stuff"! Learn more with this ebook (is free!)



---

And of course, there was the problem of the electricity going out after the incident. Luckily, I didn't have to call an electrician to fix it. All it needed was to pull down the lever from the main switch and push it up again and the power came back on.
Using dual voltage appliances eliminates the need for bulky voltage converters or transformers. Of course, you'll still need the appropriate ungrounded wall outlet plug adapters to be able to use your cappuccino maker dual voltage model, but that's not really hard to pack at all.
And you can even buy the adapter at the country you're traveling to once you get there to make sure you buy the right type of adapter.
Of course, that is my own perspective, on the whole Cappuccino maker dual voltage models have been steadily gaining popularity among those coffee drinkers who often travel a lot, especially to other countries.
For them, having a cappuccino maker dual voltage model allows them to make their own cappuccino anytime they want and anywhere in the world.
There is also another great option that is not so complicated. That would be the Bialetti Mukka which is intended for stove-top use either on gas, electric or ceramic cooker.
You can even choose from three different designs, the sleek and polished looking aluminum or the funky black and white in cow-pattern, or perhaps, you'd like to buy it in pink to support a good cause (part of the proceeds for the pink Bialetti Mukka goes to the National Breast Cancer Foundation).
Which ever cappuccino maker you choose, it's important to consider both convenience and safety before making your decision. Better be safe than sorry, and worse without coffee, right?