Segafredo Right in Your own Home!



The official website of Segafredo Zanetti Spa shows its dedication to bringing the best coffee experience to homes and offices around the world.
Founded in Italy and headed by Matteo Zanetti, it supplies coffee capsules, coffee pods, and coffee beans and is the leader in producing espresso in Italy and in the world.
It's mission – to spread the taste, the culture, and the preparation of true Italian espresso to the whole world.
Segafredo Zanetti represents man's love affair with coffee. As such, it offers a wide range of products, such as coffee beans, coffee pods, espresso pods, tea and chocolate pods, and even spices to enhance your coffee experience at home.
---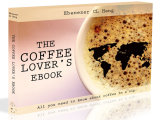 Love coffee? Here is some more "free stuff"! Learn more with this ebook (is free!)



---

Coffee and espresso enthusiasts will love the high quality blends of coffee beans offered by them. Using good quality coffee beans is one crucial factor in getting the best home brewed coffee and espresso, no matter how good your coffee or espresso maker is and how much you have honed your home barista skills.
However, the tasks required for making a great cup of espresso, such as tamping and dosing can get particularly daunting, especially for budding enthusiasts and novices, who do not have their home barista skills up to par yet.
But with Segafredo espresso pods, one can do without grinding, tamping, and dosing altogether. All they need is the right single serve espresso maker to make a great cup of espresso.
As a start, to find the right single serve espresso maker, start with E.S.E. compatible espresso machines. E.S.E., which stands for Easy Serving Espresso, is the new standard being used to simplify the preparation process of a good cup of espresso, which would otherwise be a very tedious process that requires a lot of practice and experience. As a result, making a good cup of espresso on a consistent basis is not only made easier, but cleaning and maintaining an E.S.E. compatible espresso machine is also made simpler.
In other words, there is no more need for grinding, tamping, and dosing to make a great cup of espresso. Furthermore, cleaning only involves disposing of used espresso pods; therefore, there is no need to deal with used filters and coffee grounds.
Another good example of an E.S.E. compatible espresso machine is the DeLonghi EC155. This is a great machine to start with (of course, not as good if compared to the zanetti), especially for the budding espresso enthusiast.
The DeLonghi EC155 can take on both E.S.E. pods and ground coffee; therefore, if you would still like to practice and hone your home barista skills and have the option of using espresso pods at the same time, this espresso machine might be the one for you. The best part is that this machine is pretty affordable, costing under $100.
Ultimately, you can make the change to a more professional espresso machine for a true espresso enthusiast once you're confident about relying to your honed home barista skills with Segafredo beans.
Or, you can keep using espresso pods to make espresso without the fuss and the mess. Either way, you get the best of both worlds, and you can enjoy high quality espresso in your own home thanks to Segafredo Zanetti.