A Good Dual Pot Coffee Maker



Looking for a dual pot coffee maker? A coffee maker with dual pot is a convenient dual purpose machine designed to brew coffee and espresso.
What's great about a dual cup coffee maker (as it is also known as) is that it saves countertop space as you no longer need to have two separate machines to enjoy the best from both worlds, so to speak.
The DeLonghi Caffe Figaro BCO110 is just that. A great concept made into a reality, which caters to all your coffee needs, whether it's brewed coffee, or espresso, cappuccinos and lattes.
This dual pot coffee maker boasts separate removable water tanks that allow you to brew both coffee and espresso simultaneously.
---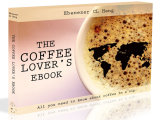 Love coffee? Here is some more "free stuff"! Learn more with this ebook (is free!)



---

The water tanks have water filters that remove any impurities and chlorine from the water before it is used for brewing, thus removing any bad odor and taste to provide you with the freshest and the perfect coffee drinking experience as much as possible.
It also has separate knobs that allow you to select the strength of your coffee and espresso.
The coffee maker has a 24 hour programmable timer that allows you to wake up to a freshly brewed pot of coffee. It also includes a permanent gold tone filter that eliminates any need for disposable paper filters.
It also has a convenient pause-and-serve function that allows you to drink a cup before the brewing cycle is done. The brewing cycle is paused when you remove the carafe, and is resumed when you put it back in the unit.
Up to 10 5oz cups can be made with the coffee machine and it flows into a 50oz glass carafe onto a warming plate, ensuring that the last cup is as hot as the first one.
The espresso maker has a milk tank and a built-in frothing system for creating cappuccinos and lattes.
With this, you can tap into a long-standing tradition of Italian culture --- drinking delicious cups of espresso and lattes. Up to 4 2oz cups can be made and flows into an 8oz glass carafe.
Despite being packed with all these features, the DeLonghi Caffee Figaro BCO110 is a low-cost machine. Reliability could be an issue, since it comes in plastic and not stainless steel.
Therefore, a little more care and attention is required when handling it. Still, it is a great concept of a dual pot coffee maker that is realized into a very affordable machine.
If you're looking for a very low-priced coffee maker that is packed with features, give the DeLonghi Caffee Figaro BCO110 a whirl.