Starbucks espresso machine 3 exciting pointers on why you should get it!
Anyone talking about starbucks espresso machine is actually referring to the Starbucks® Sirena™ Espresso Machine, in my opinion, one of Starbucks greatest contribution to the coffee world!
There are many great features about this Starbucks espresso machine, which includes the high quality portafilter, the sturdy all metal housing, huge 57.5 oz removable water tank and of course the famed Rapid Steam™ boiler that allows one to switch from frothing to brewing in a matter of seconds.
However, this article would highlight 3 pointers that make the Sirena™ Espresso Machine stands out among the rest of the machine.
---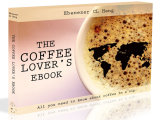 Love coffee? Here is some more "free stuff"! Learn more with this ebook (is free!)



---

Although, many would argue that starbucks is not even a coffee maker producer, so why would I say that they are having great coffee machines? Well, this is the first pointers why I think that this espresso machine is worth the purchase.
True, starbucks do not make espresso machine and that is the reason why they got in their partner, Italian coffee machines maker, Saeco. This is also the reason why you have a proprietary element, the Rapid Steam™ boiler inside this starbucks espresso machine.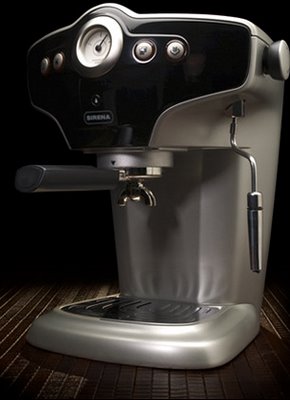 So, although sold and branded under the starbucks name, the technology actually came from a world renowned coffee machine maker. When you look at this starbucks espresso machine, you might have this thought that it looks like another coffee machine. Yes, there is a slight resemblance to the FrancisFrancis espresso machine (it comes with a very retro look), however, it is more elegant than the FrancisFancis and it can fit into any kitchen.
Designed by the BMW group, the whole idea of this espresso machine is to fit into any kitchen or dining area. The design is to be elegant yet applicable in any occasions.
The last pointer, which I personally find is the most important of all, is the idea behind the whole machine. The whole concept of a Starbucks® Sirena™ Espresso Machine is inspired by the coffee drinkng culture of Starbucks.
Thus, the size is good to fit into any kitchen cabinet, so it would not take up any extra space given the current expensive rental and stuff. Getting such "expensive" designer (BMW) meant that this espresso machine looks good and yet is able to go places.
Lastly, the whole idea is to deliver a good coffee even in the comfort of your own home. Personally, I think this Starbucks® Sirena™ Espresso Machine delivers that, to find out, try it yourself...


Learn more about other coffee makers?
Maybe you are not looking for espresso makers, then you can search our home page for drip filters, french press, single serve coffee makers etc.



Starbucks barista espresso machine gives you the peace of mind
Learn what is this peace of mind that starbucks barista espresso machine is able to give you