The la pavoni europiccola has features you cannot "See"



La pavoni europiccola is produced by La Pavoni. An Italian company manufacturing quality espresso coffee machines with over 100 years of experience in the industry.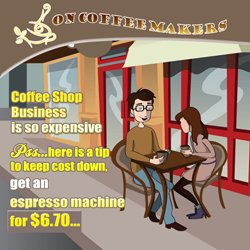 The task of brewing coffee espresso at home seems daunting to most people, this is the reason why you find a coffee store within a 20 minute drive from home.


But with evolving technology and brands like la pavoni, the stress associated with coffee making is reduced to nothing. In this article we will study the company's most popular and prominent product, the la pavoni europiccola.
The la pavoni europiccola is known for its rich and wonderful espresso taste. The coffee machine's made of cast brass which means that it is robust and lasts long.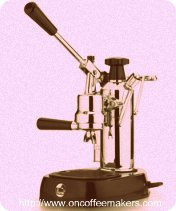 It has a large boiler ensuring that lime scale deposits have minimal effect, meaning very little or no maintenance is required. This pavoni espresso machine comes with a liver and piston.
The pavoni liver can be lifted so that the piston inside the group is raised which in-turn allows water under pressure to infuse the coffee in the filter holder.
After that the lever can be lowered, causing the piston to force the water through the coffee into the cup.
Henceforth, the speed at which water passes through the coffee can be managed by the user for meeting the individual taste requirements.
It comes with fitted Steam Jet interchangeable with the automatic coffee maker, for making cappuccino and hot drinks in general.
Thereby, a perfect cup of cappuccino is ensured with this "CAPPUCCINO AUTOMATIC" attachment. La pavoni eurpiccola automatically sucks the milk from its container when the valves are opened and brews it warm.
This pavino europiccola model allows 8 cups of espresso coffee to be made consecutively and is available in chrome and gold models.
It is priced somewhere between $700 to $850 depending upon the model and accessories chosen. You can find more information about the company and it's product at their website: www.lapavoni.com






---
A video about Europiccola


---