Thermoplan, a Swiss machine that is not for home use.



The Thermoplan Tiger CTM-1; this sounds more like the designation of a jet fighter than a commercial coffee machine.
This company have developed a coffee machine that is capable of sustaining a high level of beverage demand for a considerable amount of time.
In essence the Thermoplan Tiger CTM-1 is a bean to cup coffee machine that can produce more than espresso.
These espresso coffee makers come with a range of features that make these commercial coffee machines ideal for the small to medium office environment.
Provided the 1.2 kilogram coffee bean hopper has been filled and the four litre water and two litre milk reservoirs have been correctly filed, the Thermoplan Tiger CTM-1 is capable of producing up to 140 coffees and hour.
---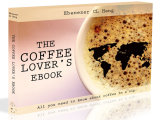 Love coffee? Here is some more "free stuff"! Learn more with this ebook (is free!)



---

Alternatively it can be called upon to produce 180 espresso and hour or 120 cappuccinos an hour. This machine is as easy to use as one of the many one touch domestic coffee machines that are on the market.
It does not necessarily have the style and flair that some of the Pavoni coffee machines have; it was not designed with that context and purpose in mind.
These are commercial coffee machines who have to withstand the rigors of multiple users in a short space of time. There are not many commercial espresso machines that can deliver the variety that this Tiger CTM-1 can. The interface is located near the top of the machine and is angled in such a way that it is easy to read and easy to use. With the touch of one button one has the choice between a simple espresso or coffee, a white coffee, a latte macchiato, a cappuccino, hot milk or a cup of tea.
That is an amazing choice of beverages for a coffee machine that is relatively small in size compared to the number of beverages t can produce at the touch of a button.
The variety of hot beverages on offer sky rockets if one makes use of the pod facility of this machine. By making use of pods as opposed to the bean to cup brewing process the variety of hot beverages that this espresso maker can produce is limited only by the number of different pods available on the market.
This clever bit of Swiss design makes the Thermoplan Tiger CTM-1 a very versatile machine which in turn increases its economy of use.