Cuisinart coffee helps you savor the good life!



By Cuisinart coffee equals to good life, it is a big claim. And the truth is there are many ways in which a company can lay claim to having its customers best interests at heart.
It can offer loyalty awards programs, special discounts to select its clients or it can provide consistently good service and a extensive range of quality products on an ongoing basis. The Cuisinart company has chosen the latter.
The coffee maker division is one of many in the Cuisinart company. There are several other divisions: dedicated to providing a range of appliances at low prices to make one's life easier.
All of the products on offer have one aspect in common; quality. The Cuisinart coffee division has a wide range of coffee makers.
---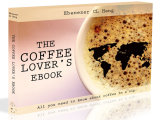 Love coffee? Here is some more "free stuff"! Learn more with this ebook (is free!)



---

There are a total of 22 different coffee makers on offer. Cuisinart offers a coffee machine to suit all circumstances and meet all needs.
Each of the Cuisinart machines shares a number of features. The Cuisinart carafe is a carefully designed component of every Cuisinart coffee machine.
It has the important task of keeping the coffee warm and at the same time it must be designed in such a way as to make the pouring of the coffee easy.
Each of the Cuisinart brew and grind coffee makers will have the famous Cuisinart charcoal water filter built into it. The purpose of this water filter is to ensure that the taste and aroma of the coffee is determined only by the coffee beans.
Of the 22 coffee makers on offer, seven of them are of the grind and brew variety. If you add the four coffee grinders to the list then Cuisinart offers eleven appliances which will grind coffee beans.
The grind and brew type of coffee maker is designed for those coffee lovers who do not want to leave anything to chance. Here is an opportunity to have a high degree of control over the entire coffee making process.
A good example of such a coffee maker is the Cuisinart DCC 1200. This programmable twelve cup coffee maker provides the coffee lover with a satisfying degree of control.
The wide range of Cuisinart brewers on offer as well as the attention given to detail in the design says that the Cuisinart coffee company is serious about the coffee making process and respects the role that coffee plays in the life of a coffee lover. The Cuisinart brewers will add aesthetic value to your kitchen as well.






Other Cuisinart related articles


Why This Cuisinart Brew Central Is Better?
Know about cuisinart brew central the dcc 1200 and the dcc 1400 and why it is so popular among consumers and decide if they fit your bill of best coffeemaker


Three Reasons Why Cuisinart DCC 1200 Coffee Maker Is the Best
You probably heard of cuisinart dcc 1200 coffee maker, one of the most popular drip coffee maker. Read about why people consider this to be their best coffeemaker...


A Popular Cuisinart Coffeemaker
Cuisinart coffeemaker, DGB-600BC grind & brew thermal 10 cup automatic coffee maker is one of the most popular coffee machines around, agreed by countless coffee maker reviews -find out why?


This Cuisinart 4 Cup-Coffee Maker Is Best Value Buy
Cuisinart 4-cup coffee maker, DCC-450 is a good example that one does not have to lose any good coffee brewing features just because the machine is small


A Popular 12 Cup Thermal Coffee Maker
A 12 cup thermal coffee maker that is extremely popular is from cuisinart and is known as the cuisinart DGB 900BC grind and brew 12 cup automatic coffee maker.


Best Place to Get Cuisinart Products
Now, if you are looking for cuisinart products, have you ever thought about where is the best place to buy it, which stores, online or offline.


A Handsome White Coffee Maker
When you look for a white coffee maker, you are buying into style of the coffee maker and wants it to blend into your home decor, a thing that cuisinart DTC-975N can achieve


Cuisinart water filter is the magic!
A piece of cuisinart coffee maker water filter might not seems like much, but when you have tasted the difference between the filtered and unfiltered coffee


How to choose Cuisinart brewers?
Among the very first thing that you would need to make a decision when choosing a cuisinart coffeemakers is to do with or without a built in grinder...


DCC2000 Cuisinart brewer is highly recommended
The DCC2000 cuisinart coffeemaker is what you would call an "out of the box" thinking, when coffee makers are coming out with better thermal carafe, cuisinart do not have one..


One of Cusinart best brewer
Easy to use, operational ease are some terms associated with the cusinart coffee maker, DCC 450BK. Learn more about this great coffee maker.


Is the cuisinart DGB 500BK good enough?
Reviews highlighted that cuisinart dgb 500bk is one of the more popular cuisinart brewer, so what make it better than cuisinart dgb 300 or even the dgb 600 bcw?


Cuisinart Maker Grinder Combo Gets Bad Reviews
Cuisinart coffee maker grinder has received some flaks for noisy grinding, but if you asked me, I would still buy this coffee grinder...


Cuisinart Grinder – Nothing Comes Close
Why cuisinart coffee grinder when there are so many other coffee grinders to talk about? This is a burr grinder that is reasonable pricing, so I thought you would be interested...


DGB 625BC Cuisinart Grind and Brew Coffeemaker
Cuisinart grind and brew coffee maker greatest value add lies in its ability to grind and brew immediately producing the freshest coffee ever...


Get the Cuisinart DCC1200 if you are a beginner coffee drinker
Cuisinart DCC1200 is one of the easiest to use coffee makers around and is the best for folks just beginning to drink coffee...


Cuisinart charcoal filter must be exchanged every 60 days
Cuisinart charcoal filter is a variable in the cuisinart coffee maker that provides the good coffee. Without it, cuisinart might not be able to brew such good coffee...


A cheap Cuisinart carafe might be one reason to use a Cuisinart brewer.
Cuisinart carafe that is readily available and low cost is one reason why you should be using cuisinart machine -why?


Cuisinart grind and brew coffee makers fit into your house very nicely.
Cuisinart grind and brew coffee makers ability to fit into your kitchen might not sounds important to you, but imagine a simple machine ruining your thousands dollars investment...



Have A Great Story About Cuisinart Coffee Maker?
Do you have a great story about Cuisinart? Share it!
What Other Visitors Have Said
Click below to see contributions from other visitors to this page...