How Does A Mypressi Works?



What is a mypressi? It is actually a portable espresso maker, and the "how" would tell you the "why" you would need this espresso brewer.
With the large selection of high-class espresso machines in the market these days, creating your own espresso and espresso-based beverages such as latte and cappuccino at the comfort of your home can be done easily.
Armed with a little practice you will be brewing fancy coffee beverages at a fraction of the asking price you would need to pay at those expensive coffee shops.
The term here is practice and time, you need to invest some effort to get good espresso.
---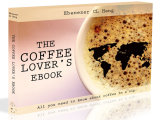 Love coffee? Here is some more "free stuff"! Learn more with this ebook (is free!)



---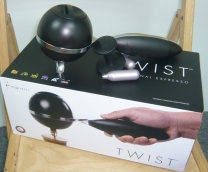 What if there is an espresso equipment that is easy to use and can match the quality of those bigger espresso machine?
There is. It is a portable espresso maker named Mypressi Twist.
This is an award-winning espresso maker that received good reviews from almost all websites.
The best value add by this portable espresso maker is the convenient way of creating espresso and espresso-based beverages.
It is also marketed at a very affordable price and it requires very low maintenance.
Here is how easy it is to using it:
1. The procedures includes the putting of preferred coffee blend, pouring of hot water and the way of closing the top cover and pressing of the required buttons.
When we say putting of preferred coffee blend, this is the process of choosing the coffee blend that fits your taste preference.
There are lots of coffee blends around that comes in a coffee pods and you can choose between different flavors.
2. The pouring of water on the other hand is the second step. Water is very important as this will determine the exact taste of espresso results, we recommend the use of soft water.

3. And lastly is the step of closing the top cover and pressing the needed buttons. This is obviously the easiest step required in espresso making.
Making an espresso is just that easy with
Mypressi
Twist since it doesn't involves grinding, tamping and dosing procedures.
In addition, it requires no electric power for it to work.
In fact, we would think that the convenience of creating espresso and espresso-based beverages are the reasons behind the rise in popularity of this Mypressi Twist portable espresso maker.
So if you want your espresso to be made in the most convenient way, check out the Mypressi Twist.
For our readers in Singapore, the distributors are selling limited sets to our readers, so fill in the reservation form, once you got the allocation, then make decide if you want to go ahead with the purchase






---