Coffee Workshop | Roasting Factory Tour | F&B Seminar | Singapore
Browse below for complimentary tickets to coffee workshop, coffee roasting factory tour and Food and beverage (F&B) Seminars/workshops/classes in Singapore.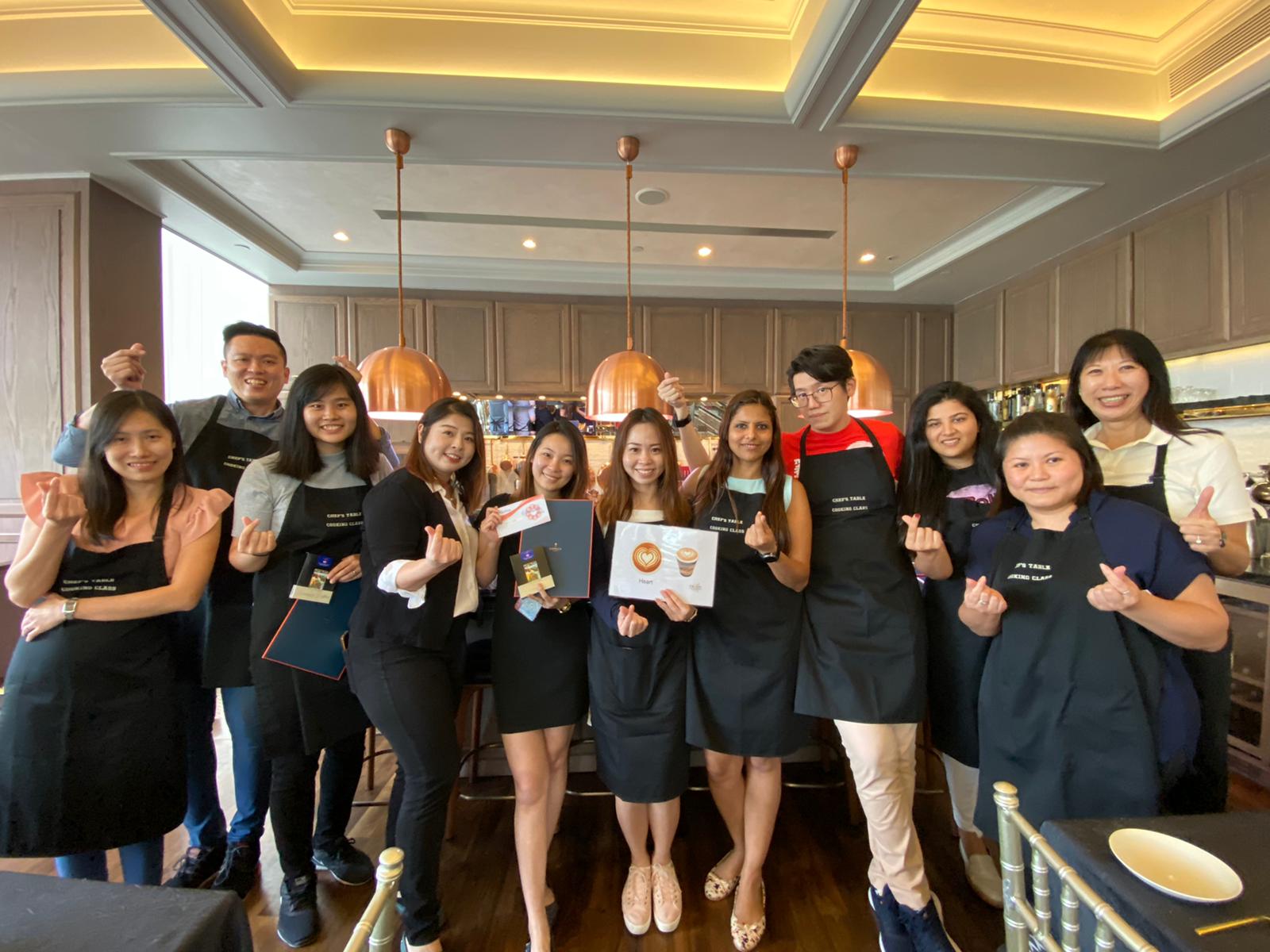 ---
Upcoming Classes | Workshops (Updated: 10-03-20 
SkillsFuture Classes | Workshops 
Learn and implement your own augmented reality campaign in Singapore! | An Augmented reality workshop that we designed for: Temasek Polytechnic SkillsFuture Academy 
If you are a food and beverage operator and want to venture onto digital marketing, such as chatbot - why not join this F&B chatbot class? | An RPA (Chatbot) class that we designed for: ITE East College. 
Click on the link above to learn more about the courses. 
---
Coffee Workshop Singapore
If you are asking question such as "which barista course is good?" or Googling for terms such as "barista course singapore SkillsFuture" to utilised your SkillsFuture Credit. 
We would recommend you to check out the series of Coffee Workshop that we have here as a first step into your coffee education before making any decision.
Go on below to sign up for the latest free workshop or drop us a note to find out about other available coffee training slots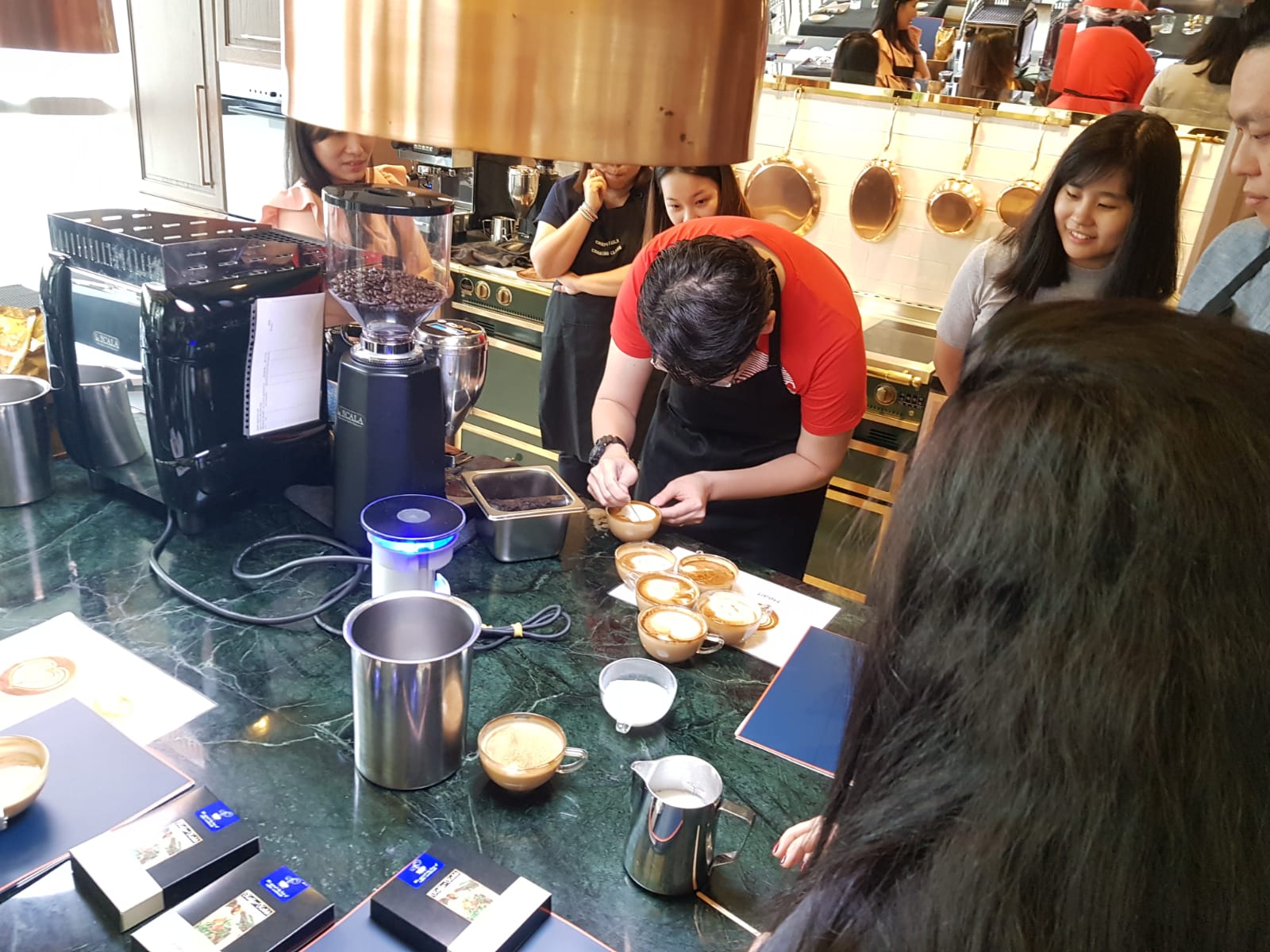 ---
Coffee Factory Tour in Singapore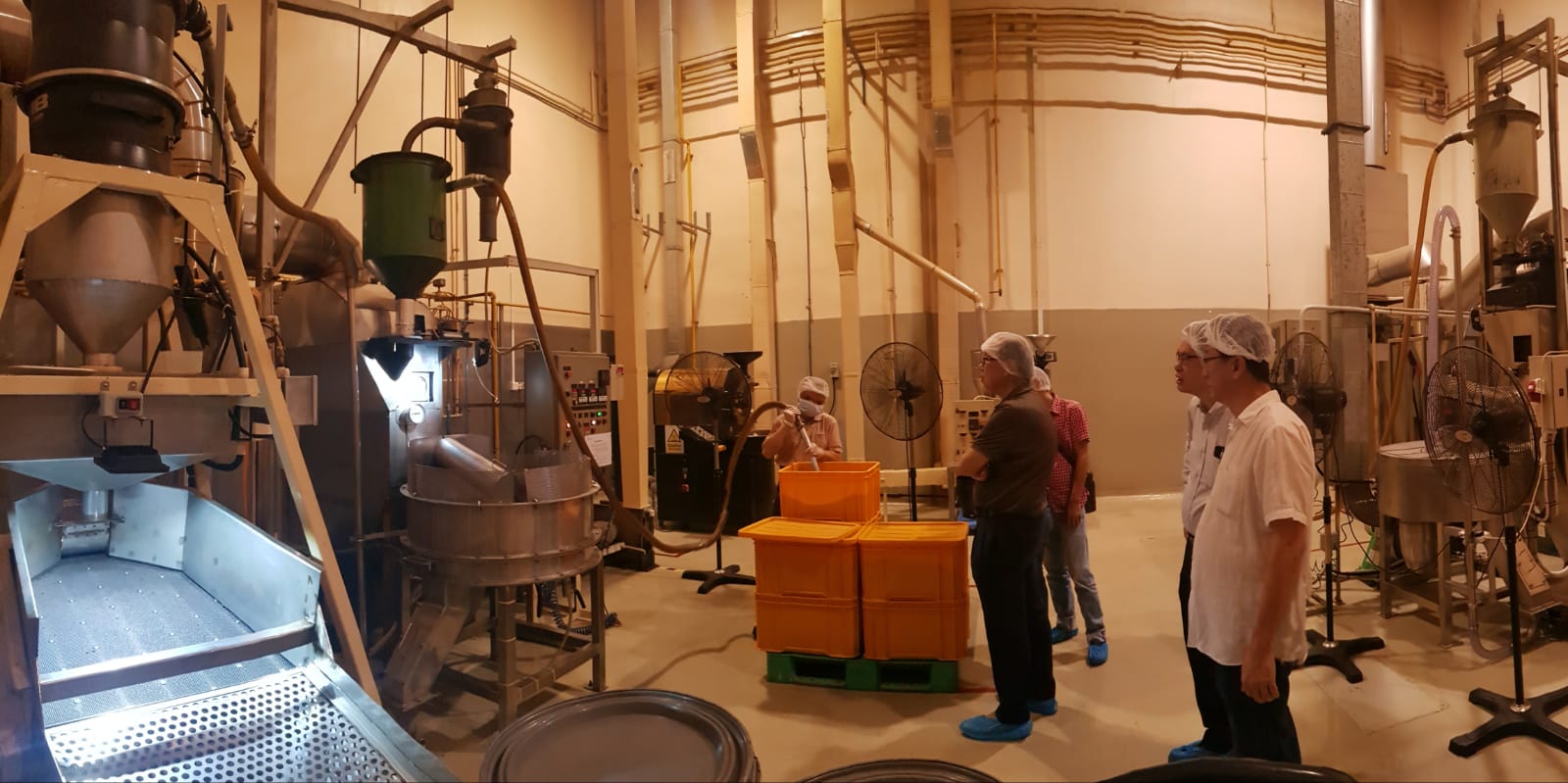 This is probably the only Coffee Factory Tour you can do in Singapore. (Learn more about this coffee tour by clicking on the link). 
As part of Kaffa Kaldi efforts to spread the love of coffee, they are opening up their coffee factory, i.e. roasting facility and running coffee roasting tours in Singapore. 

Through this insightful journey, they will be sharing with you the various stages of the roasting process, as well as the corresponding safety and hygiene checkpoints undertaken by Kaffa Kaldi in order to serve you the highest quality of coffee possible, at the same time helping you to achieve a higher level of appreciation towards coffee and its processes.

Tour Highlights:

Coffee Roasting Room
Coffee Grinding Room
Coffee Packing Room
Coffee (Green Bean) Storage
Equipment & Demo Room (Coffee Tasting)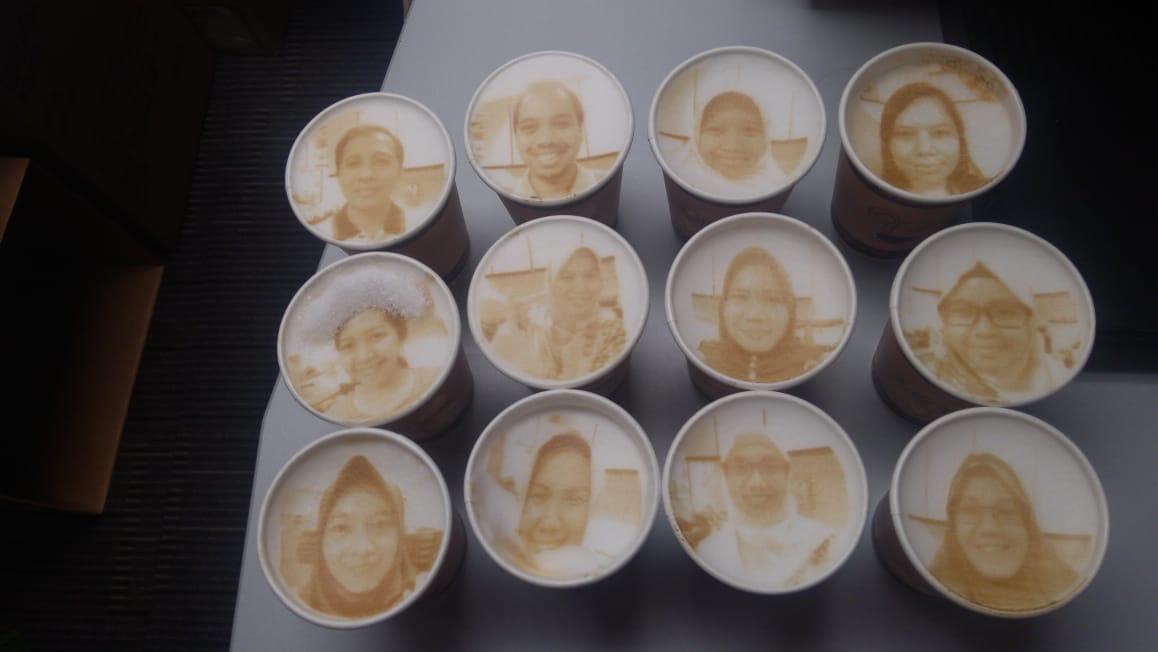 Coffee Factory Visit Schedule (Singapore): 
Contact us to find out upcoming coffee factory Singapore Schedule or drop us a note below.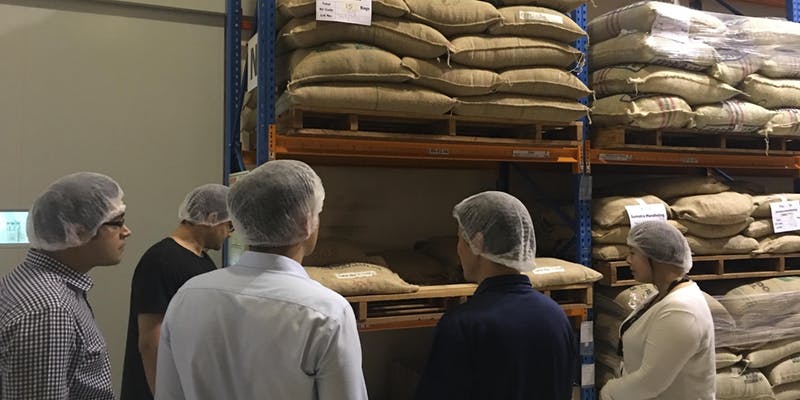 ---
---
Food and Beverage (F&B) Events
One of OCM key coffee events would be National Coffee Day where we have held since 2015. Below is an example of an Augmented Reality Kopi Trail held together with Kampong Glam and graced by Mayor Denise Phua. 
---
We also work closely with partners such as shopping malls, FMCG brands and F&B retail outlets to roll out bigger scale campaign, in this example below, an AR/chatbot treasure hunt. 
If you are an F&B owner or owns a brand that you believe can benefit from such campaigns, drop us a line below or learn more in our restaurant marketing strategy examples. 
---
Food and beverage (F&B) Workshops | Seminars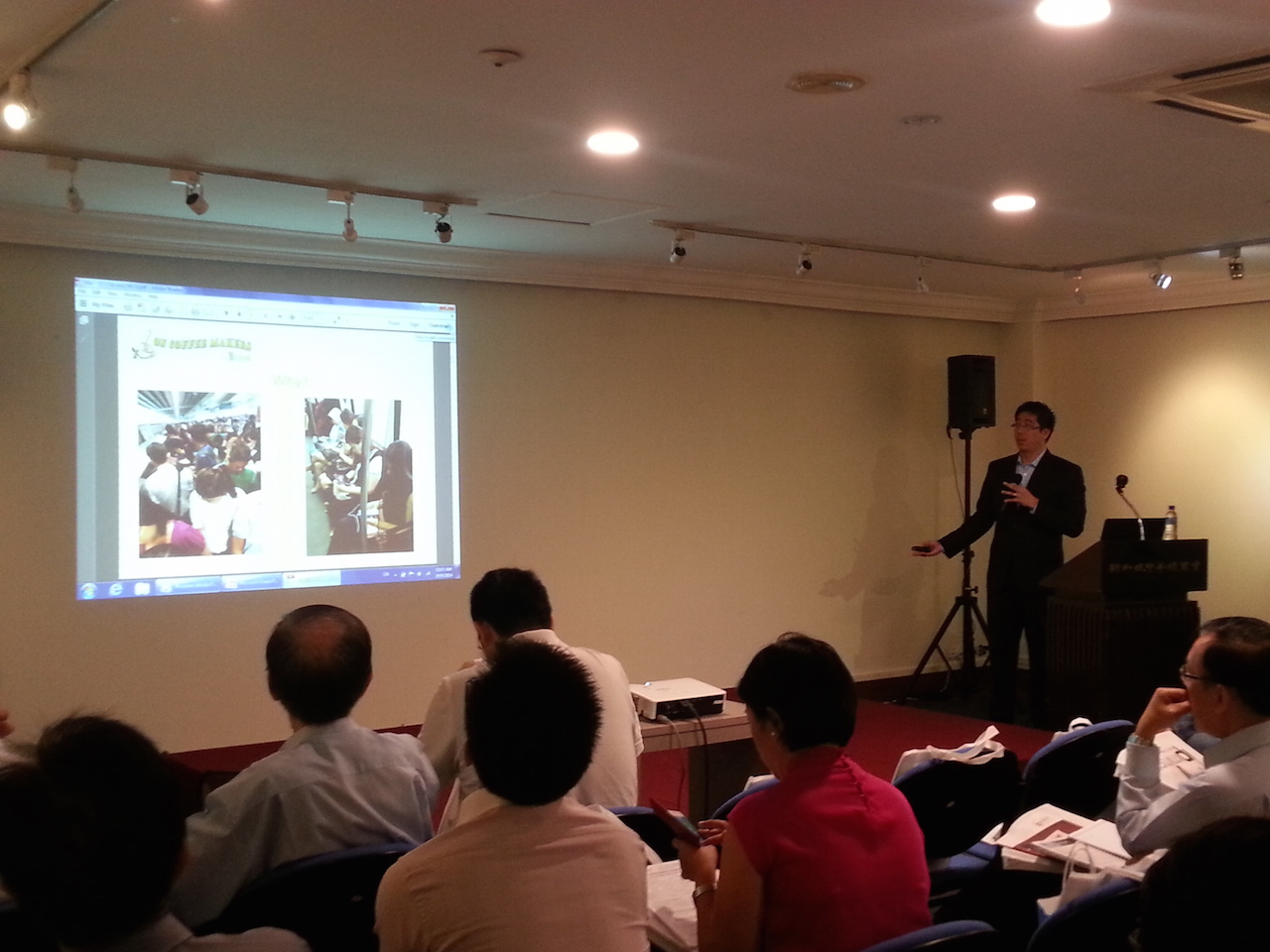 OCM regularly shares restaurant marketing trends and ideas through Master Classes on platforms such as Food and Hotel Asia. In the example below, sharing on how the Food and beverage can leverage on digital marketing. 
---
Below is another session at HardRock Pattaya, sharing on how analytics, chatbot and augmented reality can value add in the hospitality industry. 
---
Drop us a note below to find out the schedule and venue of our latest F&B Workshops. 
---
Enjoy: Free Coffee near you (Free Coffee in Cafe/F&B)

Enjoy: Free Office Coffee Machine (+ enjoy $1200 vouchers)
Popular: Augmented Reality Class | SkillsFuture | Temasek Polytechnic 
---
---
Here is how to get Free Coffee in Singapore
How to enjoy Free Coffee in Singapore: 
Click the Free Coffee vouchers here 
Simply open up the e-voucher in Messenger
Present the selected e-voucher at the outlet of your choice
Enjoy your free coffee!
---
---
About US | OCM Profile
OCM was started in 2007, focusing first on coffee machines, then marketing for F&B outlets, subsequently training and consultation. OCM's Chatbot for the F&B industry is used in the Singapore Skillsfuture Classes in Temasek Polytechnic Skillsfuture Academy and also ITE College East COC classes. 

OCM's Augmented Reality Apps - ePrism is also the only AR apps used in the SkillsFuture framework in both Temasek Polytechnic and ITE College East. Learn More about OCM
Contact us to enjoy any of these free restaurant Marketing solutions today! 
---