3 Free Restaurant Marketing Solutions in Singapore 
The 3 Free Restaurant Marketing Solutions in Singapore are:
Free Augmented reality for any unique restaurant promotion ideas
Product sponsorship for your offline marketing ideas
Free chatbot for your digital marketing 
There are many restaurant marketing solutions, we picked these three because the solutions are free for F&B owners, they are easy to implement and it is sustainable.
In any F&B marketing campaign, you will need to look into:  

The prize (to attract your target audience) 
The Game Play (the idea, the mechanic) 
The Advertising (advertising on Facebook, Instagram, In the mall) 
Duration of the campaign 
And in the promotion and marketing examples below, you will not only be able to learn the various case studies (all are designed and implemented by OCM) but has the opportunities to utilise these 3 solutions for your own cafes or restaurants.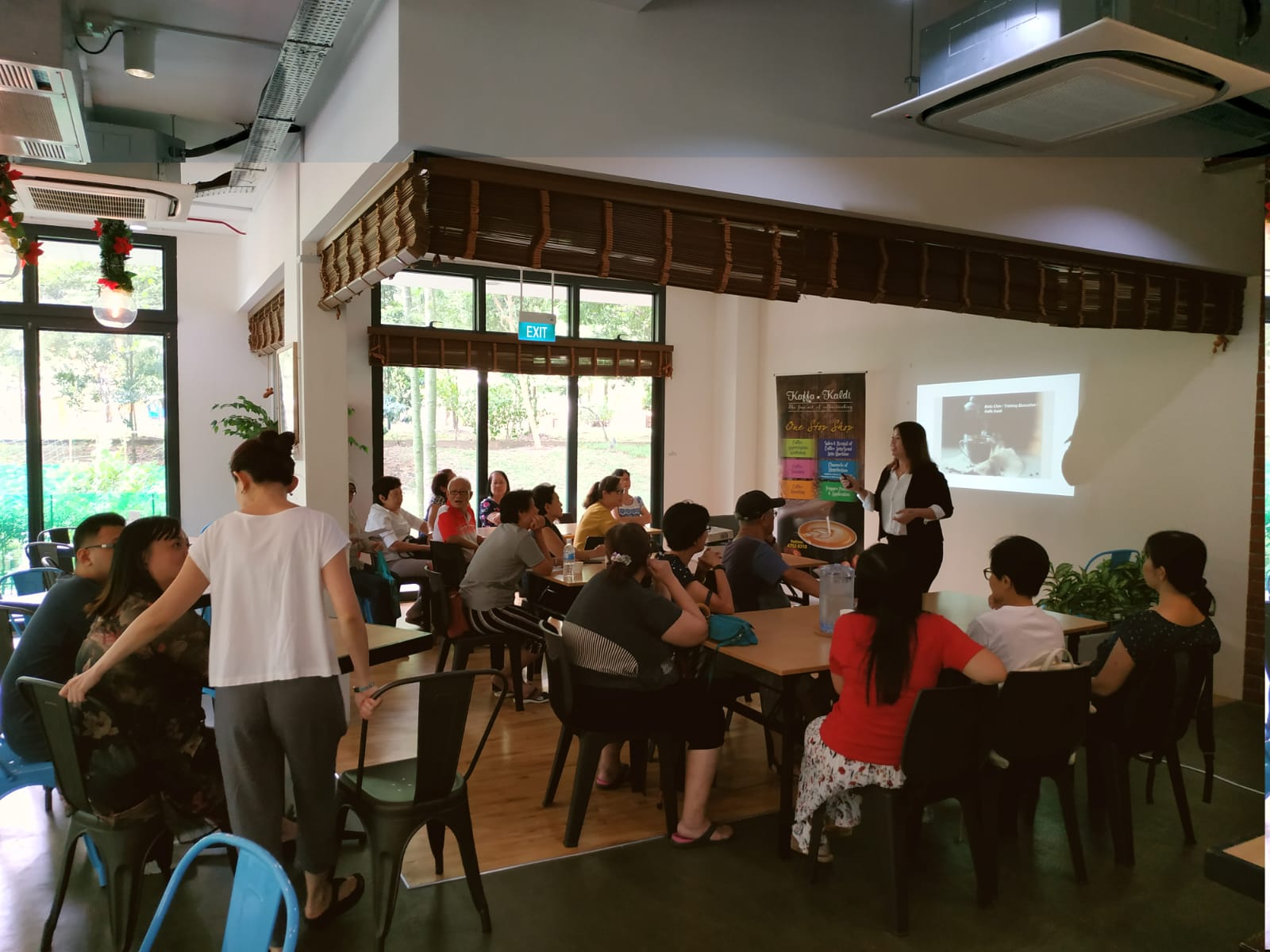 First Free Solutions for your cafes, hotels' coffee shops or restaurants
No matter what unique restaurant promotion ideas you are running, to drive traffic to your F&B outlet, you will need a prize. And usually, it comes from the food and beverage outlet, in the form of food and beverage vouchers. This is a cost. 
So, if a company is willing to sponsor the prizes that you are giving out, not only are you able to cut down the cost of your campaign, you can have a longer campaign to reach more of your targeted consumers. 
For example, Gift Of Coffees (till date) has run for 8 months, driving traffic to the various outlets on a daily basis. 
Learn more about this F&B marketing in Singapore: 5 steps to get Free Product Sponsorship or drop us a message below to assess if your F&B is able to get started on this. 
Second Free Solutions for your cafes, hotels' coffee shops or restaurants
Simply because your F&B outlet is serving at a physical location, you will definitely use some these offline marketing ideas for the restaurant: 
Shopping Malls Partnership
Media Event
OOH placement at strategic locations 
While it is still effective in drawing in the traffic and hyping up the awareness, with so many malls launching different campaigns, it is getting more competitive. And that is the reason why we recommend that your F&B outlet to consider using Augmented Reality as part of your marketing mix. 
For example, this food court chain in the eastern part of Singapore launched and drive traffic to their food court without any incurring any cost. 
It used to be a high 4 figure to do any AR activity in Singapore. Now, through ePrism, all F&B outlets can enjoy 1 free augmented reality launch. Read more about this augmented reality apps in Singapore, or drop us a message below to check how to get started. 
Third Free Solutions for your cafes, hotels' coffee shops or restaurants
Any cafes, restaurants or even coffee shops will have their own social media accounts. Many F&B owners see digital marketing for a restaurant as a priority. And we believe this is true, as most of us spend 8-10 hours with our mobile devices and social media accounts. 
But, you also need to be a plugin to a large enough community, that is looking for your products and services. 
Launched in 2017, OCM F&B Chatbot has a community of more than 10 000 food and beverage enthusiasts. And this community interacts with the bot on a daily basis looking for deals. 
For example, the GOC campaign that has been running for more than 8 months that gave out free coffee is powered by this chatbot, enjoying the daily engagement and new users. 
You can learn more about this F&B chatbot through the SkillsFuture Class (currently SkillsFuture marketing chatbot classes at both ITE and Temasek Polytechnic are using OCM Chatbot) or drop us a message below and we will get you started on this.  
---
---
About US | OCM Profile
OCM was started in 2007, focusing first on coffee machines, then marketing for F&B outlets, subsequently training and consultation. OCM's Chatbot for the F&B industry is used in the Singapore Skillsfuture Classes in Temasek Polytechnic Skillsfuture Academy and also ITE College East COC classes. 

OCM's Augmented Reality Apps - ePrism is also the only AR apps used in the SkillsFuture framework in both Temasek Polytechnic and ITE College East. Learn More about OCM
Contact us to enjoy any of these free restaurant Marketing solutions today! 
---