Free Restaurant Marketing Solutions in Singapore 
The free restaurant marketing solutions in Singapore** is in response to the question of what are the marketing strategies of a restaurant that we can do without breaking the bank (we have compiled a list in our restaurant marketing guide). Here, you can look forward to getting free F&B marketing help: 
Content

- Latest Event/Webinar/Workshops (usually free). 
- What are the marketing strategies of a restaurant? 
- Reports on F&B Industry (Free weekly reports and updates on F&B industry in Singapore)
Singapore Online Food Delivery Market Size reports (Updated Weekly) 

Generate your own free F&B reports (Free) 
- Customer Discovery, Validation, Creation 
- Food and beverage Marketing Ideas 
Using free Product Sponsorship (Learn how to get Free products sponsorship for your campaign)

Using Hi-Tech Augmented Reality (free use 

of software for your campaign

!)

Using social media (IG) to grow your F&B business

Free insight and information for your food and beverage social media marketing)

Using Chatbot to get more customers
Before moving on to the rest of the free restaurant marketing solutions, let's start with the marketing strategies for a restaurant (relevant for any F&B as well). 
**While the food and beverage marketing ideas shown here originated from Singapore, we believe it is applicable anywhere in the world (especially S.E.Asia countries such as Malaysia, Philippines).
---
Latest event/Webinar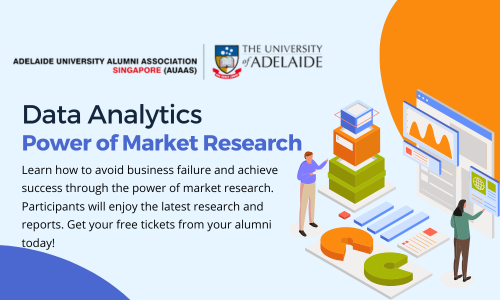 Learn more about the event on The Power of Market Research organised by Alumni of Adelaide University. 

**Gain insights into Singapore Industry with a free F&B industry report valued at $495. 
See you on 24 August 1630 hr. (Sign up below)
Free tickets code: adelaide0823
---
What are the marketing strategies of a restaurant?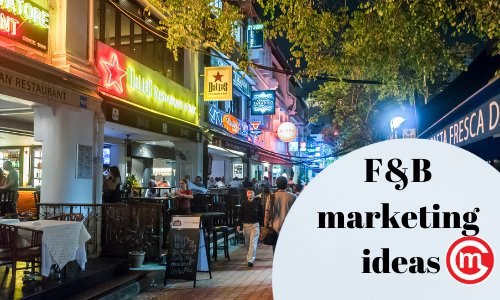 Usually, food and beverage outlets will use the following to reach out: 

Google Ads
Social media (Facebook, Instagram, Tik Tok)
Email marketing
It works, and we are confident it will work better if you check out some of the information we have prepared here, such as F&B industry weekly insights and marketing food products online report. 
It gets very confusing with many articles and tutorials touting a lot of different food and beverage marketing strategies, but it is important to just take note of one single variable - the customer. 
No matter what you do, always keep your customer in mind. And getting to know your customers and where they are (environment) is key, thus, the very first thing that you want to do before embarking on any restaurant marketing plan is to delve into the food and beverage data analytics. 
See also: How to do digital marketing for F&B?
Below are some free resources (webinars and tools) for you to gain a better insight into your potential customers. Or, book an appointment with us to better understand the F&B industry in Singapore (free slots subject to availability) to build a customised insight about your food and beverage business. 
---
F&B Industry in Singapore
Free Reports (Updated weekly)
We have prepared weekly reports tracking the online food delivery market in Singapore, it includes:
Demand and intent (search volume, keywords) for food, resulting in landing on one of the food delivery platforms such as Food Panda, Grab Food, Deliveroo. 
Digital advertising trend of the main delivery platforms, so you can plan and assess your digital advert
**Latest, full report on one of the food delivery platform, going into details on the weekly searches and traffic. 
---
Singapore Online Food Delivery Market Size Report
Learn about the traffic and strategy of the key food delivery platforms in Singapore (updated weekly):
Singapore Online Food Delivery Market Share (access report here) 
Password: ocm112021
---
If you enjoy the reports, and would like to do it on your own and search for F&B trends, competitors, featured below is a free use of the exact tool that we use to bring you all the reports. 
---
Generate your own F&B Report (Free)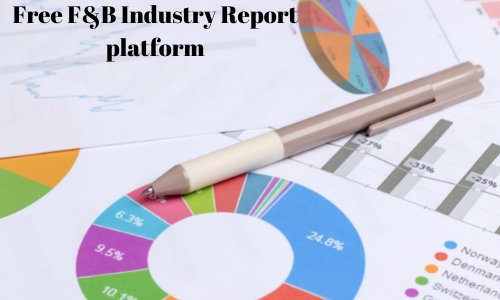 Free access to generate and download food and beverage data analytics on: 
F&B industry 
Competitors stats
Competitors advert (what they are buying and how much they are spending) 
Access this platform (Free) | this is the platform that we use to generate all the reports
---
Customer Discovery, Validation, Creation
With a better understanding of your food and beverage business environment, you need to take note of the 4 important things to do for any restaurant or F&B marketing: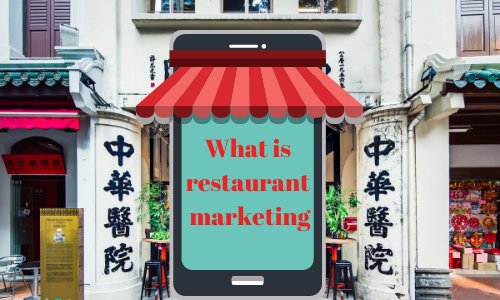 You first need to know, who are your customers. And this is something you (the owner) together with your team needs to first come out with. Use Jobs theory (JTBD) to discover your target market. Below are some articles/videos that we have done (some are done by tertiary students). 
How to determine restaurant target market?
What is Starbucks target market? 
Customer Journey Map: Restaurant example.
Once you know your target market, it is time to test the profitability of this market, e.g. how much are they willing to spend, what do they like to eat etc. 
Your hypothesis is served via a campaign (feel free to browse the 3 solutions below or drop us a message to have a chat on other campaigns that we have done). 
And for any campaign, content is key. Check out why we think F&B should engage in restaurant video marketing. 
If your campaign is successful, scale it up (or if it is a menu item, make a plan to bring it back), and if it is not successful, pivot away before incurring more losses. 
The above involves planning and a mindset that your plan will fail. If you execute all campaigns in the mindset to test it, and sometimes it works scale-up, sometimes it would not (pivot), you will tune your resources accordingly and we believe this will lead to a more sustainable marketing strategy. 
---

Food and beverage marketing ideas
Restaurant Marketing Solutions in Singapore are:
Product sponsorship for your offline or online marketing ideas (

Free products for your marketing

) 
Augmented reality for any of your unique restaurant promotion ideas (

Free use of software

) 
How to market a food product online (

free advice, we tried it so you do not have to!

)
Using chatbot for your digital marketing 
There are many restaurant marketing solutions, we picked these three because the solutions are free for F&B owners, they are easy to implement and it is sustainable.
In any F&B marketing campaign, you will need to look into:  

The prize (to attract your target audience) 
The Game Play (the idea, the mechanic) 
The Advertising (advertising on Facebook, Instagram, In the mall) 
Duration of the campaign 
And in the promotion and marketing examples below, you will not only be able to learn the various case studies (all are designed and implemented by OCM) but has the opportunities to utilise these 3 solutions for your own cafes or restaurants. 
---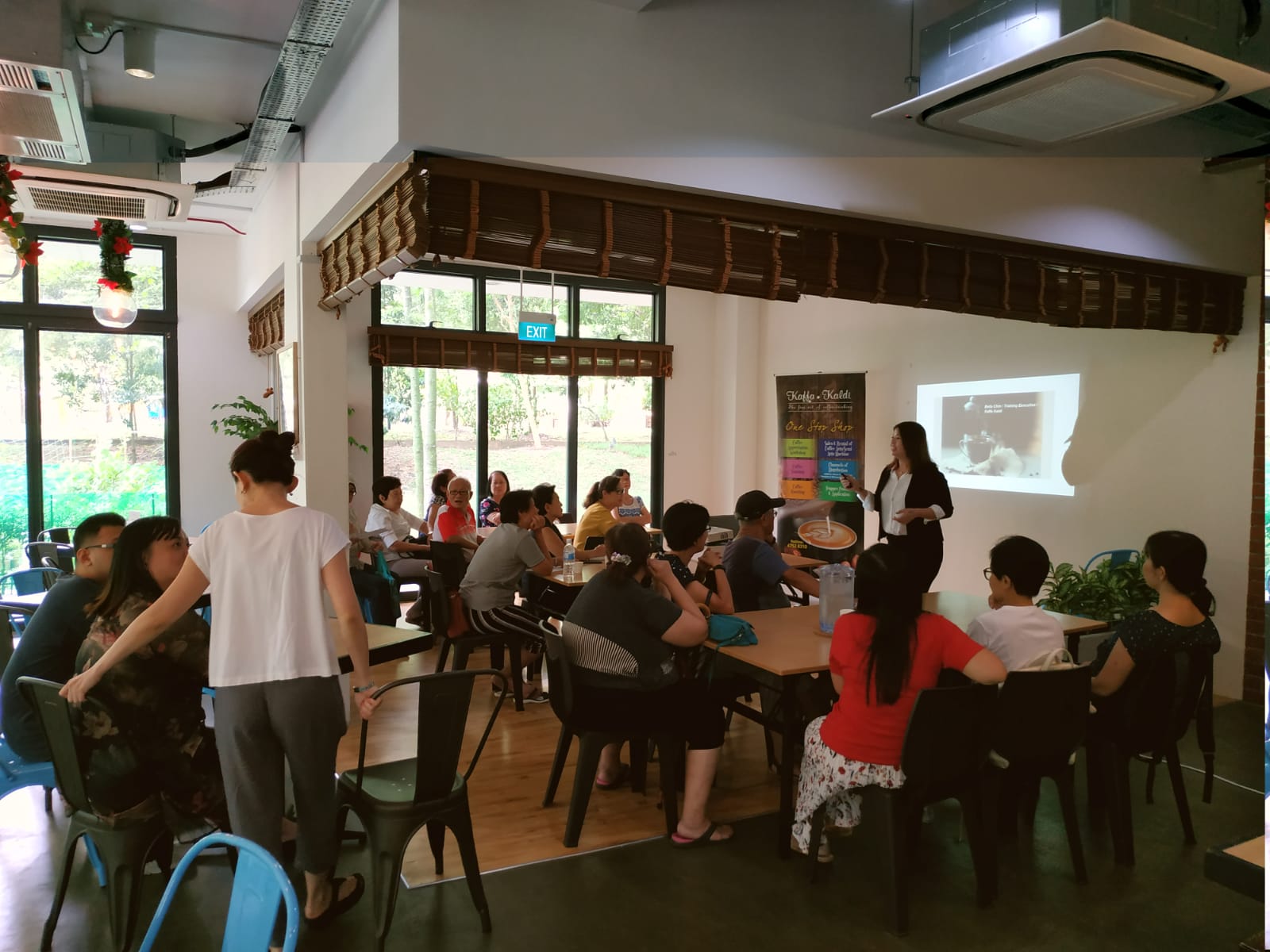 ---
Free Product Sponsorship
Free Solutions for your cafes, hotels' coffee shops or restaurants: Getting Free Product Sponsorship
No matter what unique restaurant promotion ideas you are running, to drive traffic to your F&B outlet, you will need a prize. And usually, it comes from the food and beverage outlet, in the form of food and beverage vouchers. This is a cost. 
So, if a company is willing to sponsor the prizes that you are giving out, not only are you able to cut down the cost of your campaign, you can have a longer campaign to reach more of your targeted consumers. 
For example, Gift Of Coffees ran for 18 months, driving traffic to the various outlets on a daily basis. 
Learn more about this F&B marketing in Singapore: 5 steps to get Free Product Sponsorship or drop us a message inside to enjoy a free cross channel collaboration opportunities. We will match at least 1 sponsor for you to start start your online or offline branding ideas. Or, simply drop us a message to get started. 
---
Using Augmented Reality for F&B (free use of software)
Free Solutions for your cafes, hotels' coffee shops or restaurants: Augmented Reality 
Simply because your F&B outlet is serving at a physical location, you will definitely use some these offline marketing ideas for the restaurant: 
Shopping Malls Partnership
Media Event
OOH placement at strategic locations 
While it is still effective in drawing in the traffic and hyping up the awareness, with so many malls launching different campaigns, it is getting more competitive. And that is the reason why we recommend that your F&B outlet to consider using Augmented Reality as part of your marketing mix. 
For example, this food court chain in the eastern part of Singapore launched and drive traffic to their food court without any incurring any cost. 
It used to be a high 4 figure to do any AR activity in Singapore. Now, simply by signing up for a augmented reality workshop in Temasek Polytechnic, you get to launch your augmented reality campaign free of charge.  Or, you can drop us a message below to check how to get started. 
---
Using Social Media to grow your F&B Business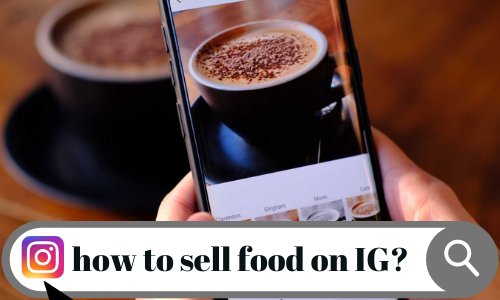 3. Free Solutions for your cafes, hotels' coffee shops or restaurants: How to market a food product online (free). 
You have read many articles and testimonials touting the effectiveness of using social media to market food and beverage. 
In the article, we will bring you through step by step on how by just using content, we grew an Instagram account (IG) from 0 to currently tracking more than 13 000 followers (in 6 months) and enjoying thousands of views and engagements. 
Read and watch how we do it in this article: How to market a food product online. 
---
Using Chatbot for F&B
Additional Case Study: Chatbot as a food and beverage marketing solution. 
Any cafes, restaurants or even coffee shops will have their own social media accounts. This is because F&B owners see digital marketing for restaurant as a priority. And we believe this is true, as most of us spend 8-10 hours with our mobile devices and social media accounts. 
But, when you executed digital marketing for your F&B outlet, you will need a sizeable community, that is looking for your products and services. 
The 3rd free solutions is  the use of OCM food and beverage chatbot platform.
Launched in 2017, OCM F&B Chatbot has a community of more than 12 000 food and beverage enthusiasts. And this community interacts with the bot on a daily basis looking for food and beverage deals. 
For example, the GOC campaign that has been running for more than 8 months that is used by brands such as SaladStop!, O'Coffee Club, M Social, M Studio and more is powered by this chatbot. 
The video below feature both AR and Chatbot used by Quorn in NTUC Supermarket. For more information about this marketing tactics for restaurants. 
You can learn more about this F&B chatbot through the SkillsFuture Class (currently SkillsFuture marketing chatbot classes at both ITE and Temasek Polytechnic are using OCM Chatbot).  

---
If you will like to know more about of the marketing solutions, drop us a message below. 
---
---
About US | OCM Profile
OCM (OnCoffeeMakers.com) was started in 2007 with the first webpage about coffee machines. And for a number of years, we focused on helping people find their desired coffee machine (we still are helping folks with that! So, if you are looking for coffee machines for office or restaurants - check out the link). 
In 2010, we started getting enquiries on restaurant marketing and we start to help food and beverage brands with their marketing. Below are campaigns and events that we have done over the years: 
OCM's campaigns: F&B Marketing Ideas by OCM 
OCM's Events: F&B Industry events by or with OCM
Check out this restaurant marketing guide to learn more about the many campaigns and companies we have worked with. 
Since then, we have also created many marketing workshops and classes for the F&B industry. Many of these modules are still running in tertiary institutions such as Temasek Polytechnic Skillsfuture Academy and also ITE College East COC classes, below are some snippets of our lectures and workshops: 
OCM's F&B workshops: Food and Beverage Marketing Lectures | Workshops - click to watch classes on customer journey map, JTBD and more. 
So, if you are looking for industry practitioners to help you scale your coffee or F&B businesses, do drop us a message or book an appointment. Do also check out our various social media platforms on regular F&B and coffee market updates: 
For regular coffee (F&B) related videos: OCM Youtube
For Daily Coffee Inspiration (fun coffee content): OCM IG
For insights into the coffee (F&B) industry: OCM LinkedIN 
PS: For the coffee lovers, we continue to share coffee articles (and videos) and have also started a free coffee class section (with free online coffee training supported by coffee partners).

---