Coffee Machines Australia produces -Boema



The coffee machines Australia produces are slightly different from Europe and it all started because Australians is not able to get their brewers from other places.
In 1956, two Italian immigrants living in Australia decided that getting an espresso or coffee machine made and delivered to them was totally unfeasible.
This led them to decide to start building their own brand of coffee and espresso machines in Australia. Thus, this was how Boema, a brand of coffee machines Australia produces, was founded.
They first developed a lever espresso machine, which was based on the lever espresso machines that they imported from Italy.
From there, Boema developed espresso and coffee machines that addressed the way Australians drank and enjoyed their coffee.
---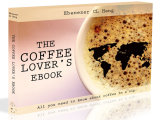 Love coffee? Here is some more "free stuff"! Learn more with this ebook (is free!)



---

Unlike Italian espresso, which is always served in small quantities, Australians prefer to drink larger quantities of cappuccinos in mugs.
Therefore, Boema built espresso machines that serve cappuccinos in mugs instead of small cups.
Over the years, as technology progressed and developed, so too, did Boema, for this coffee machine Australia folks put in considerable amount of time in researching and innovating it.
Boema invested a lot of time and resources developing machines that introduced innovations that gave Australians and the rest of the world the best coffee experience possible.
One such innovation can be seen in their 2007 Maestro machine, which introduced the milk texturing system. Basically, it transformed the way milk is frothed into a more user-friendly system, which eliminated the need for steam knobs and mechanical slides.
Boema Caffe Series
Apart from the Maestro, Boema is also known for their Boema Caffe Series, a line of high quality commercial or office coffee machines.
The Boema Caffe Series includes a 1 group volumetric machine, a 2 group semi-automatic machine, and a 2 group volumetric machine.
These
coffee machines Australia
manufactured are made in brushed stainless steel, not only do these espresso coffee machines look attractive and stylish, but they are also built to last, able to brew large quantities of espresso without showing any signs of slowing down.
The Boema Caffe Series features volumetric controls, which provides consistent flavor at only one press of a button. It also features pulse brew extraction, which helps enhance the flavor of your favorite gourmet coffee by getting maximum coffee extraction during each brewing cycle.
Furthermore, these machines allow four different doses: 1 short, 1 long, 2 short, and 2 long. They are also fitted with a flexible steam arm, which can easily access the milk jug for easy frothing, a pressure gauge for each group, which indicates if the machine is ready to brew, and an automatic water regulator.
Other features include a large cup warming tray, an automatic cut-out feature, which stops the machine from brewing if the water supply fails, and simple touch controls.
In other words, these coffee machines Australia make, are built with commercial-grade quality and are designed to be very user-friendly.
Therefore, if you're looking for a high quality espresso machine, you should definitely take a look at what Boema is offering.