3 reasons to buy a Mr Coffee Coffee Maker (FTTX 95)
Mr coffee coffee maker is a household name. Yes, Mr coffee is indeed a household name, for those that are not aware, it is this company that introduced the first automatic drip coffee maker.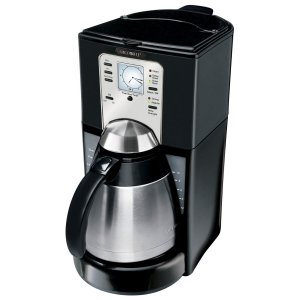 Having this "first" on their credentials, you cannot deny the heritage and brand strength of Mr coffee coffee maker, however, meeting most coffee lovers' expectations is what makes this FTTX 95 so popular.
To most people when buying a coffee maker, three of the things that they would look for are:
easy to use
availability
easy to clean.
---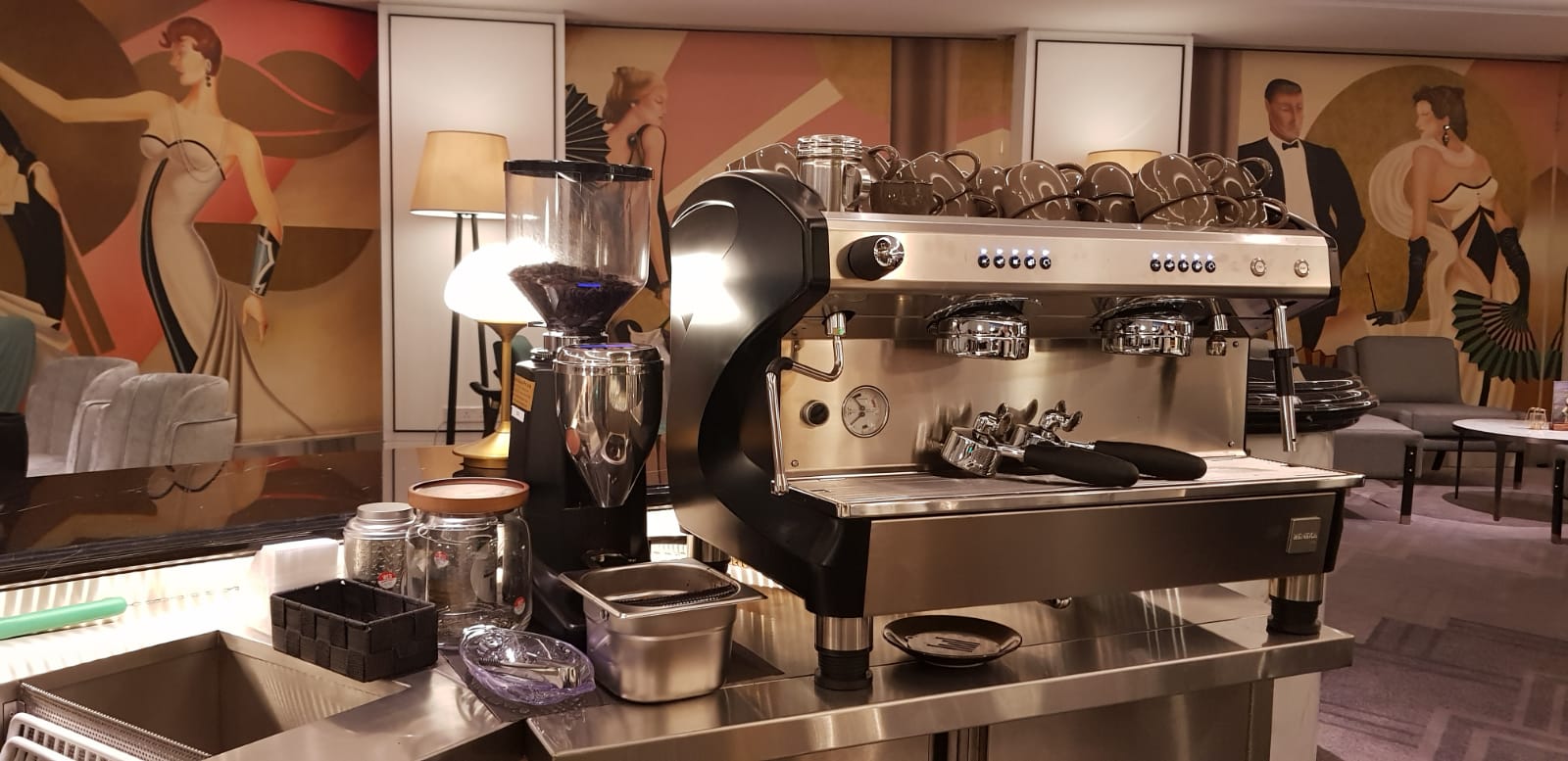 Not your typical Courts Coffee maker, but this brewer is pretty good. 
---
Cool and sleek is what this Mr coffee coffee maker has with its black brushed with a chrome accents. By being chrome, you would immediately know that the carafe is thermal, which is another feature that I would look for in any coffee maker, simply because we have had enough of burn coffee!

---
Enjoy: Free Coffee near you (Free Coffee in Cafe/F&B)

Enjoy: Free Office Coffee Machine (+ enjoy $1200 vouchers)
Find: Where to buy Coffee Beans in Singapore (or any where in the world)
---
---
Reason 1: Easy to Use
The FTTX 95 as with all programmable coffee maker, all one needs to do is to set it up and hours later, you would be "beep" when the coffee is ready.
It also comes with dual water windows, so that you would know how much water to add to get your perfect brew, nothing complicated in getting that perfect brew. Exceeding the "easy to use" criteria. 
---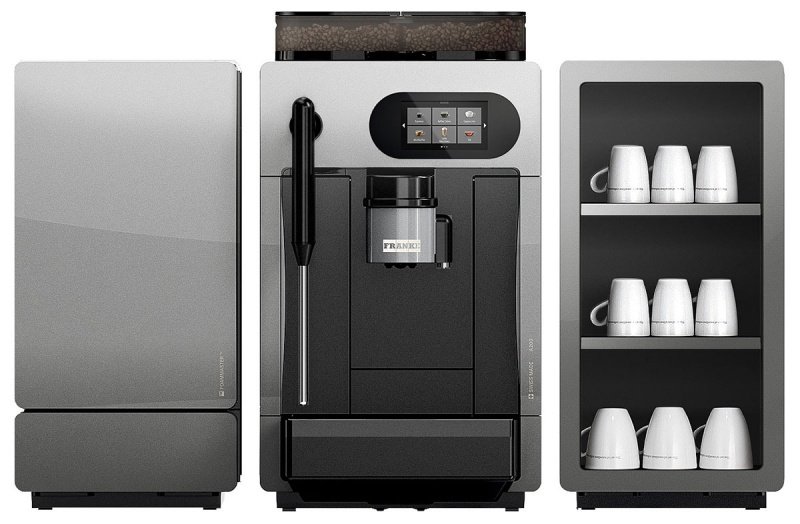 This might not be the single serve coffee machine you are looking for, but many says this is better than Nespresso Machine! 
---
If that is not enough, there are buttons for you to choose the strength of the brew, no longer do you need to gauge the amount of beans, the amount of water, all it takes now is a button push.
Reason 2: Availability 

Anyone that loves coffee, wants to have fresh coffee with the least amount of work. That is the reason why I think thermal carafe is so important.
Sure, the user guide says 6 hours, but give and take 2 hours and you still have fresh and hot coffee that you can enjoy 4 hours after you brew it. That should satisfy the "always available" right?
Reason 2: Easy to clean 

Similar to any appliances, cleaning is important. FTTX 95's special cleaning cycle allows you to clean it easily. Eliminating the worry that coffee maker is very troublesome to clean.
There you have it folks, more than 3 reasons why FTTX 95 is a great coffee maker to have for your coffee enjoyment.
**If you like to learn more about Mr coffee espresso maker, or any other coffee machine, drop us a note below.
---
---
Looking for ideas to market your F&B outlet? 
Read about OCM's restaurant marketing strategy examples
---
Here is how to get Free Coffee in Singapore
How to enjoy Free Coffee in Singapore: 
Click the Free Coffee vouchers here 
Simply open up the e-voucher in Messenger
Present the selected e-voucher at the outlet of your choice
Enjoy your free coffee!
---
---
About US | OCM Profile
OCM was started in 2007, focusing first on coffee machines, then marketing for F&B outlets, subsequently training and consultation.
OCM's Chatbot for the F&B industry is used in the Singapore Skillsfuture Classes in tertiary institutions such as Temasek Polytechnic Skillsfuture Academy and also ITE College East COC classes. 

OCM's Augmented Reality Apps - ePrism is also the only AR apps used in the SkillsFuture framework in both Temasek Polytechnic and ITE College East. Learn More about OCM
Contact us to enquire about free marketing platforms or check out our restaurant marketing guide to learn more about the many campaigns and companies we have worked with. 
---
Other articles related to Mr Coffee coffee maker
Mr Coffee water filter -how important it is
Mr coffee water filter is a part that nobody would pay attention to when it comes to choosing coffee makers. But, it is an important coffee maker parts in getting good coffee


Which Home Cafe coffee maker is Better?
If you are looking for home cafe coffee maker, do you know that two companies are offering this products? So, should you go for mr. coffee or black and decker Home Café


Mr Coffee 10 Cup Thermal FTTX85 Coffee Maker is Simply Too Good to Pass Up
The mr coffee 10 cup thermal coffee maker or FTTX85 is a good coffee brewer, but as with all things, there is one major drawback for this machine...


Mr Coffee 4 Cup DRX5 Coffee Maker Costs Under $20!
Mr coffee 4 cup coffee maker or DRX5 is a low cost coffee brewer. But, it is not a coffee machine that is basic, it comes with features and functions that one can see from more expensive models...


Mr Coffee 3 Quart Iced Tea Maker Can Be Used For Making Great Iced Coffee
Mr coffee 3 quart iced tea maker is a low cost way to enjoy coffee and tea, but why it is not a popular coffee brewers? There is a reason why people are not using it as a coffee maker...


Mr Coffee automatic drip coffee maker is good
CC120 is one of mr coffee automatic drip coffee maker that is able to serve up to 12 cups of coffee, and it is able to do that in a very short amount of time, a value which is important for any parties


Of all Mr Coffee Espresso Machines, which is the Most Affordable?
Among all of mr coffee espresso machines, the mr coffee ecm20 espresso maker is the lowest priced, and the quality it brew is not that bad, worth considering.


Manuals for Mr Coffee online says something about them
The manuals for mr coffee coffee maker that is readily available might influence your decision to purchase this decision, personally I think it is about the service quality of the company...


Mr Coffee Iced Tea Pitcher has nothing special
Mr coffee iced tea pitcher is so ordinary, but even this, Mr coffee has taken consumer pocket into consideration, and has something good for you...



Have A Great Story About Mr Coffee Coffee Maker?
Do you have a great story about Mr Coffee Coffee Maker? Share it!
What Other Visitors Have Said
Click below to see contributions from other visitors to this page...

---