Gourmet coffee makers are just machines! YOU are the key in getting that perfect espresso...
Gourmet coffee makers: is it a particular make or brand of coffee machines? Our thought is, the perceived (your own enjoyment) is more important than how the industry defines it . Similar to what was highlighted in best coffee makers, perception is what counts and taste varies from person to person. Enjoying the coffee is what counts. 

To us, a cold brew is the best coffee in the world -and toddy coffee maker would be our gourmet coffee maker. But, to you, it might be a saeco espresso machine that can give you the prefect cuppa with a button push.
It is actually similar to your shopping experience, you love gourmet coffee, but you would still buy Nescafe (perhaps with the lavazza coffee beans) during your supermarket visit or online shopping, isn't that so? 
---
Methodology - how we define gourmet coffee?  
If you scroll all the way to the end, we have compiled a list of machines and coffee makers that meets the industry definition of gourmet coffee.
And if you are interested in how we (OCM) "grade" a top rated coffee machine, you can head over to best coffee makers on our process. 
In this article, we delve into espresso, because that is how most people definition of gourmet coffee. 

But do not brush off the cold brew, the in build system, the under counter coffee maker, simply because they do not fit into any category. As shared in the opening paragraph - enjoying the coffee is more important. 

Trivia fun: Beethoven who was a coffee lover, was so particular about his coffee that he always counted 60 beans each cup when he prepared his brew

---
**If you are interested to know to brew better coffee, you can check out our: 
---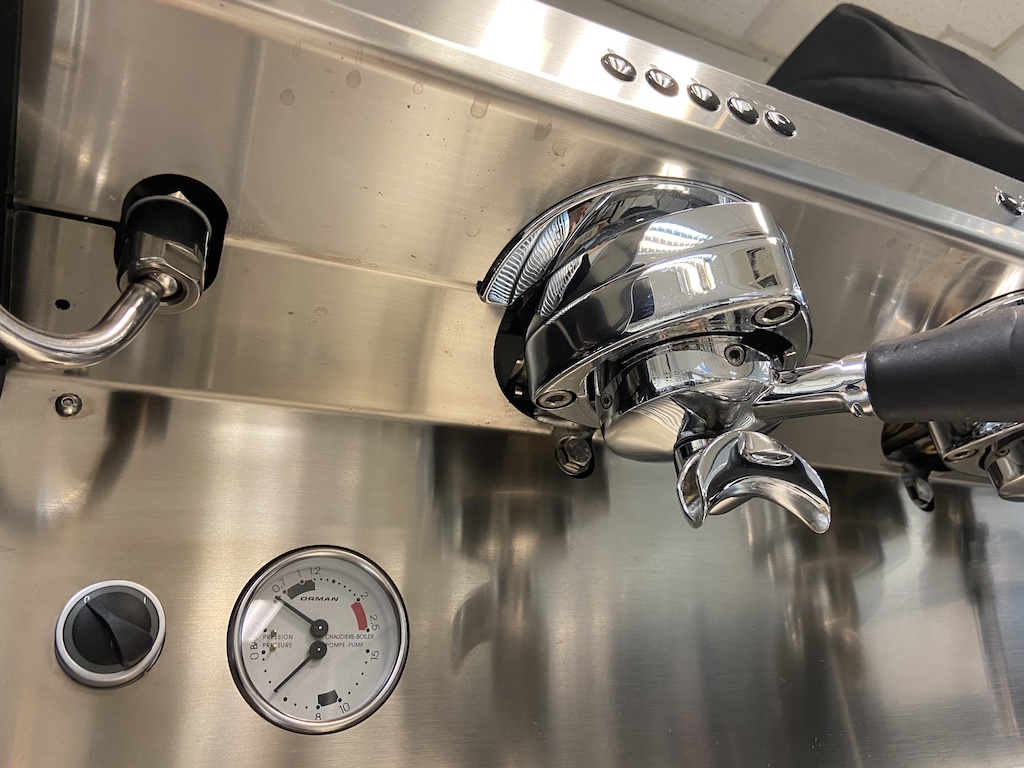 Sponsored: Looking for the Best espresso machine in Singapore, maybe this is the one...
---
OCM Recommends
Latest event/Webinar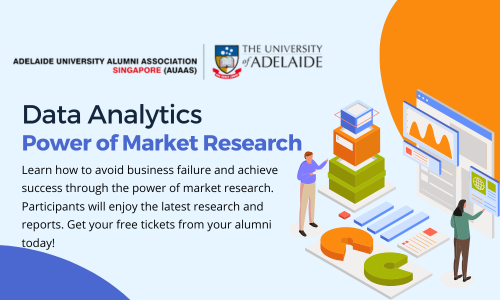 Learn more about the event on The Power of Market Research organised by Alumni of Adelaide University. 

**Gain insights into Singapore Industry with a free F&B industry report valued at $495. 
See you on 24 August 1630 hr. (Sign up below)
Free tickets code: adelaide0823
---
Starting a coffee shop?: Free Cafe Setup cost Calculator
---
---
---
An example of gourmet coffee makers -espresso machine. Don't you find this flow of brown liquid alluring?


---
Gourmet coffee = Espresso? 
If you asked us whether gourmet coffee makers = espresso machines, the industry standard answer is yes. But below you will find that it takes more than a good espresso machine to make a good gourmet coffee.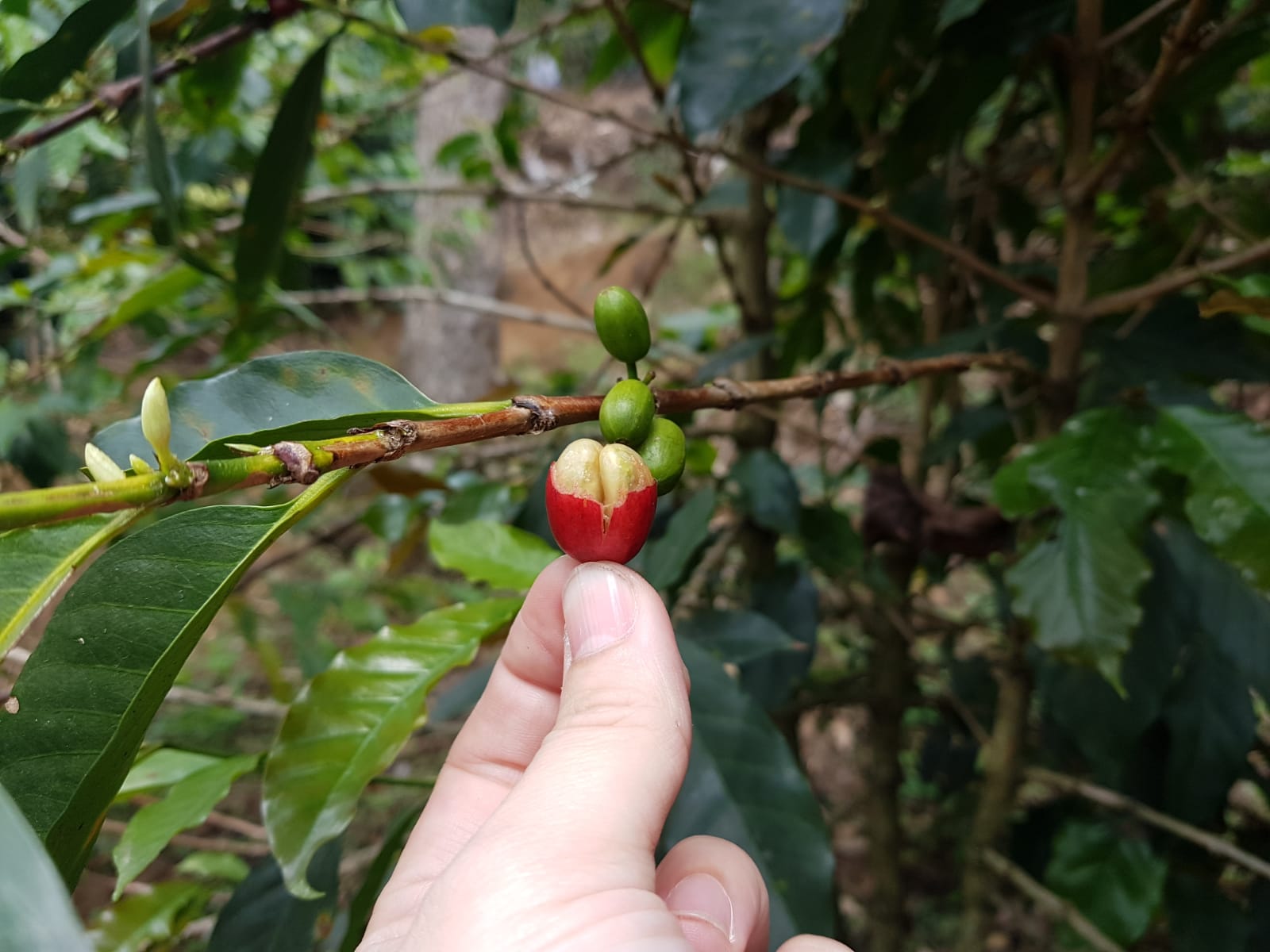 About Espresso | Espresso Machine
Espresso is an extreme coffee, a coffee cuisine that can be defined as a passionate way of drinking coffee. Although, it has more aroma, more body and more taste than normal coffee -it is so small.We call them Poco Ma Buono (small but good).
This extreme coffee has to come from an Espresso machine. It was invented by Luigi Bezzera, an Italian in 1903. He call the drink espresso, meaning "express", as the brewing speed is fast.
And currently, there are so many type of these gourmet coffee makers -The stove top espresso method, the high-tech espresso machine, the pump espresso, the piston machines and the steam powdered espresso machine.
---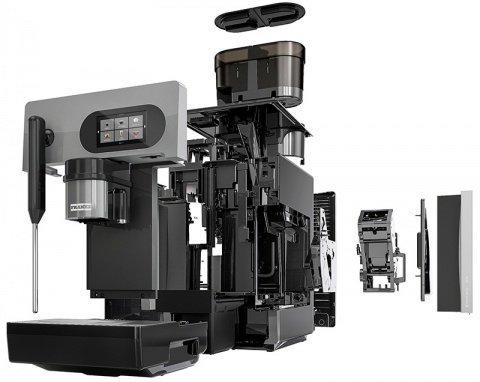 Sponsored: If you are looking for a good office coffee machine that produces great espresso, check this out! 
---
The list that we compile on gourmet coffee makers varies in usage and performance, so choose that machine** to match your needs and technical ability!
**If you are looking to start with a lower investment, there is Mr Coffee Maker, ECM250 -small but powerful!

---
4 Steps to a good gourmet coffee
Here is a 4 step process to get that gourmet coffee. When you buy the machine, there would probably be more information on how to get that perfect brew, but always remember the 4 M's to make that perfect espresso.
La Macchina (Ma-keen-na): The machine
You can buy any version, a cheap or expensive espresso machine.Just remember that the espresso machines must be able to heat the water to 90 degrees celius and to exert a pressure of 9 atmospheres.
La Micsala (Mis-shay-la): The Blend
The coffee beans that is chosen, roasted and blend should give a balance between bitterness and acidity. Producing a rich, full body, aromatic and possessing a thick caramel-like texture. Espresso are usually make from 100 percent arabica.
La machinatura (Ma-chee-na-too-ra): The Grinding
To get the freshest flavor from the beans, one should always grind them just before use. This is because grinding increases the coffee's surface area, thereby allowing oxygen and light to steal the bean's precious aromas, so the longer they are the grind, the less fresh they are...
La Mano (mah-no): The Hand
The hand or skill of the person making the espresso has to ensure that the previous 3 elements are followed to get the perfect espresso!SO, you see -you are one of the important factor in making that prefect espresso. As to, how you can become an expert, it has been said and isn't it the always -PRACTICE!
You can find more articles by clicking on some of the links and also at the end of this section. There would provide more insight on these gourmet coffee makers and move you to a decision on which is the best one for you. But before that, some special shout out. 

---
Special Shout out: The Cold Brew 
However, if you are someone that likes something alternative -then the next recommendation is for you! The Cold brew.

From my knowledge, there is the Toddy method and the Filtron Coffee system. Here, we would highlight the Toddy method, as it is by far a more popular method.


As to why, it is in the gourmet coffee makers list, other than it is a cool way to make coffee. Note this -it produces 67 percent less acid and 33 percent less caffeine than hot water methods.It taste great for iced coffee -just add ice to the cold brew and viola there is your iced coffee.
It is also very easy for take-out. When camping or outing, just add some hot water to your coffee concentrate and you can enjoyed a great coffee!
---
Special Shout out: Miele
To us, to be branded as one of the gourmet coffee makers, it has to offer more than taste, it has to provide an overall experience. And Miele delivers just that. Since 1999, when it introduces its CVA 615 it has awe coffee drinkers world wide.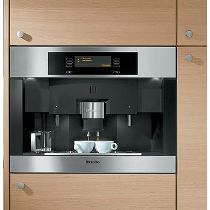 CVA 615, is the world first build in coffee system, blending into your kitchen, living room and if you so want to -your bed room design. Despite being part of your furnishing, it uses whole beans and is still able to deliver that powerfully delectable espresso! From its inception, miele coffee maker 's reviews has been raving...
Below are more information we compile on coffee machines and brewers. Drop us a message if you want to rent or look for free on loan options.

---
---
About US | OCM Profile
OCM (OnCoffeeMakers.com) was started in 2007 with the first webpage about coffee machines. And for a number of years, we focused on helping people find their desired coffee machine (we still are helping folks with that! So, if you are looking for coffee machines for office or restaurants - check out the link). 
In 2010, we started getting enquiries on restaurant marketing and we start to help food and beverage brands with their marketing. Below are campaigns and events that we have done over the years: 
OCM's campaigns: F&B Marketing Ideas by OCM 
OCM's Events: F&B Industry events by or with OCM
Check out this restaurant marketing guide to learn more about the many campaigns and companies we have worked with. 
Since then, we have also created many marketing workshops and classes for the F&B industry. Many of these modules are still running in tertiary institutions such as Temasek Polytechnic Skillsfuture Academy and also ITE College East COC classes, below are some snippets of our lectures and workshops: 
OCM's F&B workshops: Food and Beverage Marketing Lectures | Workshops - click to watch classes on customer journey map, JTBD and more. 
So, if you are looking for industry practitioners to help you scale your coffee or F&B businesses, do drop us a message or book an appointment. Do also check out our various social media platforms on regular F&B and coffee market updates: 
For regular coffee (F&B) related videos: OCM Youtube
For Daily Coffee Inspiration (fun coffee content): OCM IG
For insights into the coffee (F&B) industry: OCM LinkedIN 
PS: For the coffee lovers, we continue to share coffee articles (and videos) and have also started a free coffee class section (with free online coffee training supported by coffee partners).

---
---
Our choice of gourmet coffee makers
Can Keurig B60 Special Edition Be Considered A Gourmet Coffee Maker?
Keurig b60 special edition, brews fresh coffee with a touch of a button. You can choose from brands such as Gloria Jeans, Timothys and many others, so are they gourmet brewer?


Lever espresso machine specialist in Singapore
It is heartening to know that there is a lever espresso machine specialist in Singapore offering la pavoni lever espresso machine. These brewers does quality espresso and looks beautiful.


Why cold brew coffee is getting popular
Cold brew coffee ability to be stored in fridge for later consumption and its healthier offering of low acid coffee are two elements that are driving the demand for it.


French drip coffee as café au lait
Many people would confuse french drip coffee with french press coffee, they are two different types of coffee and uses different preparation method.


K cups from keurig coffee is the new generation of gourmet coffee makers
Gourmet coffee is no longer limited to the coffee house, you can make one at home with the k cups! Introducing the new generation gourmet coffee makers...


Gourmet coffee beans is just a marketing gimmick
I think gourmet coffee beans are more marketing than anything, but that is fine. You do support one football club instead of two or three right?


Gourmet coffee meant different thing to different people
After reading this, you might have a different concept about gourmet coffee, it might at least be different from mine...


Don't buy keurig coffee systems if you like gourmet coffee makers
The main draw about keurig coffee systems is the reason why you should not buy it! Read on to find out why...


Would gourmet flavored coffee in can taste good?
The gourmet flavored coffee in can is going to be the next big thing in the coffee world, question is, does it taste good?


Listing of coffee maker brands from A-K
Listing of coffee maker brands in alphabetical order to assist you in finding that gourmet coffee machine


Are coffee pods better than k-cups or T-disc?
Coffee pods are the latest technology to deliver gourmet coffee, questions is which one is better?


Coffee pod can be "made" at home with 'Brew-Yet
We know coffee pod does good coffee, but can we "do" any type of coffee we want?


Keurig coffee gives very little of these!
Keurig coffee is one of those gourmet coffee machines, but what does it have very little of?


Keurig coffee machines "secret" you might want to know
We know keurig coffee machines are the latest answer to gourmet coffee, so would you be interested to know a secret or two about them?


Is braun coffee any different from other coffee makers?
While all coffee makers are unique, braun coffee maker is one that is especially close to my heart, read on to find out why...


Gourmet coffee maker, what is that?
Have you ever wondered what the term gourmet coffee maker meant? What are the machines it is referring to?


What is a Keurig Coffee Pot?
Surprised about an article on keurig coffee pot? Well, don't be, because there is no such thing as a keurig pot, then again, people might be referring to the powerful k-cup?


Jura super automatic espresso machine is good?
Sure, super automatic espresso machine has the most functions among all espresso coffee makers, but which one should you choose?


Space saver coffee maker is for you if...
Space saver coffee maker are for those that loves self brewed coffee but are "hard up" to even have the space for a tiny coffee maker...


Finally,a built in coffee maker that is affordable and looks good with any interior design theme...
Built in coffee maker main selling point is improving the "look and feel" of your kitchen decor, here, we show you a model that is also affordable...


Kitchen aid coffee maker is so durable that they allows you to change anytime!
Kitchen aid coffee maker has a warranty that allows you to change the whole coffee machine if it breaks down -why are they so confident?


Jura coffee machine gives you cappuccino with a single touch!
Jura coffee machine is not a single serve coffee maker, but is can froth your cappuccino with a button push!


Learn espresso with rancilio coffee machine
While rancilio coffee machine is not the most comprehensive espresso brewer, it gives user an opportunity to learn espresso brewing...


3 automatic espresso machines you can choose from
Choosing automatic espresso machines is again tough with so many varieties around. Here, we segment into just 3 types for easy referencing.


2 cappuccino makers below $100
Cappuccino makers that comes below $100, usually does not have good espresso extraction, here we present 2 that can overcome this drawback.


Choose home espresso machines in just 3 steps (note that I did not use the word -simple!)
Getting a home espresso machines is difficult given the variety offered. Here, we show you how to choose one in 3 steps...


2 espresso machine reviews to aid in your purchase decision
Espresso machine reviews sometimes provide so much information that it confuses rather than aid you in finding that gourmet coffee makers. Not this one, we show you only 2 elements to help you make decision...


"Sexy" cappuccino machines are how you described these coffee makers...
Cappuccino machines other than brewing great cappuccino, what other quality should one take note of? How about looking "sexy"?


Best coffee espresso maker is one that full of pressure!
Best coffee espresso maker basic criteria has to be one that are able to deliver the right pressure then secondly it must fit into your lifestyle.


Choosing espresso coffee machines in 3 ways
Espresso coffee machines have captivated coffee lovers for a few decades, and choosing a suitable one is never easy, here, we offer some of our choices...


La Pavoni espresso machine makes you espresso in style and easily too...
La Pavoni espresso machine is what you would imagine an espresso machine to be, sure the lever traditional type makes espresso in style, but do you know you can do it simply too?


The elegant Farberware Coffee urn that is great for party.
Farberware coffee urn might look like a rare piece of antique that can enhance your refreshment area, but it can also awe the crowd with the speed and the quality of its coffee...



This article might or might not be sufficient for your gourmet coffee makers search -tell us more, we hope to be able to collate and get together a report or sort to better the coffee drinking experience...
Have A Great Story About Gourmet Coffee Makers?
Do you have a great story about Gourmet coffee makers? Share it!
What Other Visitors Have Said
Click below to see contributions from other visitors to this page...

---
Featured coffee brewing method: How to prepare V60 Coffee? 
Previously: Making Coffee with a Coffee Sock. 
Nov 16, 23 09:00 AM

Do you know that Tim Hortons Singapore is a Canadian Coffee Chain? Apparently only 46% knows that in our IG poll!

Oct 11, 23 03:45 AM

Coffee report on WMF Coffee Machine Brand in Singapore

Oct 08, 23 11:04 PM

What is the target market for Starbucks - research by tertiary students in Singapore
Featured: Office Coffee Machines
Follow Oncoffeemakers.com's board Office Coffee Machines | Singapore on Pinterest.
Do check out other cool boards such as the one all on how to make coffee and drip coffee.
---
Food and Beverage (F&B) Articles 
Sustainability Practices in Food Service 

3 Free Restaurant Marketing Ideas 
Singapore Cafes Reviews -Can they be Trusted? 
Location, location, location might be a myth! 
Walmart and Walter -The Power of Social Media! 
Importance of value pricing for Cafes In Singapore
Why Nescafe is still the Largest Roaster in the World?
Everyone likes Starbucks -here's why
Is your Cafe location an asset or a liability? 
Location myopia: why good anchor tenant might not be good? 
Measuring the Location attractiveness index. 
Social Media Crisis Management for Cafes in Singapore
Why I stopped Selling Social Media?