Is Breville Espresso Better Than A DeLonghi?



The Breville espresso maker can work very well for most household coffee and espresso making needs.
The Breville machine is durable and very easy to maintain, an example would be the Breville 800SXL.
Another espresso machine that works well in creating espresso would be DeLonghi ESAM6600 Prima Donna. Since we mentioned that both are good at dispensing espresso, which one should you choose?
Prior to deciding which is better, you need to know the features and functionality of these two different models of espresso machines.
---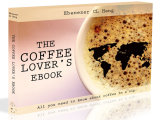 Love coffee? Here is some more "free stuff"! Learn more with this ebook (is free!)



---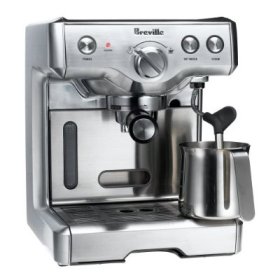 Breville 800SXL is a high-capacity espresso maker that can include a touch of class to any coffee counter.
With features that includes a 15-bar pump and a delayed extraction, this espresso maker is well equipped to make an impact even to the most savoir-faire espresso aficionado.
This Breville coffee maker also maintains the espresso at its best possible temperature by using a purge system to take away steam.
But the best asset of this Breville espresso maker 800SXL is its thermoblock heating system. The thermoblock heating system prevents huge variations in water temperature as you pull your shot.
This breville unit maintains your water temperature comparatively stable through the whole pull, somewhere between 190-205 degrees.
On the other hand, DeLonghi ESAM6600 Prima Donna is also a good espresso machine. It is a fully automatic caffelatte, latte macchiato and cappuccino espresso machine sheathed in a metal body.
The eye-catching stainless steel body delivers flawlessness in appearance, matching its precision in performance.
You can programs in your much loved latte macchiato, caffe latte or cappuccino.
So, whether you love more coffee or lots of milk, or lots of froth this espresso maker can gratify for your every whim.
In the end, both of these espresso makers are good in terms of espresso making, but when it comes to maintaining a good temperature, the Breville 800 SXL espresso maker is better due to its thermobalock heating system.