Is the Spidem a single serve coffee maker



This Spidem espresso machine, Trevi Chiara is designed to fit into any kitchen and provide years of reliable service. It is reinforced by the nine year guarantee on this brewing group system. That is what I call confidence in one's product!
It is not a single serve coffee maker in the strictest sense of the term as one is able to prepare two cups of espresso and cappuccino at one time.
Of course if you combine these two portions into one monster size portion you most probably have access to the largest single serve coffee maker ever dreamed of.
The Spidem coffee maker will not necessarily offer you the Digital Rapid Steam interface. But, the Trevi Chiara has a simple push button interface which allows the coffee lover to adjust the size of the portion manually.
---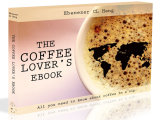 Love coffee? Here is some more "free stuff"! Learn more with this ebook (is free!)



---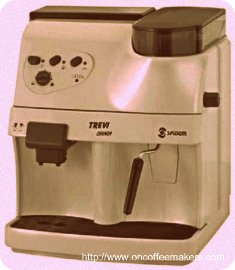 The Trevi Chiara is more compact than the Saeco Spidem Villa Espresso machine range.
It is perfect for the more compact kitchen spaces and the light grey finish will complement almost all kitchen décor concepts.
With its design roots firmly embedded in the Saeco tradition, this espresso machine offers many more features. The dispensing nozzle can be adjusted to accommodate different sizes of coffee and espresso cups. The whole brewing group mechanism can be removed which means that proper cleaning and hygiene are not an issue. The conical burr grinders can be adjusted to give different degrees of grind.
A feature that I have not come across before are the LED lights which will indicate low levels of coffee beans, water or even indicate that the grounds container needs to be emptied.
This means that the chance of being caught out with no beans in the hopper and or no water in the water reservoir is virtually zero.
This Saeco inspired Spidem coffee machine is an answer to the needs of those coffee lovers who desire an espresso machine but are not necessarily ready for one of the flagship models from Saeco.
It represents value of money which in times such as these is an important issue. Obviously the Trevi espresso machine allows one to draw hot water from the Pannarello attachment for tea and the like.
This allows you to cater for the one guest who does not like espresso with out having to send you into a panic. The Trevi Chiara is the answer to your espresso needs.