Faema espresso machine is good but it is so big -are you sure?
If faema espresso machine is not familiar to you, it is alright, as this is not something that is heavily promoted over the internet or even actively sold in retail outlets. Faema is more of a commercial coffee machine, something that coffee shops and cafes would be using.
But, faema is not like say toddy or tassimo, the "new kids on the block" of coffee makers, faema has been around for more than 60 years and you can easily find them in a good coffee shops that sells great espresso!
Oh, for the article, I would like to debunk the myth that commercial coffee machine, i.e. faema espresso machine is big and bulky. You can still get good quality espresso from commercial espresso machine even if space is a premium to you.
In the faeme range of espresso machine, they have the Faema E98 compact. OTher than the manual version (1 group), they come with the cappuccinomagic and this is something that allows anyone to make cappuccino easily.
Many faema espresso machine is equipped with the cappuccinomatic. This is a function that allows one to prepare cappuccino automatically. You do this by pouring the frothed milk and the espresso directly into the same cup by following the programmed doses.
---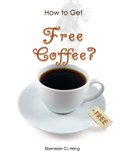 If you are here, you love to drink coffee. So, what would you say if you can get free coffee in the place where you spend most of the time? Or, would you be interested in getting free coffee and save enough to send you for a short holiday?

Tell me more about this free coffee...





---
Other than this cappuccinomatic, this faema E98 comes with the usual commercial espresso machine strappings, they also have a multidirectional stainless steel arm and stainless steel hot water tap.
Then, there are also the LED signaling to highlight when boiler and temperature level. And similar to many commercial espresso machine, this faema espresso machine also has an automatic valve which prevents the liquid to be heated from being sucked back into the boiler and hot water economizer.
The other thing which I think is very commercial driven is the functional surface that comes with this Faema E98. This functional surface is where the coffee machine and the grinder is fitted, it features a removable coffee grounds drawer with filter bumper.
There you have it, a compact commercial espresso machine that do require much space but yet comes with all the features of a commercial espresso machine -Faema 98.


Looking for any other coffee makers?