Never buy used espresso machines if you are a newbie!



I am reserved when it comes to used espresso machines.Purchasing products that have been belonged to other people once before is a double edged sword.
For every person on the street you will find a different opinion on the merits of purchasing the used product.
This is especially true if the used product happens to be a kitchen appliance. Some kitchen appliances can change ownership many times and their basic or elementary function remains unchanged.
An electric kettle would be a good example. This appliance is so simple that hardly anything can go wrong with its mechanism. Whether or not the same can be said for used espresso maker is debatable.
---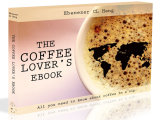 Love coffee? Here is some more "free stuff"! Learn more with this ebook (is free!)



---

Coffee lovers all over the world are serious people. They take making coffee very seriously. Whether they use an espresso maker from a well known manufacturer or whether they use a discount espresso machine, making espresso coffee is serious business.
As time goes by each coffee lover gets to know the intricacies and peculiarities of their own espresso coffee maker. There are some brands of espresso coffee maker that do well in the market as used espresso machines.
The Delonghi espresso or Saeco espresso comes to mind. These types of machines could well have more than one owner and continue to work perfectly for years to come. The same might even be said for the coffee Lavazza machine.
These machines could all do very well in the used espresso brewers market. However, as a first time espresso machine buyer one has to be very careful. When purchasing a used espresso machine can one, as a novice, be assured of the fact that the machine is complete?
Does one have the trained eye that can tell you whether or not the used espresso machines have been well looked after? Is there not the danger that here on could be "penny wise and pound foolish?" Perhaps for the novice it might be a good idea to purchase a cheaper new espresso maker.
Once one is familiar with the intricacies of making a good expresso and one has used ones discount espresso making machine for some time then the consideration of purchasing either a new or used top of the market machine might be sensible.
One can then either consider a used model of the types mentioned above or perhaps one might want to go the whole hog and buy a new machine for oneself. That, of course, is the fulfillment of every coffee lovers dream.