Stove top espresso makers are actually very easy to use



Is okay not to know what stove top espresso makers are. I was just as "uneducated" in the coffee maker world when I first started out.
The first time I saw a Bialetti Moka pot, I had no idea what it was. Somebody then took pity on me and my ignorance and explained to me what stove top espresso makers was.
Up to then I had always thought that espresso machines were appliances that one plugged into a socket. At best you popped in a pod, placed your cup on the tray and pushed a button.
In less than a minute you have your espresso cup filled to the brim with espresso coffee. The idea that you could make a cup of espresso coffee by placing an espresso maker on top of your stove was an entirely new idea to me.
---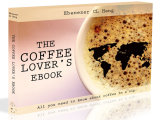 Love coffee? Here is some more "free stuff"! Learn more with this ebook (is free!)



---

Why would one want to choose a stove top espresso maker if one had access to an electrical appliance in the kitchen?
To be honest, the idea of a stovetop espresso maker appears rather rudimentary to me to be at first. On reflection I began to see some of the advantages.
First and foremost you can take your stove top espresso maker with you everywhere. It is especially handy if you are camping in an area with no electricity.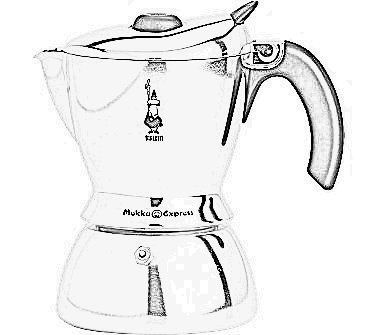 A good cup of espresso coffee is never far away. Another aspect that interests me is the ease of operation. Having placed the water and the grounds into the Bialetti Moka pot, your chosen the heat source will do the rest.
This mechanism is as efficient as any Delonghi espresso maker or Saeco coffee maker. The only difference being you do not require an electrical wall socket. These stovetop espresso makers are available with a whole different range of boiler capacities.
You can brew anything from one to a dozen cups of espresso coffee depending on the size of boiler you have chosen. The beauty of this system is it is relatively cheap and easy to use and the espresso made by the stovetop espresso makers is as good as any other you can get. There is no need to sacrifice either taste or quality when you go with a stove top espresso maker.
The range and variety of espresso machines on the market is mind boggling. You can get an espresso machine virtually in any shape or color you require.
If I would to recommend, it would be the Bialetti Moka pot. It is distinctive in shape and color. They are all made of aluminum and have the classic hexagonal bottom design makes them very attractive to have at home...