A Fully Automatic La San Marco Espresso Machine



Since 1920, La San Marco has been developing espresso machines that have successfully exported espresso the great espresso tradition from Italy to the rest of the world.
Today, they are still thriving amidst the fierce competition among the various Italian espresso machine manufacturers because it aims to be renowned for the performance of its products.
La San Marco has designed and developed a wide range of traditional and fully automatic professional espresso machines aimed for commercial use.
As such, its international clientele is represented by various espresso bars and coffee shops all over the world.
---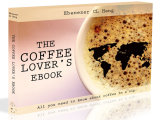 Love coffee? Here is some more "free stuff"! Learn more with this ebook (is free!)



---

One of the fully automatic espresso machines from them is the La San Marco Plus 10. This espresso maker allows you to prepare lattes, cappuccinos, and espresso at the press of a button.
First of all, this is a very attractive machine. It comes in red and brushed stainless steel and measures 446 by 572 by 850 mm.
Moreover it weighs at a whopping 41 kg (stability is important for commercial machines). The La San Marco Plus 10 is a heavy-duty automatic espresso machine that is built to last.
Furthermore, it has two bean hoppers with a capacity of 1,3 kg each. You can make single and double shots from 8 main selection buttons.
These 8 main selection buttons are programmable for any coffee and milk-based drink, such as coffee, espresso, espresso macchiato, cappuccino, latte, caffelatte, and latte macchiato.
As a result, you can keep on making shots and double shots of espresso and other drinks such as cappuccino, latte, and coffee continuously, without having to refill each bean hopper regularly.
Steaming and frothing milk is also done automatically for drinks such as cappuccino. Milk is drawn up from the milk carafe, and then heated and frothed automatically. Frothed milk is then dispensed into your drink.
Cleaning and maintenance of the Plus 10 is also made easy. It has a bin for spent and used coffee grounds that has a capacity of over 100 coffee grounds.
Therefore, there is no need to clean out the machine after every brew. Furthermore, it has automatic self-cleaning functions for both the machine and the milk frother.
The Plus 10 is ideal to use in espresso bars and coffee shops. If you're planning to open one yourself, this machine is well-equipped to handle the stress and heavy traffic, while making preparation very easy for the operator or barista.
Or, if you want to treat yourself to an attractive and durable professional espresso machine, which is very easy to use, the La San Marco Plus 10 might be the machine that would make a very nice addition to your kitchen at home.