Drip coffee maker is popular because of baseball?






Sure, drip coffee maker is not the flavor of the month currently if you are talking about coffee brewing. This title belongs to single serve coffee brewer, not too long ago, it was automatic espresso maker.
But,
drip coffee maker
has its glorious moments, and it was a lengthly moment that bought much wealth to companies such as bunn, mr coffee, braun and many others. **click on the link to learn more about other coffee machines
If we would to trace back the history of how all this got started, many folks would say that bunn is the one that started drip coffee machines, while some would swear that it is mr coffee that bring forth the first drip filter.That link brings to more coffee makers...what else...
---

Seriously, I do not really care if you get some beans coffee or instant coffee, we simply give you the money to get your free coffee.


If you are still clueless, you would need to click on the link to learn more about it.

---
Just to satisfy those history geek, the very first real coffee maker in the form of a percolator was invented in Paris by a guy Laurens, in the year 1818.


From there, it was used in homes and restaurants, even now if you go to some rural part of the country, you should still be able to find percolator based system.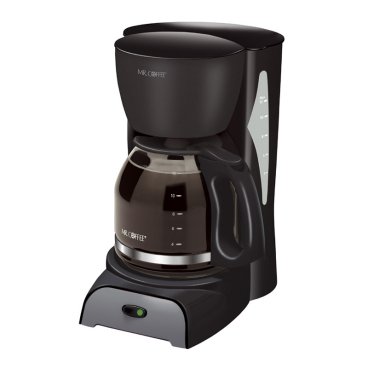 Just to satisfy those history geek, the very first real coffee maker in the form of a percolator was invented in Paris by a guy Laurens, in the year 1818.
From there, it was used in homes and restaurants, even now if you go to some rural part of the country, you should still be able to find percolator based system.
It was used, but I would not used the term popular. Then, while there is not much records on who is the first to came out with drip filter coffee maker, melitta on their website highlight that they are the ones that came out with the filter paper, while bunn stress that they are the one that started the drip filter system.
Personally, it does not matter. I think it is more important to know the company that make it popular, the company that market it successfully. And that would be mr coffee, and its use of the correct spokesperson -Joe DiMaggio.
In 1974, once Joe, one of the greatest baseball player around endorse the product, drip coffee maker was the default machine for coffee brewing. It sored to dizzy heights in terms of sales and market growth.
For close to twenty years, nothing come close to the sales or market share that drip filter system has.
Sure, espresso machines has their moment, but they were either too complicated or too expensive. In fact, it was only with the arrival of single serve coffee maker that drip filter machine market share started to erode.
What has this got to do with me who is buying a coffee maker? Well,at least you would not have the idea that drip coffee machine is just some cheap brewing device, it was once the default brewing machine.
And if you are looking for old school and not too complicated way of brewing coffee, drip filter still delivers great cuppa!






Other articles related to drip coffee
Black and decker tcm830 review
Black and decker tcm830 is low in cost, sleek in look and pretty easy to use. This is probably the reason why black and decker has remained one of the favorite brands among consumers -comprehensive.


The Filter Coffee Makers Uses Affect the Brew
The different filter coffee makers uses can affect the quality of the brew and of course it also affect the cost and also the way you use you coffee maker.


This Travel Mug Coffee Maker Is For Rush Hour Brief Respite...
If you are looking for a travel mug coffee maker that is low in cost, yet have a good reputation, then you can consider the Black & decker DCM18S Brew N' Go


Michael Graves Design Coffee Maker that Works
Michael graves design coffee makers that look very good, but can it brew good coffee as well? Learn more about this hot selling coffee maker in places like amazon.


What coffee filter machines should I buy?
So, you want to buy a coffee filter machine, but which models and brands should you look for? Here we recommend three of the more popular brands


This brewmatic coffee machine is anything but low profile!
Nobody understand why brewmatic coffee machine is known as a low profile brewing system, perhaps it is because it can be installed under the cabinet, but it is pretty high profile!


This is it – if discount coffee makers are what you are looking for
The idea that cheaper coffee brewers are known as discount coffee makers would project the image that these coffee machines are of inferior quality, this is further from the truth...


Gravity coffee makers review
You might be thinking what this gravity coffee makers review is all about, actually it is nothing more than a drip coffee maker. So, why it is still popular, amongst so many new coffee brewing device?


Sensio is not well known, but does great coffee
Sensio coffee maker might be one of the less known coffee maker. But this does not deter the fact that it is a good brewer that does great coffee.


Looking for a Beautiful Coffee Filter Machine?
Espressione digital is one of the few coffee filter machine that be termed beautiful, and of course this coffee maker is not all looks and no substance, it brews great coffee too!


Filter coffee machine small enough for your work desk?
Most people would not think about having a filter coffee machine on your office desk, thinking that it is too big and chunky. That means you have not seen Russell hobbs 10973 filter coffee maker


3 drip coffee brewer reviews for you to find the perfect machine
Three concise yet informative reviews for easy comparison, drip coffee maker reviews might be aplenty, but every one would add information to make that better decision...


Mr Coffee automatic drip coffee machine is good
CC120 is one of mr coffee automatic drip coffee maker that is able to serve up to 12 cups of coffee, and it is able to do that in a very short amount of time, a value which is important for any parties


Drip coffee machines you probably never heard of before
Drip coffee machine such as Sanyo SAC MST6 is one you might not be familiar with, but it is still a good machine if you are looking for a low cost model



Have A Great Story About Drip Coffee Maker?
Do you have a great story about drip coffee maker? Share it!
What Other Visitors Have Said
Click below to see contributions from other visitors to this page...