La Pavoni Cellini Looks so Space-Age…



No worries, La Pavoni cellini is very easy to use. These days, Coffee makers and espresso coffee makers are getting more and more convenient and easier to use as the years go by.
Nowadays, anyone can make a great cup of espresso without the skills that an experienced barista uses to make a great cup.
With the advent of single serve espresso machines that use coffee pods, tasks such as grinding, tamping, and dosing are no longer mandatory to make a great cup of espresso.
La Pavoni is well known for designing high quality espresso and cappuccino machines like the La Pavoni Europiccola, the Romantica, and the Cellini.
---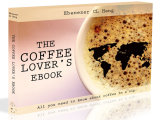 Love coffee? Here is some more "free stuff"! Learn more with this ebook (is free!)



---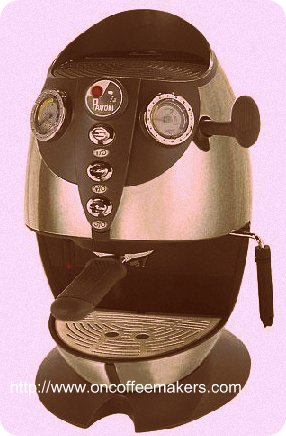 What sets the Cellini from the other mentioned machines, though, is that it is one of those easy to use single serve espresso machines.
First of all, the Cellini is the most unique-looking espresso machines. In fact, the Cellini gets praise for its innovative look and feel.
It's built in a very unique shape, and looks very elegant, distinguished, and well-designed. It either comes in chrome and black or orange and black.
Whichever one you may choose, the La Pavoni Cellini will be the center of attention as it sits on your countertop.
The Cellini is packed with features as well that matches its space-age look. For one, it has two gauges that indicate pump pressure and boiler temperature.
This is a nice feature to have, indeed, since to make the best tasting espresso, water should be at the optimal brewing temperature.
Moreover, it has one cylindrical heating element. When the unit is turned on, it pre-warms the machine making sure that the first cup is hot and maintains that temperature for the succeeding cups. It also has an active cup warmer plate that keeps your cups warm.
Then, Cellini is very convenient to use. The water tank is removable, both for cleaning and refilling. You don't need to grind, tamp, and dose coffee to get excellent espresso, since this machine is able to take on E.S.E. pods. Therefore, just insert one pod, and moments later, you have a nice cup of espresso waiting to be consumed.
For making cappuccino, the Cellini has a turbo steam nozzle for heating and frothing milk. However, if you don't want to froth the milk yourself, it can be interchanged with the Automatic Cappuccino system.
The Automatic Cappuccino system heats and froths the milk for you. It immediately takes the milk from the milk carafe, delivering it frothed and heated into your drink.
Ultimately, the La Pavoni Cellini is designed for those who want great espresso and cappuccino fast and without the fuss. Being an elegant and well-designed machine of quality construction, this might be the last single serve espresso machine that you'll ever own.