Are coffee pods better than k-cups or T-disc?






In some ways, coffee pods are indeed better than K-cups and T-disc. But it is actually the drawbacks of K-cups and T-disc that makes the pods better.
K-cups and T-disc all have their patented technology which are their competitive advantage. However, it is also this technology that they want to protect that gives coffee pods the advantage.
K-cups technology is in the their cups and T-disc is in their code which Tassimo reads. These technology brews good cuppa, and gets them raving reviews.
---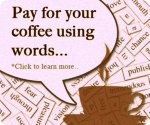 Come on, it is not as if we need you to write the whole coffee history!


We do not demand much, after all, we are only giving you a free coffee, and yes, it is in cash, so you can buy any coffee you like. Click on the link for more information

---

However, their coffee makers, Keurig or Tassimo can only used their own cups and disc.
So, unless you like their coffee very much, you would not choose these machines as you would be limited to their range of coffee.
Then, what about the pods? They started with limited range too, for example,the Senseo only able to use their own pods.
But as the single serve market matures, their system are no longer closed and their machines allows pods from other suppliers.
One good example would be the Timothy's pods. Their pods can be used with most single serve machines even previously closed system like Melitta One and Philips Senseo.
If it is just Timothy's pods, then we are not doing a very fair comparison, you still have the Millstone, Wolfgang Puck and even fair trade coffee from Green Mountain.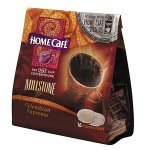 In the past, when you purchase a Senseo or Melitta One, you probably get it because you enjoy their blend of coffee.
But now, with the ability to use other pods, you get better coffee experience simply by purchasing another supplier's coffee and enjoying a new blend.
Unfortunately, the option is still limited for keurig and Tassimo, each armed with only their K-cups and T-disc respectively. This might be the reason that although that coffee pods machine is still the market leader in the single serve coffee maker's market.


Learn more about coffee makers prior to making decision?






Other articles related to single serve coffee solution
Till Today, People Are Still Looking For Sensco Pods!!
Sensco pods is of course the mis-spellings of the very popular senseo pods. Otherwise, you must be wondering why you are not able to find these coffee pods right?


Why People Go For K Cups Coffee?
K cups coffee from keurig coffee maker is currently one the most popular coffee solution that consumers are using. The ease of use and affordable concept being reasons for its popularity.


The Value of Tassimo T Discs
Tassimo t discs that are used on tassimo coffee machine are only its unique selling feature, it is a very important competitive advantage.


The coffee k cups are able to produce
Have you ever wonder how many different coffee k cups are able to produce. This article would show you the variety you can use with a keurig coffee maker...


Are Millstone pods good?
You might not be familiar with millstone coffee pods, people that have tried them do not have any complain and usually would go back to drinking it...


The discount coffee pods can provide...
The discount coffee pods provides in this article, has nothing to do with lower cost or better pricing, it is elements that makes you life better...


The Disadvantages of Folgers coffee singles
No doubt, folgers coffee singles, have many benefits, yet this single serve coffee maker also have some disadvantages


Coffee Packets Might Be the Solution to a Perfect Coffee
Many coffee experts says that coffee packets produces very good coffee. What is you view? But first, what are these, which coffee makers do they used?


You Can Only Drink Keurig Single Cup Coffee?
There are many articles about how great keurig single cup coffee maker is. The fact is -they are truth. Keurig is great but it still is a closed system.


Would You Choose a Keurig Cup or An Espresso Maker?
Would you use a keurig cup (k cup) to brew a coffee or enjoy an espresso from one of the branded espresso maker? Many people are turing to keurig, why?


How to Get Cheaper Kcup?
The expensive thing about keurig is never its brewer but its kcup, this article we highlight so ways which you can get your k cups at a lower costs...


4 Most Popular Kcups
One cannot really do justice to the flavor of keurig kcups by just highlighting 4 brands, but these are the 4 brands that you should know before buying it...


Another Way to Drink Bigelow Tea, Same or Better?
Is bigelow tea better than say tazo tea. Might not be the case, but the main difference might be the ease of drinking bigelow because it is in k cups format.


An overview of flavia drinks
You probably know how easy it is to operate a flavia coffee system, but do you know the variety of flavia drinks is another reason why people purchased them?


Juan Valdez pod coffee maker is not easy to find...
You probably heard of senseo, melitta and definitely keurig when it comes to coffee pods, but what about juan valdez pod coffee maker?


Why French Vanilla K-cup is More Popular?
Most of us like vanilla flavored beverages, so have you wondered why french vanilla coffee is so popular? Now, they make it easier for you to drink in k-cup format.


T-discs from Tassimo is really amazing!
T-discs is an indication of how coffee brewing has evolved. All the instructions of "how to" make a coffee is contained in this singular coffee pod from tassimo.


Yes, you can drink cafejo on keurig
For fans of cafejo blend of coffee, they would be happy to know that not only is this coffee available for use on single serve coffee makers, it is available on keurig brewer as well.


Ecopads for philips senseo are good for coffee experience
The ecopads for philips senseo is not good news for coffee roaster such as douwe egberts, the current producer of coffee pods for senseo coffee maker, but it would make senseo more popular.


Why Senseo pods are the most popular gourmet coffee pods
Most coffee drinkers would have heard of senseo pods, or at least douwe egberts. But what make senseo coffee better than say keurig or nespresso?


Timothys coffee is the new age gourmet coffee.
Most of us, coffee drinks knows about timothys coffee, what we do not know is the term new age and gourmet coffee. What has it got to with the timothy's coffee brand?


The Popularity of Hazelnut Coffee
People are no longer just drinking coffee. People are loving gourmet coffee and recently flavored coffee, one of the most popular one being hazelnut coffee


Kimbo Cialde Espresso Pods
For those that loves kimbo coffee, you would like the offering of kimbo cialde espresso pods, that allows you to enjoy kimbo in single serve coffee makers


What Is An Espresso Pod?
An espresso pod is a package of pre-measured coffee beans that would ensure that you have similar great tasting coffee everytime you brewed, and you need only to press one single button.


Why is Green Mountain Coffee Good?
If you like keurig coffee maker, you loves green mountain coffee. The question is, why is coffee from GMCR so good?


Grindmaster Gpod -Single Cup Consumer Pod Brewing System
Some folks might think of grindmaster gpod as just another single cup coffee maker, but it is actually more than that.


The Melitta FilterPads
From Senseo you have the coffee ducks, keurig has My-Kap, then there is the Perfect pod maker. Now Melitta also have their own pod maker, known as melitta filterpads


K Cup Coffee Bellaccino Cinnamon
It might be the cinnamon, no one knows exactly why the k cup coffee bellaccino cinnamon is so popular -but everyone is talking about it!


Now you can drink Danesi in your single serve brewer!
Imagine making a danesi coffee and every cup you get is perfect. From the taste to the intensity? How do you achieve that? Simple. Single serve coffee maker.


Going for Maxwell House pods? Think again.
Maxwell house is a world renowned coffee company, so if they would to come out with coffee pods, how bad can it be right? Apparently, reviews seems to be not that favorable for it...


Espresso pods would rule the home coffee market
Most people equate espresso pods to ese pods, a common single serve solution, and while ese coffee pods really make our lives easier, there are actually many more single serve alternatives


Tea pods from K-Cup or T-Disc; which is better?
User of single serve coffee maker are used to the concept of coffee pods, but what about tea pods? And would keurig or tassimo brews better tea?


Why get these ESE pods from illy?
There are many companies making ese pods, that can be used on many espresso machine. So, why get these coffee pods from illy? Better quality is one of the reason.


Enjoying Gloria Jeans coffee in the office
The experience of having a gloria jeans coffee is great, the only drawback is you need to have it there. Not any more! With keurig and k-cups, you can have the gloria jeans experience right in your home.


What espresso pods are available on the market?
It was a long process when you wanted a cup of espresso, now all you need to do is to insert espresso coffee pods from nespresso or similar brands and press button


They have so many coffee capsules on different types of coffee
If you like coffee, then you would be thrilled by the range of nespresso coffee capsules. I dare say that nespresso probably covers everything there is to coffee...


Can cold brewed coffee be DIY?
It is not difficult to DIY cold brewed coffee at home, in fact, you do not even need any special equipment. But, cold press coffee like toddy is so affordable, so why DIY?


Possible to brew whole bean coffee?
People are always looking for different ways in using their coffee makers, and one thought that might crossed their mind is the possibility of brewing whole bean coffee, is that possible?



Have A Great Story About Coffee Pods?
Do you have a great story about this? Share it!
What Other Visitors Have Said
Click below to see contributions from other visitors to this page...