Johnson rose if you want to buy some barista tools



Johnson Rose does not make coffee nor it is producing coffee machines. However, this is a name that is worth remembering if you are interested in learning how to make better coffee.
In the world of coffee making, the right equipment determines the quality of coffee produced. Undoubtedly, the single most important factor in coffee making is the barista himself.
Nevertheless every barista needs to be equipped with the right tools and accessories needed to make the finest coffee. Having only a great coffee machine while all other coffee making tools are substandard will produce merely a good coffee cup, never an excellent one.
In order to achieve coffee perfection, one must have the right technique and must have first class equipment – from the coffee maker or espresso machine used for brewing down to the spoon used for stirring.
---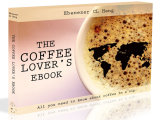 Love coffee? Here is some more "free stuff"! Learn more with this ebook (is free!)



---

For premium coffee making tools and accessories, the barista needs to look no further than Johnson Rose.
This is a Canadian based corporation founded in Montreal in 1948. The company manufactures premium stainless steel kitchen wares and accessories. The Berman family acquired the company in 1955 and currently manages operation in Canada and America.
Through the company's mission which is to "sell and support its customers with Personable, Reliable, Outstanding Service", or PROS, Johnson Rose has risen to become one of the largest suppliers of foodservice smallwares in Canada and one of the largest importers of kitchen wares in the North American region.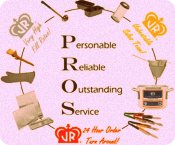 Its warehouses in Canada are located in Mississauga (Toronto Region) and in Burnaby (Vancouver Region) while they have one large warehouse in the US, located in Lockport, New York.
In order to cater to the high demand of their products in the US, the company's New York warehouse was expanded in 2004 to double its warehousing size.
Today, they are the name to go not only for hotel and restaurant equipment and supplies but also for barista tools and accessories.
They manufacture and sell an extensive range of barista supplies including (but not limited to) thermometers to ensure optimal milk and water temperature, decanters, tampers for tamping, spatula for milk foam, kitchen scoop for measuring espresso beans, shot pot for pouring lattes, pourer for syrups, and many more.
All the products are of the highest quality and made from durable stainless steel to ensure the longevity of the merchandise.
All Johnson Rose products are aesthetically designed to look sleek and streamlined, making them great for use in coffee shops, in catered events, in the office or in the home. Cleaning supplies are also available such as the group head cleaning brush, barista aprons and towels.