Are Millstone coffee pods good?
Are you familiar with millstone coffee pods? Might not be.
Now, when it comes to coffee pods, there are many companies that produce and manufacture them.
Each of these companies has something to say about their product.
Even if the name Millstone is not popular, they still try to make a name in the field of coffee products. They continue to introduce their products one step at a time. But, how does the company really begun?
Millstone Company started out back in 1981 and it is located in Everett, Washington. This company started out just by selling whole coffee beans to many grocery stores.
---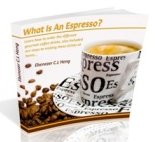 If you want to know the difference between the so many different types of espresso drinks?
And how to order them, then download and read more about it with this free ebook "What is an espresso?
Inside, you would also find some simple steps to make a espresso romano using any of your espresso machine


---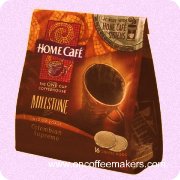 In year 1996, the company was bout by Proctor and Gamble. And in year 2008, Proctor and Gamble established the Folgers Coffee Company, and they use both the Millstone and Folgers names.
Millstone coffee pods are really compatible and it worked well in nearly all pod coffee machines that can be found on the market. With this reason, they were considered as a generic coffee pods.
Lots of coffee aficionados use Millstone pods together with K cups coffee maker that has adapters also.
Coffee pods by Millstone are widely available in different flavors. Some of the most well-known flavor is the Columbian Supremo and the French Roast.
This is very ideal to those who want to start their day drinking that flavor they want to. If you are that person who loves to drink different varieties of coffee, then you should consider Millstone coffee pods in the line. You can choose French Vanilla and Hazelnut Cream also.
These two are also considered as their best seller coffee pod flavor.
One coffee machine that these coffee pods are compatible with is the Black and Decker home coffee maker.
You can really assure that you get the coffee you want easily with the use of this coffee machine.
Millstone coffee pods can be purchased in an online or offline coffee shops. There are some retailers that offer a total selection of different flavors in a price that is affordable.
Some reputable online stores that you can visit are at Amazon.com and eBay.com. You can guarantee that the coffee pods you will buy in these two shops are of high quality and a true Millstone product.
So, if you want to experience that rich and flavorful coffee, then investing in a coffee machine that is compatible with Millstone coffee pods would be the best decision you are going to have in your entire life.
If you are thinking about k cup coffees, or you want to know more about other single serve coffeemaker, do check out our homepage for more information