The coffee k cups are able to produce
The Keurig coffee k cups are very popular these days. This is because this K cups have something good to offer.
It really makes someone's drinking coffee experience to become enjoyable and perfect.
There are so many varieties of k cups that are available for you to have.
Each of these varieties can really give you something that you did not experience before. You would be able to drink whatever flavor you want every day as you wake up in the morning.
Each individual has its likes and dislikes. This also applies to drinking coffee, people has some flavor they want there are some that they don't like.
---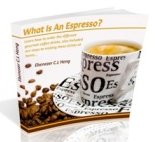 Can you make a latte or cappuccino using your home espresso machine?
Sure you can. But, first you must of course, know what is the difference between each of this drinks. Learn more about them in the Free Ebook "What is an espresso?"



---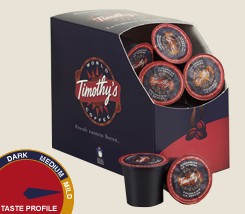 One way for you to avoid buying many different K cups is to purchase Variety Packs of K cups.
One company that offers coffee k cups variety packs is Green Mountain coffee company.
This company is able to produce different flavors that you will surely like. You can also guarantee that the coffee you get from this is of high quality and pure.
Regular Variety Sampler- regular variety contains 4 of different signature coffee that Green Mountain has. These four variety includes Vermont Country Blend, Breakfast Blend, French Roast, and Dark Magic coffees.
Flavored Variety Sampler- this assortment pack is a set of rich and flavorful coffee that will surely satisfy your urge. This pack contains Hazelnut Dark Roast Extra Bold, French Vanilla, Fair Trade Wild Mountain Blueberry, and Caramel Vanilla Crème.
Decaf Variety K-Cup Sampler – For people who prefer decaffeinated coffee, Green Mountain K cups will not disappoint you with their decaf variety pack.
This sampler comprises of these following coffees: Dark Magic Extra Bold Decaf, Breakfast Blend Decaf, Newman's Special Blend Decaf, and Vermont Country Blend Decaf.
Extra Bold Variety Sampler- If you are looking for a coffee that has bolder taste then this K Cup variety sampler is the thing for you.
These K Cups are packed up with 20% more coffee which produces a stronger brew. The varieties includes: Double Black Diamond Extra Bold, Kenyan AA Extra Bold, Extra Bold Espresso Blend, and Dark Magic Extra Bold.
Tea Variety Sampler
– Green Mountain also has something for tea lovers.
The following are the varieties: Celestial Seasonings English Breakfast Black Tea, Celestial Seasonings Green Tea, Celestial Seasonings Sleepytime Herbal Tea, and Celestial Seasonings Lemon Zinger Herbal Tea.
These are the coffee k cups varieties that you can get from Green Mountain.
So, whether you prefer a dark roast or light roast and also if you prefer tea, then these variety cups will give them to you.
If you are looking for coffeemaker totally unrelated to coffee k cups, say a thermal coffeemaker or you just want to check out some coffee makers ratings, visit our homepage for more information