Going for Maxwell House coffee pods? Think again.



Maxwell House Coffee Company is one of the coffee houses with nearly the highest brand recognition in North America.
Some of the coffees on offer by Folgers will complete for the top spot with them, but it is a given that
Maxwell House
is one of the top coffee brands.
Many pundits were excited at the announcement that they are going to be available as pods for use in the single serve brewers.
However, the reaction to these pods has been mixed to say the very least.
---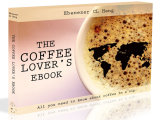 Love coffee? Here is some more "free stuff"! Learn more with this ebook (is free!)



---

Some reviews have described the coffee brewed using these pods (well they are actually coffee pads, a pod is more capsule like in nature and has a harder exterior, these are softer) as being mild and palatable were as others have been less complimentary to the point of being forthright about the "dark brown water" that these pods produce.
At first it does seem confusing that a renowned coffee house such as this can produce coffee pods that do not meet the expectations of many coffee lovers.
A possible answer to this extreme range of reactions could be a difference in "coffee culture" between different parts of the world.
In Europe a "good" coffee is characterized by a robust flavor and aroma. As you enter a room you will know that coffee is being brewed.
By contrast, many in North America, for example, will find the robust European coffee "too strong and too bitter."
Whilst being well aware of the dangers of generalizations, it seems that this could be a possible explanation for the extreme range of opinions on Maxwell House coffee pods.
Some reviews clearly say "Think again before you consider choosing this coffee pods."
Other reviews unambiguously come out in favor of the mild and pleasant taste of these coffee pods making comments that describe these coffee pods as making coffee that is "mild and gentle on the palate." What lesson can be learn from this? Coffee tastes and the definition of what "good" coffee is, varies greatly.
For those who are looking for a robust and definitive coffee experience with a caffeine boost, it seems it would be best to avoid Maxwell House coffee pods.
If, on the other hand, you are looking for a mild coffee experience where the flavor and aroma are very subtle, then these coffee pods could be the thing for you.