The Popularity of Hazelnut Coffee



Of course, hazelnut coffee is coffee that has some flavor added to it, then strangely enough, people are loving this augmented coffee.
Coffee comes in many flavors. There's chocolate flavor, fruit-based flavors like raspberry and coconut, spice-based flavors like cinnamon, and vanilla-based flavors like French vanilla, Irish crème, macadamia and hazelnut coffee.
All these flavored coffees are widely available and can be easily bought in grocery stores worldwide.
Believe it or not, flavored coffee is not a recent invention. In fact, flavored coffee came about roughly at the same time when it was being enjoyed by Middle Easterners all those centuries ago.
The Arabs added spices such as cinnamon to their coffee as it was being brewed. Other Middle Easterners followed suit and added other spices to enhance its flavor, such as ground nuts, nutmeg, black pepper, and cardamom.
---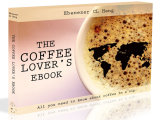 Love coffee? Here is some more "free stuff"! Learn more with this ebook (is free!)



---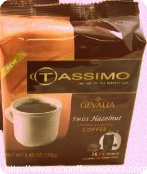 When coffee was introduced to the Europeans, they added sugar, milk, cream, and chocolate. These flavor-enhancing additives were mixed with the coffee either while it was being brewed or while it is in the cup.
During the past few years, as the public interest in gourmet coffee grew, so too did the interest for organic coffee and specialty coffee. Flavored coffee is no exception. The popularity and demand for flavored coffee increased.
Today, manually mixing additives to coffee while brewing or while it is in the cup is no longer required to make flavored coffee.
Chemical solvents that mimic the natural flavors of the additives mentioned above are added to whole beans during the roasting process to produce flavored coffee.
This is why you may find the aromas of flavored coffee to be overpowering and very noticeable as you walk by a bin of flavored coffee beans in the grocery store.
Among all the different flavors of coffee,
hazelnut coffee
is the most popular. The hazelnut flavor blends really well with the natural flavor of coffee, and from it emanates a distinct, sweet, nut-like aroma, which is very similar to that of hazelnut liquors.
Interestingly enough, hazelnut flavored coffee originated from mixing Frangelico with coffee. Frangelico is the traditional Italian hazelnut-flavored liquor.
Today though, one can enjoy the taste and aroma of hazelnut coffee without risking feeling the kick and negative effects of alcohol.
The demand for hazelnut flavored coffee is so great that it is available in any format.
Apart from getting it as whole beans and as ground coffee, hazelnut coffee is also available as K Cups (offered by Gloria Jean's and Timmy's), Senseo pods (offered by Gevalia), T Discs, and even as cream (from Nestle) as an additive for instant coffee.