Why is Green Mountain Coffee Good?



Today, green mountain coffee can be seen and enjoyed in so many different places, such as in 7-11 and gas station convenience stores, restaurants, hotels, and even in your own home or office if you have a Keurig Coffee Brewing System.
So why is coffee from Green Mountain good? To answer this question, we should look at the source, which is the Green Mountain Coffee Roaster or GMCR.
The History of GMCR
"In the beautiful mountains of Vermont, where time is measured more by change of seasons than the tick of a clock, and where a faster way of doing things is not always a better way, you'll find the home of GMCR.
At GMCR, we are dedicated to providing the richest aroma and flavor, and the highest quality coffee experience. We travel the globe to purchase the finest coffees, batch roast them to peak flavor, and vacuum package them fresh for your enjoyment."-
(source: From the GMCR Official Website)
---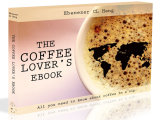 Love coffee? Here is some more "free stuff"! Learn more with this ebook (is free!)



---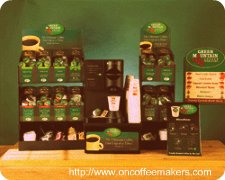 GMCR was founded in 1981, as a small café in a rural area of Vermont and roasted and served coffee right on the premises.
The quality of the roasts was so good, that its popularity spread beyond the boundaries of the café and into neighboring inns and restaurants.
Demand quickly increased, and these neighboring inns and restaurants were asking GMCR to supply them with its high quality signature blends.
While the small café in Vermont, where Green Mountain Coffee Roasters started its humble beginnings, is officially closed, the company is now based in its headquarters in Waterbury, Vermont.
In just a couple of decades after its founding, GMCR has become one of the leading coffee roasters in the world.
Today, GMCR supplies over hundreds of varieties of coffee blends and roasts, including hundreds of varieties of
K Cups
in coffee, tea, and hot chocolate for Keurig Single Cup Coffee Brewers.
So why is Coffee from Green Mountain Good?
This question can be answered by one word --- quality. GMCR ensures that it provides top quality beans, and stays true to its goal of bringing you the best coffee experience possible.
From its founding in 1981, it has been roasting the finest Arabica beans grown from various coffee-growing communities around the world, and creating award-winning blends that delight the senses. Green Mountain Coffee will remain one of the world's leading coffee roasters for decades to come.