Coffee Packets Might Be the Solution to a Perfect Coffee



You might be wondering what is coffee packets. Before we move on to that, we must talk about coffee, good coffee.
So how can you obtain a perfect cup of coffee?
Basically, a perfect cup of coffee requires a perfect model of coffee roaster, a perfect coffee grinder to do the task in creating a fine coffee grounds and the correct water temperature, pressure and brewing time.
These are just a few factors that plays a major role in creating a great tasting cup of coffee.
So, how does the coffee packets play a part in providing you the perfect coffee? Some says that they are the best solution to getting a good coffee.
---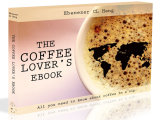 Love coffee? Here is some more "free stuff"! Learn more with this ebook (is free!)



---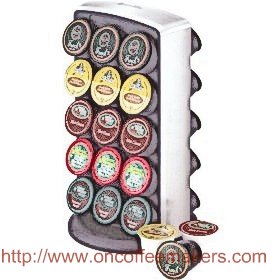 Coffee packets are simply coffee pods which are the latest and hottest craze today.
They are little paper enclosure, close to a bag of tea that contains a volume of freshly ground roasted coffee and measured to a definite volume and then enclosed in this little a paper bag like container.
To brew a coffee using these is simple. All that you have to do, is put it into the filter section of your single cup coffee machine and press a button.
The end result is a consistent, tasty cup of coffee every single time.
When you are done, simply throw away the used packets. Less waste, no mess and totally fuss free.
There are many machines out there that allows one to use these solutions, but generally they are closed system. Which means, if you buy this machine, you would need to buy their coffee.
Brands such as flavia, keurig, senseo and many others all have their business model
Consumers sure do not like that, they make noise and now companies are making adapters. These adapters allow consumers to use any types of coffee on their single cup coffee brewers.
You have my-kap, coffee duck, perfect pod maker etc.
So, are these coffee packets good? They are easy to use, easy to maintain, and generally tasty. It is difficult to state that they are not good, don't you agree?