The Value of Tassimo T Discs
Tassimo t discs is one unique feature of the famed tassimo coffee machine.
Huge numbers of coffee makers are now being introduced in the market all over the world and each of these coffee makers has their own features.
They are built with uniqueness and distinctiveness.
One example of a coffee machine that has its own distinction from the others is the Tassimo coffee makers which use a Tassimo T discs.
T discs are designed exclusively for Tassimo coffee makers only. And this thing is what makes these coffee makers unique.
---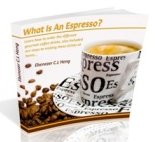 Here is an ebook, that you can download to learn more about espresso.
No, it does not cover the espresso machine ratings, but it does shows you what are the different espresso drinks and how you go about ordering them.




---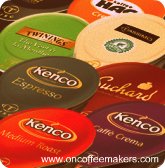 These discs are very easy to use. They are created with an accurate coffee measurement. Each of the t discs can be used to brew one cup of coffee.
The coffee inside the discs is 100% pure Arabica coffee. they also comes with a tea, concentrated milk product, and hot chocolate flavor.
The discs are sealed to maintain the freshness and the rich flavor. So whenever you want to drink a tea or hot chocolate, you can just choose from the many brands of Tassimo discs.
But how do T disc work? First thing for you to do is to insert the disc in the coffee machine. The printed bar code that you can see in the label will be read by the machine.
The machine will then adjust the accurate amount of water needed, the brewing time, and the temperature that is desired to make that perfect drink.
The brewing process happens inside the "mini-brewing chamber" of the T disc. After that, your drinks will directly be poured from your cup.
There are lots of Tassimo T discs types and they come with different flavor like coffee, latte macchiato, cappuccino, and chocolate.
These different flavors are a product of reputable and well-known coffee manufacturers. Such manufacturers include Starbucks, Gevalia, Jacobs, Maxwell House, Seattle's Best, and many more.
Whenever you want to purchase these coffee t discs, you can visit the site of Bosch, the company who owns Tassimo. You can also purchase them into your local coffee shops but you'll only have limited stocks for sure.
So if you want to buy a bunch of flavored T discs, the best for you to do is to order online. However, you have to be extra careful when buying online. The best site that you can visit is at Amazon.com. This site is a very popular and very reputable online store.
Tassimo T discs clean up is also very easy. All you have to do is to remove the discs and throw it away in your trash. There's no need for you to grind coffee beans and scoop the coffee grounds which brings a lot of mess.
Tassimo T discs are one of a kind. With these discs, you will be able to make that cup of coffee that has rich and intense flavor.
Looking for a capsule machine instead, or maybe you are just looking for a delonghi coffee maker, to look for these and more information, do check out our homepage.