Kimbo Cialde Espresso Pods



Cialde is one of Kimbo coffee, a brand of Italian coffee based in Naples that is slowly gaining popularity among coffee lovers the world over.
If you're well-travelled and been to Italy or France, and has frequented the Café Kimbo de Napoli in Paris, or have enjoyed a cup of espresso made from one of the signature blends of Kimbo, which is more known as Caffe Kimbo in Italy, then surely, you have already enjoyed one of the best tasting coffees in the world.
If you happened to fall in love with Kimbo Coffee during your travels, then you must know that you don't need to move permanently into France or Italy to enjoy Kimbo Coffee on a daily basis.
Thankfully, Kimbo Coffee can be bought in various online stores whether you're looking for whole beans or ground coffee. Kimbo Coffee offers a wide selection of whole and ground beans.
---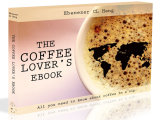 Love coffee? Here is some more "free stuff"! Learn more with this ebook (is free!)



---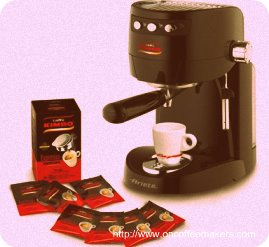 Their whole bean selection includes the Kimbo Crema, Kimbo Marrone Gusto Forte, and Kimbo Nera, just to name a few. And their ground beans selection includes the Kimbo Aroma Espresso, Kimbo Napoletano, and Kimbo Aroma Italiano, among others.
However, the innovations in home espresso machines in recent years have led to the use of E.S.E. espresso pods, which are small, pre-measured, and sealed packs of coffee grounds that make the tasks of making espresso and cleaning up after making espresso easier.
If you own an E.S.E. espresso machine at home, you can still enjoy Kimbo Coffee, thanks to its Kimbo Cialde Espresso Pods, which are also available in various online stores.
The Kimbo Cialde carries the traditional Neapolitan espresso taste, which represents the Neapolitan coffee culture, where Caffe Kimbo is based.
Neapolitans love coffee and take it very seriously. In fact, there are about 600 coffee and espresso bars in the city alone.
It's not a strange sight to see a barista running from office to office with a tray in hand, serving espresso to office workers who cannot leave the office. And for those who can't leave the house, each home in Naples contains either a small espresso machine or a moka pot.
Packaged in an E.S.E. espresso pod format, the Kimbo Cialde can be used in any E.S.E. espresso machine. With it, you can enjoy great cups of espresso without any difficulty at all.
Just insert it into the filter holder and start the espresso machine. Within just a few moments, your cup is filled with smooth and creamy espresso, which Neapolitans swear by.