Grindmaster Gpod -Single Cup Consumer Pod Brewing System



Grindmaster Gpod is an offering from one of the most popular commercial grade coffee maker brands in the market today, along with brands such as Wilbur Curtis, Fetco, and Newco, among others.
While Grindmaster is more known for its high quality coffee makers and heavy-duty coffee grinders made for commercial use, such as the Grindmaster 495 and Grindmaster 650, and frozen beverage machines such as its Crathco Frozen Beverage Dispenser.
It is interesting to note that it has also released a number of high quality home coffee makers, such as the Grindmaster GPOD PrecisionBrew™ Single Cup Brewing System.
The Grindmaster GPOD PrecisionBrew™ Single Cup Brewing System
While this may look a lot like a Senseo Pod Brewer, which is both very compact and stylish, it has some features that you won't find in a Senseo machine.
---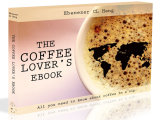 Love coffee? Here is some more "free stuff"! Learn more with this ebook (is free!)



---

For instance, the Grindmaster GPOD PrecisionBrew™ Single Cup Brewing System can take on coffee pods of varying sizes, which is a rare feature among pod brewers.
Thanks to its EasyPod™ Brew Basket, you can use among a wide variety of coffee and tea pods. While it is really designed to take on 10 gram pods, it is still built to accommodate up to 14 gram pods.
Furthermore, this single cup brewer also boasts a BrewControl™ Flavor Selector feature, which is a 4-position adjustable brew strength control that allows you to adjust the strength of each brew according to your personal preference. These 4 adjustable settings include 3 settings for coffee and 1 for tea.
This machine was designed with the consumer in mind. It features a convenient AccuBrew™ Brewing Interface, which is an easy to follow, five-color LED display.
When it is ready and primed to brew, it will turn green. When the water tank needs to be filled up, the aqua light starts to flash. The purple light will indicate that the machine is starting up, red when it's warming up and preheating the water.
Finally, it will flash yellow when the brew chamber is not closed properly. After a couple of uses, this will be very easy to remember.
Apart from these features, the GPOD has a large water reservoir (38 fl. oz.) and a separate tank that holds pre-heated water (17 fl. oz.).
Therefore, this machine is always ready to brew multiple cups at a moment's notice without needing to refill the water tank in between brewing cycles. Despite that, it still holds a small footprint, which does not take up that much countertop space.
Coffee Quality
Unlike other home coffee makers, the Grindmaster GPOD PrecisionBrew™ Single Cup Brewing System just doesn't use a straight brew.
It uses a cycle of pre-wetting, pulse brewing, and a final brewing process that can produce from a very mild to a very strong cup of coffee, depending on the BrewControl™ setting. It does quite a good job of saturating the coffee pod during the extraction process, thus being able to maximize flavor.
What's astonishing about this machine is that it can brew a really strong cup of coffee, despite being a pod brewer. In fact, this probably the single cup pod brewer that can brew the strongest cup of coffee to date.
All in all, the coffee produced from the GPOD is quite good and is comparable to a Grindmaster commercial coffee brewer that costs twice as much.
One Little Flaw
The only drawback to this machine is that it does not have any adjustable brew size settings. It always brews 8 ounces of coffee. This inability to brew for different cup sizes can be a huge drawback for some folks, who would like to fill up a large travel mug, for example.
However, it is still quite easy to brew two consecutive cups to fill up a large travel mug. Given the short brewing time of under a minute per cup, this drawback can be overlooked.
The Verdict
Overall, the Grindmaster GPOD PrecisionBrew™ Single Cup Brewing System is well-designed and performs really well.
For around $150, you get a very attractive, compact, and durable machine that is very easy to use and can take on a wide variety of coffee pods. Most importantly, this machine brews great coffee.