Tea pods from K-Cup or T-Disc; which is better?



The development of coffee pods (and tea pods) has truly changed the coffee making as well as the coffee drinking experience.
From having to fill water reservoir, measure, fill and tamp coffee grounds in a portafilter the making of an espresso coffee is as simple as inserting your favorite gourmet coffee pods into you pod coffee maker and pushing a button.
Generally, in about a minute you have a cup of your favorite espresso. Whether you are a fan of Senseo pods, of K-cups or T-discs; each coffee house provides a range of coffees which will suite every ones taste.
But what about tea pods? Similarly to coffee, the making of tea usually would involve the immersion of leaves in hot water for a particular amount of time after which the resultant brew could be consumed.
---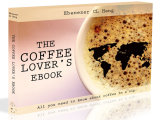 Love coffee? Here is some more "free stuff"! Learn more with this ebook (is free!)



---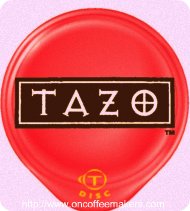 The strength of tea depends on the amount of time the tea has to "draw", i.e. for the hot water to extract the tea flavor and aroma from the tea leaves.
Can this procedure be imitated in a pod coffee maker through the use of tea pods?
Given the range of pods for tea that is available on the market, the manufacturers of those pods must be confident of being able to produce a tea experience comparable to the tea brewed the traditional way.
All the tea houses are marketing pods of their traditional brands as well as interesting new flavored teas.
Given the pod concept, it has become easier to mix teas and fruits to create interesting new experiences.
The coffee houses have also added many teas to their single serve pod ranges. The use of a pod coffee maker to make tea would raise the issue of whether dedicated coffee technology can be applied to make good tea.
The pod coffee maker by Keurig will allow for the manual selection of a cup size after inserting a tea K-cup.
The amount of control the tea maker can exercise over the final tea product appears to be limited.
The Tassimo range of pod coffee maker has the ability to read a bar code imprinted on the t-disc. This bar code will allow the Tassimo to recognize the product as well as read which the specific brewing requirement of that product is.
The Tassimo can then adjust the procedure accordingly. To me this means the machine is able to distinguish between making tea and making coffee.
It follows that the chances of a better tea resulting from the t-disc seems to be higher than with any of the other tea pods that are available.