Choosing espresso coffee machines in 3 ways
Espresso coffee machines brews gourmet coffee and are the machine behind latte, cappuccino, mocha and many other espresso variant beverages. However, how should one choose a good espresso machine?
Many would definitely list price as one of the consider in looking for an espresso machine, and I cannot agreed more. I really love Miele coffee system, however, spending thousands over dollars is something my logic disallows.
So, the recommendations given here averages $200.00. Another thing to note is the pressure. If you are serious about getting a good coffee fusion, then choose a pump driven pressure machine. Steam pressure tend to be lower and might be lacking in flavor when extracting the coffee ground.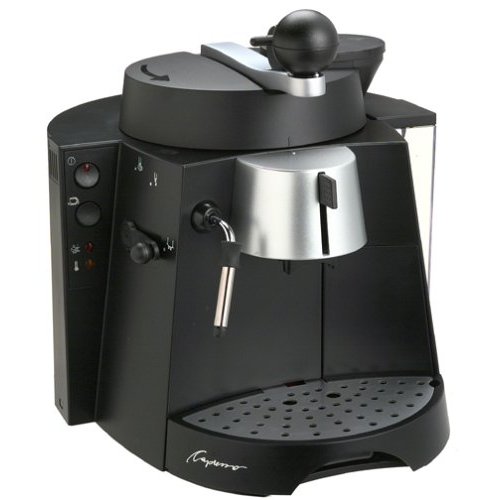 Capresso ultima, for the dummies
If you are one of those that worries about using espresso coffee machines, then Capresso ultima is the one for you. We all know how difficult making espresso can be, with the correct temperature, right tamping, getting a beautiful crema.
Capresso ultima take away all these worries. All you need to do is filled in the ground coffee, pull the coffee lever, turn on the 18 bar pump and enjoyed the tasty coffe. The amazing thing is everytime it comes with crema on top.
As an espresso machines, it also comes with a dual frother for steam (to make latte) and froth (for cappuccino).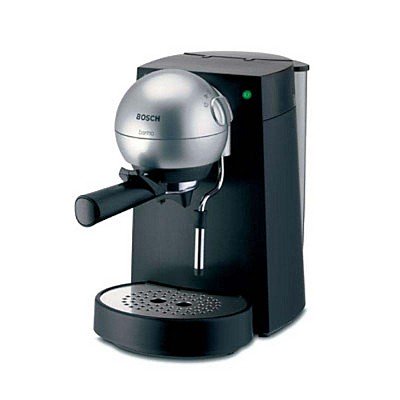 Bosch Barino, for the space constraint
This is for the space constraint folks that want good espresso coffee machines. The Bosch Barino espresso machine main selling point is its compact design and easy to use machine.
Armed with a 15 bar pump driven pressure, it is equipped to froth cappuccino or steam latte. This couple with its easy filter operation make this compact and stylish coffee maker very useful in any kitchens.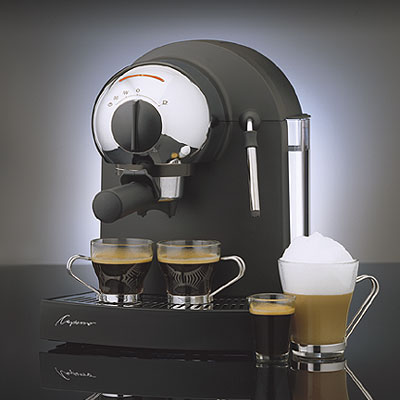 Capresso espresso classic luxe, for the variety seeker
We all know how time starved we are, and some times we just do not have time to grind, even select the coffee grounds. That is when the coffee pods come in handy. However, we still like to have our cakes and eat it.
We all want espresso coffee machines that can use coffee grounds and yet able to brew coffee pods. Capresso espresso classic luxe is one such machine.
Comes with 2 regular sieves and 1 pod sieve, you can choose to use ground coffee or any of the major brands coffee pods for your cuppa enjoyment.
Another value add which I particularly like is the dual frother. This frother allows one to produce unlimited amount of steam milk for latte and frothed milk for your cappuccino.
All these coffee espresso machines retails between $199-$299, a range which most people associate with espresso machines, so in a way they are affordable.
The value highlighted above are just some which I like, these machines comes with many other value, I merely highlight these 3 as something I though folks would look for when looking for a machine....


Coffee makers for a read before buying espresso machines?