French drip coffee as café au lait



French drip coffee is not to be confused with French press coffee. This coffee uses a drip coffee pot which has a basket for the coffee grounds through which hot water is manually percolated and the coffee collects in the pot underneath.
French press coffee is the way of making coffee by mixing hot water and coffee grounds in a glass carafe and then inserting a fine mesh filter into the carafe which is then slowly pushed down to trap the grounds in the bottom of the carafe.
Both methods are able to brew gourmet coffee. However, the method using a French drip coffee pot is said to produce a richer and more coffee oil saturated coffee as a result of the slow percolation of the water through the grounds.
In the American state of Louisiana, where this way of making coffee using drip coffee pots comes from, connoisseurs will add the hot water by the spoon full to the grounds in the basket which means that the water takes a very long time to pass through the grounds before it drips as coffee into the pot below.
---
Are you able to enjoy French Drip Coffee on the go? You can, with the world's lightest Coffee Press by ESPRO, marketed in Singapore by Kaffa Kaldi. 
Find: Free Coffee near you (Free Coffee in Cafe/F&B)

Find: Free Office Coffee Machine (+ enjoy $1200 vouchers)
---
---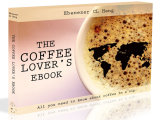 Love coffee? Here is some more "free stuff"! Learn more with this ebook (is free!)

---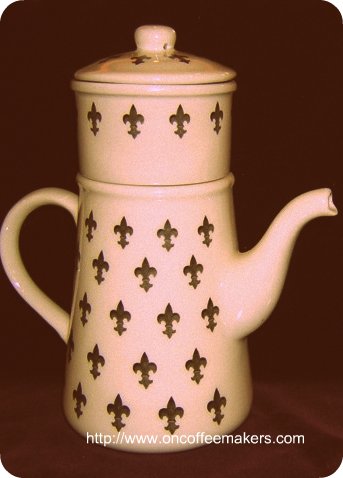 Depending on the degree of coffee roasting you choose, the brew can have a very robust and nearly aggressive taste and aroma.
There are very many coffee houses that will promise a wide range of attributes for the coffee made with their coffee makers.
The fact remains that the French drip coffee has a very unique flavour and aroma because of the time taken to obtain the brew. Of course the coffee can be enjoyed as it is or can e sued to make the one or other coffee based beverage.
Café au lait, or milk coffee, is a popular beverage to be enjoyed with drip pot coffee. The milk is heated to nearly boiling point.
It is then added, some recipes say in equal proportion to the volume of coffee, to this drip coffee and sugar is added to make café au lait.
There appear to be no hard and fast rules, let alone a concrete recipe regarding the proportions of coffee milk and sugar.
However, perhaps the café au alit is a way in which coffee lovers, who do not necessarily enjoy the full bodied taste of French drip coffee, can enjoy the coffee through the addition of milk and sugar. It certainly promises to be a memorable coffee experience.

---