Learn espresso with rancilio coffee machine



Rancilio coffee machine is what every espresso drinkers and baristas or even baristas wannabes would know. In fact, it is said that rancilio has more impact on quality espresso in US than any other machines out there.
You probably heard plenty of talk about hacking computer, but have you heard about hacking coffee machines? Rancilio coffee machine would be the first, and people hack it to PID (temperature control) their rancilio silvia espresso machine. These machines were used by folks to show the coffee industry how to temperature stabilize their espresso machines.
Now that you know that rancilio silvia is famous, would you want to own one at home? However, I must tell you that different from a lot of espresso machines now, you do need a certain amount of experience to use it.
To get a good shot of the rancilio silvia, you need to choose the right coffee, the correct grind, good tamping and packing technique. Which is why, I says that Rancilio coffee machine would let one learn about espresso.
---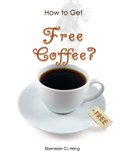 If you are here, you love to drink coffee. So, what would you say if you can get free coffee in the place where you spend most of the time? Or, would you be interested in getting free coffee and save enough to send you for a short holiday?

Tell me more about this free coffee...





---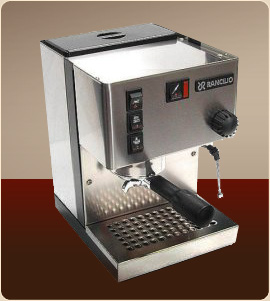 It is not hard to learn the handling of a rancilio silvia, however there is a learning curve and personally, I believe anyone using a rancilio would benefit from the experience to be a better coffee brewer.
The very first thing to better your shot using a rancilio is to have quality grind. Folks using the rancilo silvia uses high quality burr mills like the rancilio rocky or the Mazzer Mini. Once that is achieved, the next important thing you need to note is the brewing temperature.
The small differences in water temperature affects the quality of espresso. Rancilio coffee machine on the boiler when it sense the low water temperature. The on and off range of temperature is known as the the "dead band controller" producing varying brew head temperatures between 210 and 240 degrees. A good extraction requires brew head temperature at 220.
To mitigate the situation and get the right temperature for the rancilio coffee machine, you would need to start your espresso extraction at the right point:
1. Turn on the machine, put in the coffee handle and bring it to full temperature.
2. Load your espresso ground into the coffee handle
3.Open the steam wand valve and flip the hot water switch
4. When the orange light (in front) comes on, start your timer, turn off the hot water switch, close the steam valve.
5. After 1 minute passed, shot the espresso, personally I feel that a good extraction time is between 20-25 seconds.
While knowing this temperature brew head tips would not make you the best coffee, as you learn more about espresso brewing, this is one crucial step in getting quality espresso.
Rancilio silvia brings one closer to espresso brewing and understanding the whole process of espresso making **Does one really know about espresso drinking it from single serve coffee maker?
So, I think if you ask me a value add of rancilio then it would be the intimate experience it provides user in espresso making...



Looking for other coffee makers or espresso machines?