A cheap Cuisinart coffee carafe might be one reason to use a Cuisinart coffee maker.



Yes, Cuisinart coffee carafe is one reason to use its coffee makers. I feel cheated when I am unable to purchase a replacement part of an appliance that is subject to a lot of regular use. Surely the manufacturers of the appliance know that this component will wear out.
Not being able to purchase a replacement tells me that the manufacturer is out to catch the customer and force them into purchasing an expensive replacement for the complete appliance. This is not necessarily so with the Cuisinart coffee maker.
The one part of a coffee maker that is subjected to a lot of wear and tear must be the carafe. Very often it is used to serve the coffee with.
Accidents can happen and suddenly your Cuisinart coffee carafe has a crack in it. The fact is if you are using coffee machine that has a glass carafe, then there is a good chance that it could get chipped or cracked or even broken.
---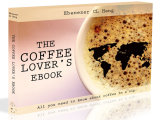 Love coffee? Here is some more "free stuff"! Learn more with this ebook (is free!)



---

Even though, some of the other Cuisinart coffee pots are made of stainless steel, it can still be dented, in another word -spoil.
It is at this stage that you then would like to purchase a replacement Cuisinart coffee carafe. The good news is that you can. The replacement carafe will usually cost about ¼ of the cost of a new machine.
If you decide to purchase a Cuisinart coffee carafe for your DCC 1200, it will cost you about $ 22.00 on Amazon. A replacement coffee machine will cost you close to $ 80.00. A slightly smaller carafe for the ten cup DCC 1150 will cost you $ 15.00 on Amazon.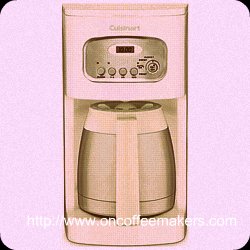 The coffee machine itself costs $ 80.00. From the above it is obvious that it is far cheaper to purchase a replacement Cuisinart coffee carafe than it is to purchase another coffee machine.
What this ultimately means is that you can expect to get full use out of your Cuisinart coffee maker for the full duration of its service life.
If you consider that most Cuisinart coffee makers have a built in water filter, it means that the overall lifespan of your coffee maker is extended.
The water filter will prevent nasty deposits in your coffee machine and you will be able to obtain a replacement Cuisinart carafe whenever you require one.
There is no reason why your coffee machine should not give you many years of satisfactory service. This goes to show that Cuisinart is serious about coffee and coffee machines.