Cuisinart Coffee Maker Grinder Combo Gets Bad Reviews



Cuisinart coffee maker grinder is also known as Cuisinart grind and Brew. Cuisinart is known for its affordable, high quality, and reliable coffee makers. There is one coffee maker that this article will focus on, due to the bad reviews that it has been getting, which is the Cuisinart DGB-600BC.
First of all, here's a brief rundown on what it is and what it does. The Cuinart DGB-600BC is a coffee maker and grinder in one. In other words, it's a coffee maker that comes with its own grinder. It's made of stainless steel and features a stainless steel thermal carafe. It's a very sleek, shiny, and attractive machine.
The Cuisinart Coffee Maker Grinder or DGB-600BC boasts a lot of features. It's fully programmable. Not only are you able to set the time it will brew a fresh pot of coffee, but you're also able to set the time it will grind coffee beans as well.
Therefore, you can just leave coffee beans in the grinder at night before you sleep, and expect to wake up in the morning to the aroma of freshly brewed coffee. It brews for 10 cups of coffee. If you want to brew less than 5 cups, it allows you to do that by using the 1 to 4 cup feature.
---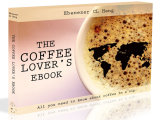 Love coffee? Here is some more "free stuff"! Learn more with this ebook (is free!)



---

This cuisinart coffee maker grinder comes with its own permanent gold tone filter, which eliminates the need for disposable paper filters. In addition, the water tank has its own replaceable charcoal filter as well, which eliminates the impurities in the water before it is used for brewing.
The charcoal filter should be replaced every few months of constant use. It also boasts other convenient features as well, such as a pause-and-serve function, an audible beep that lets you know that it's done brewing, and an automatic shut-off feature.
Finally, it boasts a durable stainless steel thermal carafe. Its thermal carafe performs just like any other thermal carafe, such as the Capresso 4440 10 Cup Thermal Carafe.
It does not use any external heat source to keep your coffee hot, but insulation to preserve the interior temperature. As a result, it can keep your coffee hot for hours without it getting a burnt taste. Therefore, the last cup is just as hot and as fresh as the first cup.
As for the cleaning and maintenance aspect, this coffee maker is very reliable and very easy to clean. Rinse the gold tone filter and thermal carafe under the tap. Rinse the lid of the carafe, the filter basket, the lid of the grinder, and the base of the grinder in soapy water. Wipe the interior of the unit (if you need to) with a damp cloth. It does not take up too much time and effort.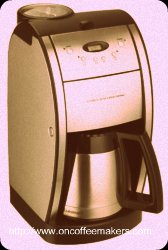 On paper, the Cuisinart Coffee Maker Grinder or DGB-600BC is a great coffee maker and should get high ratings and reviews; however it doesn't.
In reality, it does not get abysmal reviews across the board. There are some reviews that give it praise, but overall, it's rated rather average, which is bad for a $100 machine.
The negative reviews all stem from its built-in grinder. Not that it grinds inconsistently and erratically, in fact, it consistently grinds coffee beans to a medium grind every time, which is perfect for 10 cups of coffee.
All the complaints are directed towards the noise that this cuisinart coffee maker grinder makes. To put it simply, the grinder is too noisy.
In reality though, all grinders, whether it's a Braun grinder, a Capresso grinder, or a Cuisinart Grinder, make noise. We haven't reached that level of technology yet that allows coffee grinders to be completely silent when grinding. With that said, if you're a bit hesitant to purchase this machine because of the noise that it makes when grinding, you're missing out on the quality and reliability that this machine offers.
On a different note, there are ways to work around the noise problem. For one, if it happens to disturb you in your sleep, set it to grind at a later time, such as the time you should be waking up.
Another alternative is to pre-grind your beans at night before you go to sleep, then set the unit to brew in the morning. The final alternative is to forego the whole grinding feature and use ground beans instead, which is a waste for a $100 machine.
Bear in mind though, that there are quite a bit of customer reviews that have said that this coffee maker has surpassed their expectations even after years of use.
The noise issue did not bother them at all. With that said, if your bedroom is quite a distance away from the kitchen, you probably won't be bothered by the noise of the grinder at all.
Overall, the Cuisinart Coffee Maker Grinder or DGB-600BC is vastly underrated. It delivers what it promises to do and so much more. It is a reliable and a high quality grind-and-brew machine that makes great coffee.