Get the Cuisinart DCC1200 if you are a beginner coffee drinker



The Cuisinart DCC1200 Brew Central is an excellent coffee machine for those who are venturing into the world of brewing your coffee yourself for the first time.
It looks good and it works well too. It has a range of features that are designed to help the coffee lover not merely which one ad an engineering degree in electronics to assist in making the coffee machine work.
The Cuisinart DCC1200 is a coffee machine that comes with a classic design that will fit into any existing décor theme with ease. The DCC 1200 carafe can hold sufficient coffee to fill twelve cups and also comes with a knuckle guard.
A knuckle guard? Yip, the carafe is designed in such a way to protect one's knuckles from the heat emanating from the hot coffee. The last thing one wants is to burn one's knuckles while you are pouring coffee.
---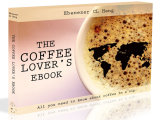 Love coffee? Here is some more "free stuff"! Learn more with this ebook (is free!)



---

So it comes with a knuckle guard! The Cuisinart DCC1200 caters for the eager coffee enthusiast. One is able to briefly interrupt the brewing process to tap off a cup of coffee.
The Brew Pause is one of the more unique features of this DCC1200 and makes it a useful coffee machine for those who are in a hurry or on the run.
Because all of our coffee tastes are very individual, the adjustment of the warming plate is a feature of the Cuisinart DCC 1200 that also just makes this coffee machine perfect for those who want to fine tune the coffee experience.
The Cuisinart DCC 1200 offers a brew programming feature that allows you to program the coffee machine up to twenty-four hours in advance.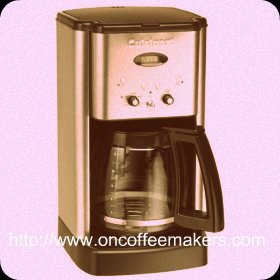 Like many of the Cuisinart commercial machines, the Cuisinart DCC 1200 incorporates the Cuisinart charcoal water filter system. These charcoal water filters are important in that they remove any impurities and minerals in the water which could alter the taste of the coffee being brewed in a negative way.
Every two months one exchanges these charcoal water filters and there by ensures that the water being used to brew one's favorite coffee is always pure. Another great feature of the DCC1200 is the decalcification reminder.
This coffee machine is able to monitor itself and when it needs to be decalcifies it will tell you. As a consequence the machine itself is able to ensure that you get more value for money out of this machine than one normally would have.