Why This Cuisinart Brew Central Is Better?



Cuisinart brew central is of course cuisinart, their products are very popular because of the quality. They are known because of their durability and sturdiness.
The exceptional and appealing features of their product also make them known all over the world. The best product of Cuisinart that is in demand on the market is the Cuisinart Brew Central.
There are two models of these brew central coffee makers. One is the Cuisinart DCC-1200 and the Cuisinart DCC-1400.
Both of these coffee makers are known as brew central. However these two has some differences from each other.
Cuisinart DCC-1200 Brew Central
Cuisinart DCC-1200 is a retro-style coffeemaker that is brushed with a stainless steel finish. The maximum cup that this coffee maker can brew is up to 12 cups.
---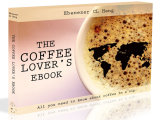 Love coffee? Here is some more "free stuff"! Learn more with this ebook (is free!)



---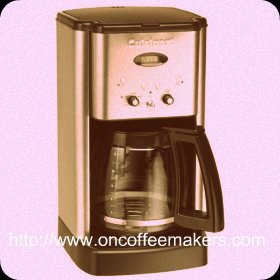 If you live in a place where the water is treated, this coffee maker is the best because it has a charcoal water filter and a gold tone filter, which eliminates water impurities.
In addition, if you are a person who is forgetful, you don't have to worry of not turning off this kind of Cuisinart brew central coffee maker because it has an auto shut-off feature.
This coffee maker also has a brew-pause feature that allows you to get a cup of coffee in the middle of brewing process. Other features of Cuisinart DCC-1200 includes 24 hour timer/clock, 1-4 cups or 5 12 cups brewing options, heat-adjustable warming plate, and decalcification indicator.
Cuisinart DCC-1400 Brew Central
Another model of Cuisinart brew central is the Cuisinart DCC-1400. This coffee maker is chic and stylish.
It is capable of delivering a bold, aromatic brew anytime you want it. Cuisinart DCC-1400 has a 10 cup thermal coffee carafe that keeps the hot temperature of the coffee for a longer period of time.
When the brewing process is complete the audible tone of the coffee machine will signal you.
Other added value of this coffee machine is its brew-pause feature that allows you to get a cup of coffee even if the brewing is still on the process.
Its gold tone and charcoal water filter also helps you remove those water impurities that give unwanted taste on your coffee.
When the machine needs to be cleaned, its decalcification indicator will then alarm you or will let you know.
If you do compare these two Cuisinart brew central coffee maker, you can see that there is a little bit difference. When it comes to price, DCC-1200 is lower in price while DCC-1400 is more expensive. Their difference in price is about $20.
Moreover, DCC-1400 has a thermal carafe while the other uses an ordinary one.
In conclusion, it is more worthwhile to get Cuisinart brew central DCC-1400 that has a thermal carafe. This carafe is able to keep your coffee hot and fresh for a longer period of time.
If this is not for you, and you are thinking of knowing more about kalorik programmable coffeemaker or maybe you want to know more about delonghi coffee maker, read more of these articles over at our homepage