A Handsome White Coffee Maker



Why white coffee maker, what are we so focused on the color. It has all got to do with style and blending in the theme of your decor.
Among all automatic drip coffee makers, the 12-cup coffee maker is the most numerous. Naturally, it can be quite hard to find the best coffee maker among all the 12-cup coffee makers that litter the market.
Can we find the best 12-cup coffee maker among the Braun coffee makers, DeLonghi coffee makers, or Bunn coffee makers?
How about Cuisinart? Cuisinart introduces a very handsome white coffee maker in the Cuinsart DTC-975N 12-Cup Stainless Steel Thermal Coffee Maker, which deserving takes claim to the title as being one of, if not the best 12-cup coffee maker out there.
---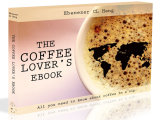 Love coffee? Here is some more "free stuff"! Learn more with this ebook (is free!)



---

This white coffee maker is one of the most popular among the 12-cup models from Cuisinart and other brands since it greatly combines style with functionality.
First of all, it is made out of brushed stainless steel and accented in white, making it very sturdy and durable. Apart from that, it boasts a very simple and intuitive LED display and control panel at the base of the unit, and an easy-to-read water level indicator.
So what can it do apart from brewing coffee? The DTC-975N possesses all the convenient features one would need in a coffee maker.
For one, it is fully programmable and can be set to brew coffee automatically at any time by simply setting the 24 hour timer.
This is one of the convenient features that make automatic coffee makers very worthwhile to have, since it can be set to brew coffee while one is asleep, while one is enjoying dinner, and while one is on the way home from work.
In addition, it allows coffee to be poured even before the brewing cycle is finished, which is a pretty handy feature for a 12-cup machine.
When the carafe is removed from the coffee maker midway through the brewing process, the flow of coffee stops, and resumes once again when the carafe is returned to the machine.
Once the brewing cycle is finished, it makes an audible beep three times. After that, it shuts off automatically. The DTC-975N does not make use of a warming plate at all, since the carafe can keep coffee hot by itself without any need for an external heat source.
And this brings us to arguably the best feature of this white coffee maker. It comes with a double wall insulated stainless steel thermal carafe.
The carafe is very efficient at retaining heat; so much so that it can keep coffee hot for 12 hours. It does so through insulation.
It's completely sealed and keeps coffee from getting exposed to the external air, thereby maintaining its temperature for a long time.
Furthermore, since it does not make use of any external heat source to keep coffee hot, there's no danger of having burnt coffee. Lastly, since the carafe is made out of stainless steel, it is virtually unbreakable.
Therefore, if you're looking for a good 12-cup coffee maker, I highly recommend the 12-cup white coffee maker DTC-975N from Cuisinart. It's very stylish, intuitive and easy to use, convenient, and most of all, it makes great coffee.