Three Reasons Why Cuisinart DCC 1200 Coffee Maker Is the Best



Cuisinart DCC 1200 coffee maker is one of the best and high quality coffee machine ever exist on the market.
This machine comes with a standard water filtration system, which is known to greatly help improve the taste and flavor of coffee.
Cuisinart said that water is the very first element used in brewing coffee and it has a great impact on the taste of your coffee.
Using DCC 1200 is very easy to use or to operate. Once you get used in using it, it will not take you long enough to brew up your coffee.
Cuisinart DCC 1200 has been chosen by many as the best coffee maker due to various reasons. Listed down are the reaons:
---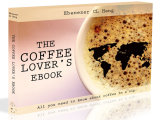 Love coffee? Here is some more "free stuff"! Learn more with this ebook (is free!)



---

1. Price
This coffee machine is priced reasonably at less than $60.00. With this price, many people who don't have enough means can still buy this coffee machine.
You can also assure that this coffee maker is durable and robust even if it has a low price.
2. Programmable
Like the other coffee machines out there, DCC 1200 is programmable. You can program this machine according to your schedule.
You can set it in an "on" mode during the time that you are at home and you can set it in an "off" mode if you are about to go to work.
In addition, its automatic auto shut-off also will give you peace of mind of not turning off the machine before you leave the house.
3. 1-12 cup Option
If you are the only one who drinks coffee at home, then its 1-12 cup option feature will allow you to choose the amount of coffee that the machine are going to brew.
The brewing time of 12 cups of coffee will only take the machine 8 to 9 minutes. And when the brewing process is done, the machine will beep to signal you.
4. Filtration System
Cuisinart DCC 1200 coffee maker provides maximum good taste with its gold tome filter and charcoal water filter.
If you reside in an area where water is treated with chlorine or other chemicals, then you really need to get this kind of coffee maker.
Its charcoal water filter will eliminate water impurities that affect the taste of your coffee. However, the charcoal water filter must be replaced after 60 days.
The permanent gold tone filter also of this machine has some benefits to offer. It reduces the use of paper coffee filters and helps you avoid the daunting cleaning and mess that paper filter brings. This coffee filter also helps you save money from buying paper filters every now and then.
5. 3 year warranty
Cuisinart DCC 1200 coffee maker is subjected to a 3 year warranty upon purchased on the machine. With this, you will be able to change the parts of the coffeemaker that has defects.
So, instead of buying the parts let the company know it for them to replace the broken parts.
Cuisinart DCC 1200 coffee maker is a very good coffee machine. This machine is designed to offer you a rich and flavorful coffee whenever you want it.
If you are not looking for the make of coffee maker, but say a stainless steel coffeemaker, or you want to read more coffee machine reviews before deciding, do check out our homepage for more information