OCM marketing package, holistic Marketing for F&B or coffee shop business
OCM marketing package addresses problems that plagues coffee shop owners new and old:
Problem 1: Gosh, all these advertising and marketing is so expensive, is there anything cheaper?
Problem 2: All these money and yet no results? Now what?
Problem 3: How do I know if I would get any results at all?
Newspaper, TV and even flyers are expensive medium to advertised. You do not know their effectiveness and of course once the paying stopped, the traffic stopped.
Do you know what are the SAQ (should asked questions) for a coffee shop owner?
---
What do you a coffee shop business owner needs?
1. A marketing platform that is low in cost
2. A marketing platform that tells you how many people actually view your promotion
3. Even after the promotion stops and you stop paying, you can still enjoyed the benefits.
OCM marketing package builds your community and your brand instead of just doing the normal price off promotion.
So, by employing the same technique on our platform, you are effectively leveraging it for more long term sustainable traffic.
How does OCM marketing package works?
OCM FAQ provides further details on everything you need to know about the package
---
What is this OCM marketing package all about?
---
A dedicated Page for your coffee shop business
So, what is the difference between this and my own coffee business website?
1. Traffic.
Your page is hosted on one of the top F&B site in Singapore that enjoys thousands of views per day.
2. Ease of use
Once the page is set up, any update is as simple as selecting the images and putting in the content. As long as you know how to send email -you can update the page
3. Allows interaction
Your Customers can leave comments and reviews about your cafe and other customers can comment on it as well. All these would be monitored and filtered accordingly.
4. Syndication
All the updates, comments and reviews that take place on your place are syndicated and shared among the 100 000 subscribers on our RSS, facebook and twitter account.
Do you know?
Simply getting someone to design the script for a comment box or a CMS system would set you back by thousands of dollars.
And the amount that you are paying per month is even lesser than most banner advertisements.
How much is OCM monthly package?
S$398.00

**Terms and Conditions applies
---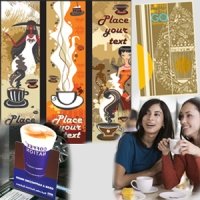 Conceptualization and design of your coupons, posters, wobblers, web banners etc.
Coupons, posters,and even web banners are essential to any coffee shop promotions. It gives you exposure.
With this package, we would design for you (based on the promotion you have given us)
1 X Coupon
1 X Posters
1 X Web banner
Every month, we would do a new set of designs for you.
Do you know?
This alone is worth more than the amount that you are paying! A simple design in Singapore cost about $500!
Learn more about the cost and effectiveness of POS for coffee shops
And how much do you need to pay for OCM?
S$398.00

**Terms and Conditions applies
---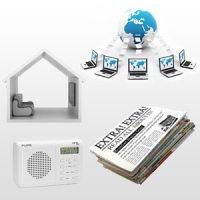 Above the line experience
Most coffee shops or cafe would like to advertise on TV or at least on Newspaper. In Singapore, the cheapest would be Todays newspaper with 700 000 viewers per day.
OCM marketing package, gives you the same impressions for more than one day and longer viewing time! Your coupons would be bundled together with at least one contest that we are doing.
Our contests achieved daily impressions of at least 200 000 impressions, and we would have your coupons there for at least a month -so do the math!
Do you know?
The amount you paid for OCM marketing package is only enough for a very small column advertisement on the Today newspaper for a single day and that is excluding production of the advertisement.
Learn why or why not one should go for abtl for coffee shops
The Marketing package that cost less than a newspaper advertisement?
S$398.00

**Terms and Conditions applies
---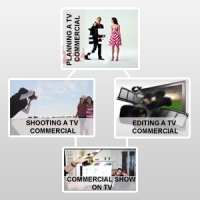 Video Production
Every month, we would produce a video for your coffee shop, cafe, coffee business or anything that you want to promote!
This would be a promotion video of not more than 120 seconds.
Do you know?
A video production generally cost more than $500, so every time a video is done, you have more than get back the monthly cost of your OCM package!
Know more about video production for coffee shops
And the price of OCM package that includes Video production is?
S$398.00

**Terms and Conditions applies
---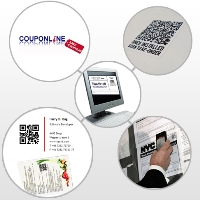 We can even save you the hassle of printing!
We have already done the design for you, and if you do not want to spend any money on printing -let's us do it for you!
We would render each of your coupons, videos, webpage into QR code, print it into stickers and send it to you.
Stick it on your name cards or calling cards and they become your coupons, advertisement and commercials immediately!
Click here to learn What is QR Code?
Click here to more about QR code marketing for coffee shops
Click here to find out if your coffee shop should use QR Code?
Case Study: How Starbucks uses QR Code?
Do you know?
Not that many people are even doing QR code marketing in Singapore, and even if they do, it is going to be quite costly. using face book marketing as a benchmark, it is definitely a 4 figure sum. And for you, it is included in the package.
This OCM package even includes printing**
**Print up to 4 different QR code per month
S$398.00

**Terms and Conditions applies
---
That is all, folks!
Sure, it is not a lot of things. But for the price of a concert ticket, we know that most of you would agree that OCM marketing package a bargain.
For $398, you get:
1. Designers to design your coupons
2. Exposure on a high traffic site and social media sites
3. Advertisements on the hottest web properties -facebook
4. Video production to better your coffee shop image
5. QR code marketing to both track your results and save your printing costs.
So, start using the OCM marketing package to drive some traffic to your coffee shop now!
S$398.00

---